PGA Tour Champions
Padraig Harrington continues his dominant senior run with a victory in the Dick's Sporting Goods Open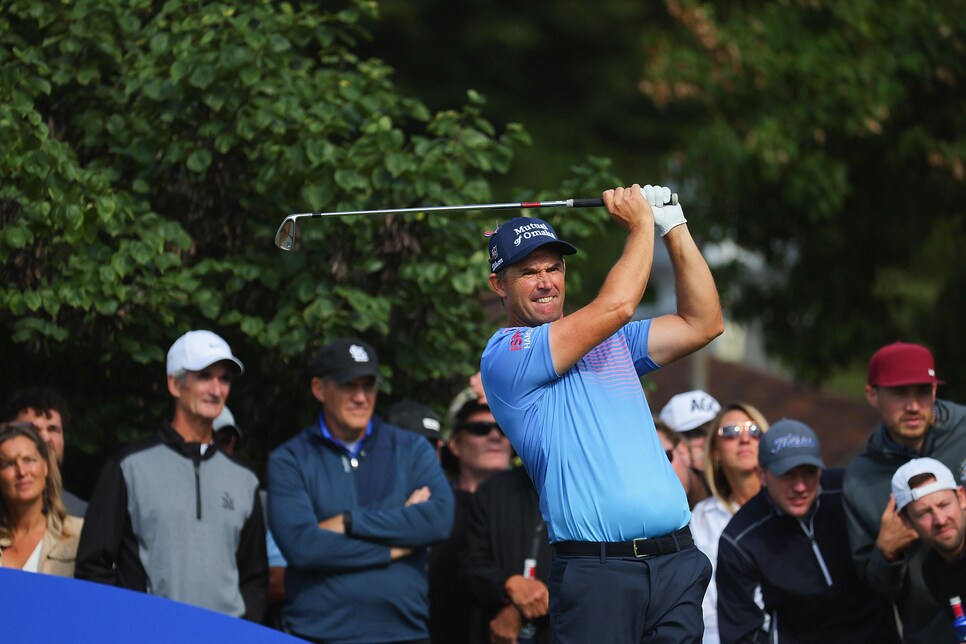 Padraig Harrington's credentials suggested imminent success on the PGA Tour Champions, and he continues to match expectations, adding a victory in the Dick's Sporting Good Open two months after winning the U.S. Senior Open.
Harrington, a 50-year-old Irishman, closed with a bogey-free five-under 67 at En-Joie Golf Club in Endicott, N.Y., on Sunday, to beat Thongchai Jaidee and Mike Weir by three strokes. He completed 54 holes in 16-under par 200.
His last five starts include two victories, a second and a tie for third. In seven of his 11 senior starts this year, he has finished in the top three in seven of them. The only other point of his career that he played in somewhat of a dominant manner was in 2007 and 2008, when he won three major championships – back-to-back British Opens and a PGA Championship.
All told, he won six times on the PGA Tour, 20 international tournaments and was ranked as high as third in the world in a long run inside the top 10 in the World Ranking. Still, he has not yet been elected to the World Golf Hall of Fame.
Nothing he does on the senior tour will have a bearing on whether he eventually get into the Hall of Fame, of course, so his focus is on continuing to cash in on the opportunities presented him given his distance advantage he brought to the PGA Tour Champions.
"I'm finding out here it's a very nice advantage," he said, "but nearly the bigger advantage is on par threes, hitting shorter irons and maybe able to hit them higher in there with a bit more spin.
"You know, I like it out here. I'm being tested more on the mental side of the game. Every shot is important in the sense of I'm up there around the lead all the time, so I'm under a little bit of pressure, I'm under a little bit of stress, and you learn about your game more in those situations. Yeah, I like what I see and I'm working on the right things. Really enjoying this. A different test of being up there and competing rather than being in the middle of the pack and trying to make your way."
Harrington came into the final round trailing leader Weir by one. The two switched leader-board positions on the second hole, when Weir made a bogey and Harrington a birdie. Harrington also birdied the third hole and led the rest of the way.