News
Padraig Harrington, already the favorite to lead Europe at 2020 Ryder Cup, now a shoe-in after Lee Westwood bows out of candidacy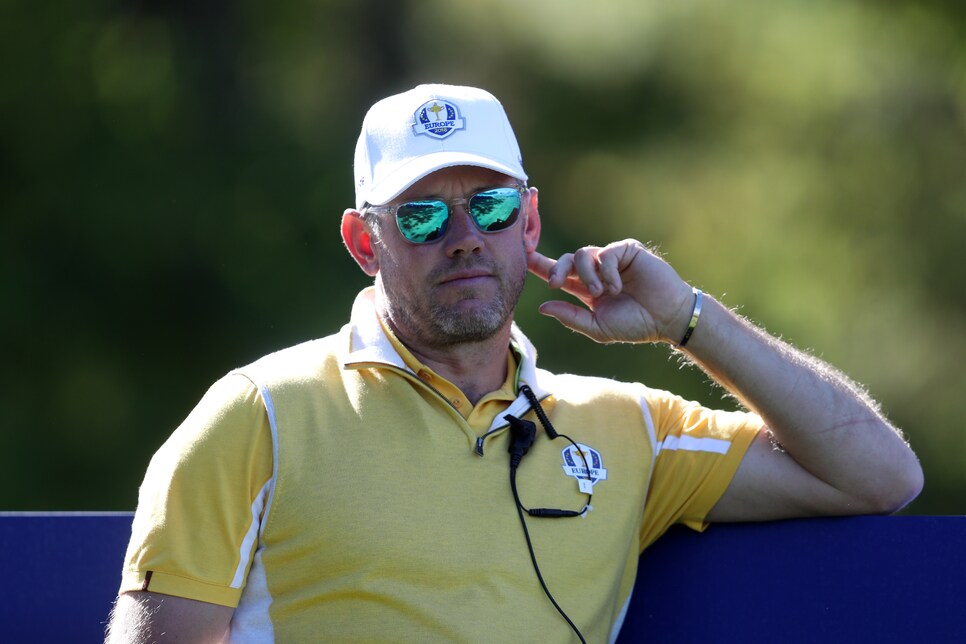 Following this year's Ryder Cup, Padraig Harrington was tabbed as the strong Vegas favorite to helm Team Europe for the 2020 event in Whistling Straits. Considering Harrington's lone competition now dropped out, the three-time major winner should be a shoe-in.
Lee Westwood, who's made 10 Ryder Cup appearances for the Europeans, told Sky Sports he won't be putting his name forward as captain for the next biennial competition, instead harboring aspirations to make the squad as a player. Westwood added he hopes to be the head man at the 2022 match on the Euros' home turf in Rome.
"(Paddy) is the right age and he's still in touch with the players because he's still playing out here," Westwood told Sky. "He's also very high-profile in the States, where he has won a major championship."
Harrington, a three-time major winner, has made six Ryder Cups as player. A contingent of players, including Rory McIlroy, were already making the case Sunday night that Paddy should be the next leader. Harrington's Ryder Cup captaincy opened as 2/5 odds, with Westwood following at 3/1.
Both Harrington and Westwood were vice-captains for Thomas Bjorn at Le Golf National, where the Europeans defeated the United States by seven points.