The Loop
Own the $29k putter Tiger Woods would have used to win the Slam if somebody got careless with his luggage
The year 2001 was a happier time for Tiger Woods -- at least on the golf course. He won the Masters by two shots over David Duval, completing the "Tiger Slam" and holding all four majors at the same time.
He won each of those four (and 13 of his 14 majors) with the same Scotty Cameron Newport German stainless putter -- a weapon that became pretty famous in its own right for being in a lot of pictures of Tiger pumping his fist and pointing his finger.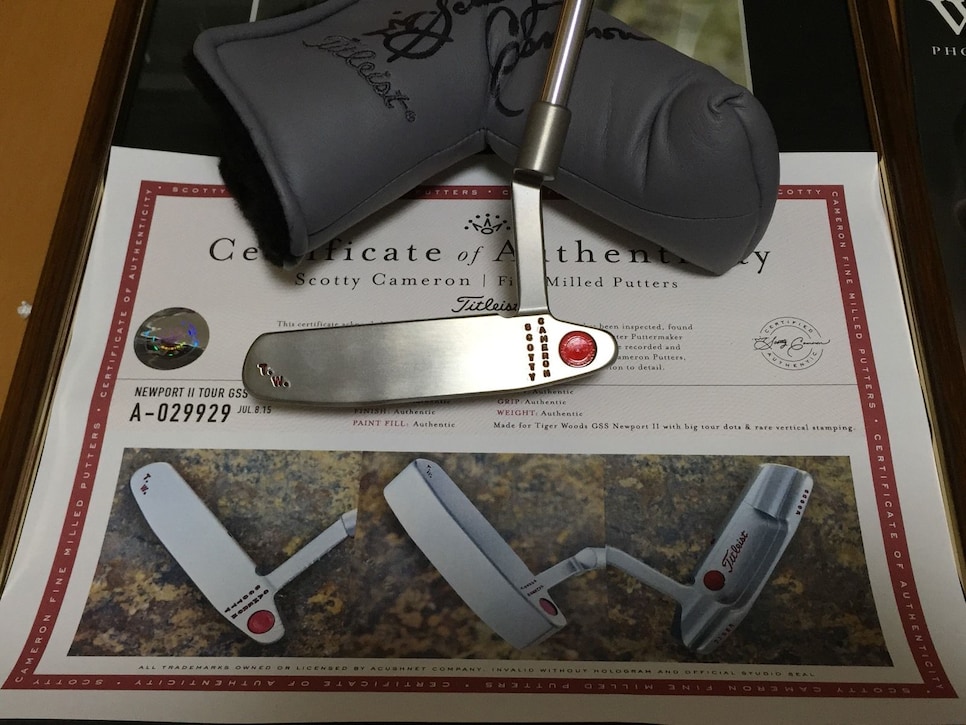 Originally sold through Green Jacket Auctions in April for just over $23,000, the new owner is presumably looking to make a bit of return on his or her investment, asking $29,000 for it this time around. It comes with the expected documentation from Scotty Cameron -- a certificate verifying the putter in question is, in fact, a Newport II Tour made for Tiger Woods, "with big tour dots & rare vertical stamping." A letter from Cameron referenced during the Green Jacket auction established the putter as the one built for Woods' 2001 season.
For the price of a well-equipped Toyota Camry, you could be the one to finally lay to rest that age-old question: Indian, or arrow?