The Loop
Own Jordan Spieth's rejected Cameron prototype putter for $18,000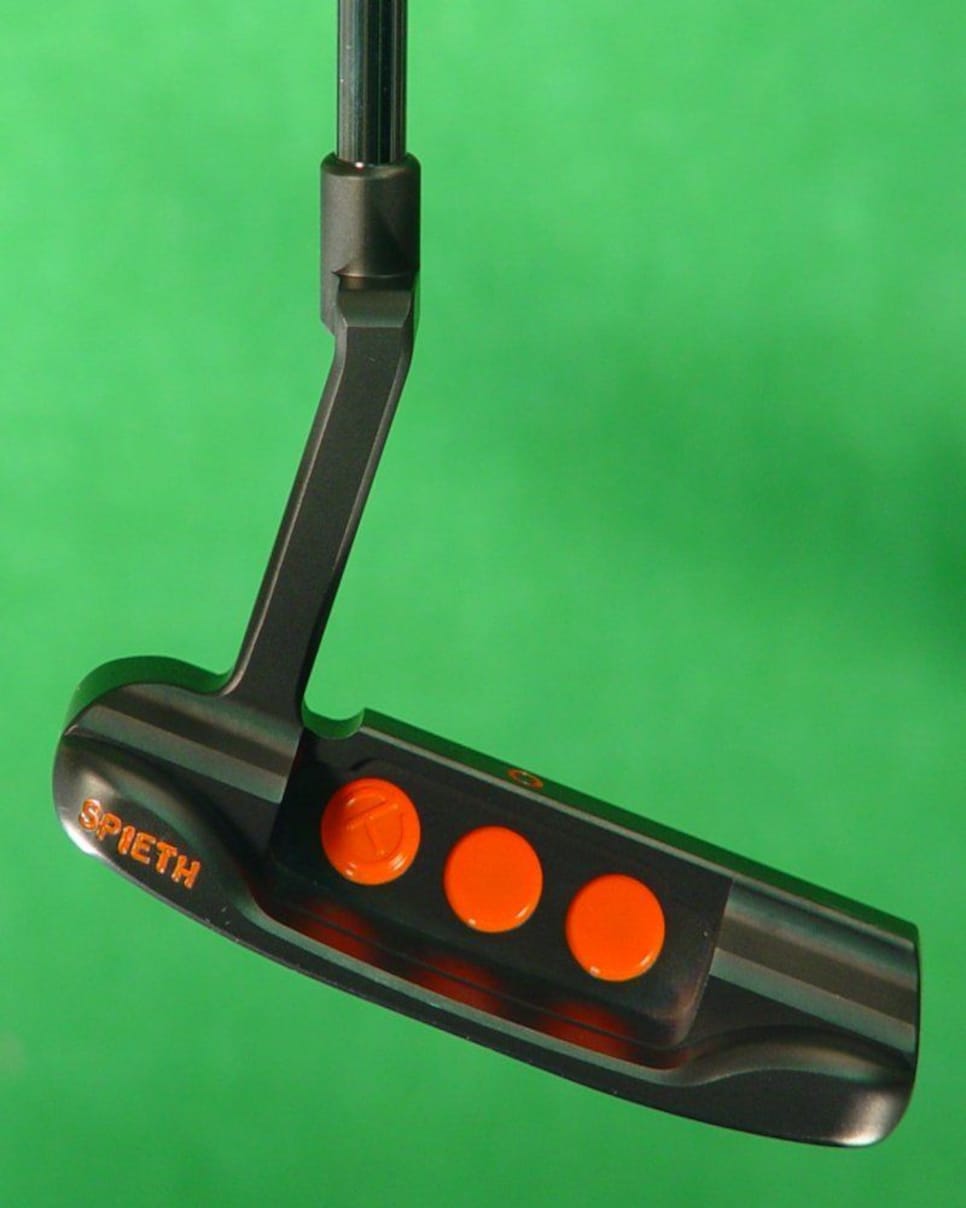 You can't putt like Jordan Spieth. Let's just put that out there.
But you can putt "like" him, if you have enough scratch. A Scotty Cameron prototype built for Spieth during his time at the University of Texas is up for sale on eBay, and it could be yours for $17,999.
The "tour black" finish prototype has a plumber's neck and a Anser-style head, and was apparently built to Spieth's circa-2011-2012 specs -- 34 inches long, a 75-degree lie angle, and 20-weights in the head. The paint fill is done in Longhorn orange, at the putter has several personalized stamps -- "Spieth" on the bumper, and "R&D Proto Concept 1" and a tour rat on the sole.
The seller says the putter has been verified by Scotty Cameron, and the auction listing provides a copy of the certificate of authenticity -- important when you're considering laying out used BMW money for a 350-gram piece of steel.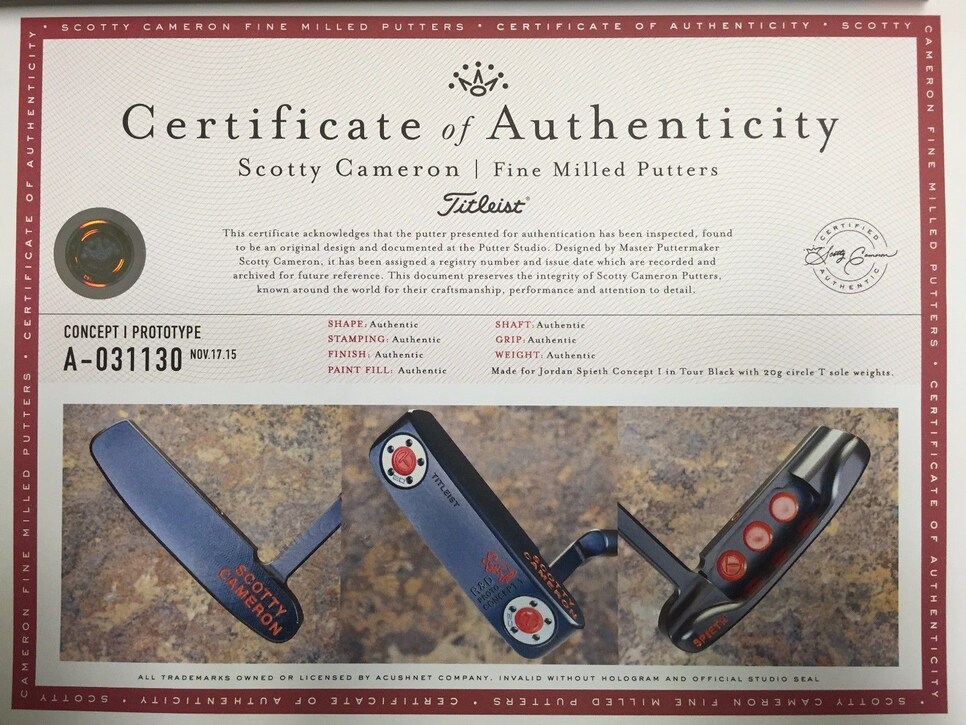 One thing to keep in mind: The reason the putter is for sale on eBay and not in Spieth's bag? It didn't have the same magic as the high-mileage gunmetal Cameron 009 he's been using since he was a teenager.