Courses
Own A Piece of Sea Island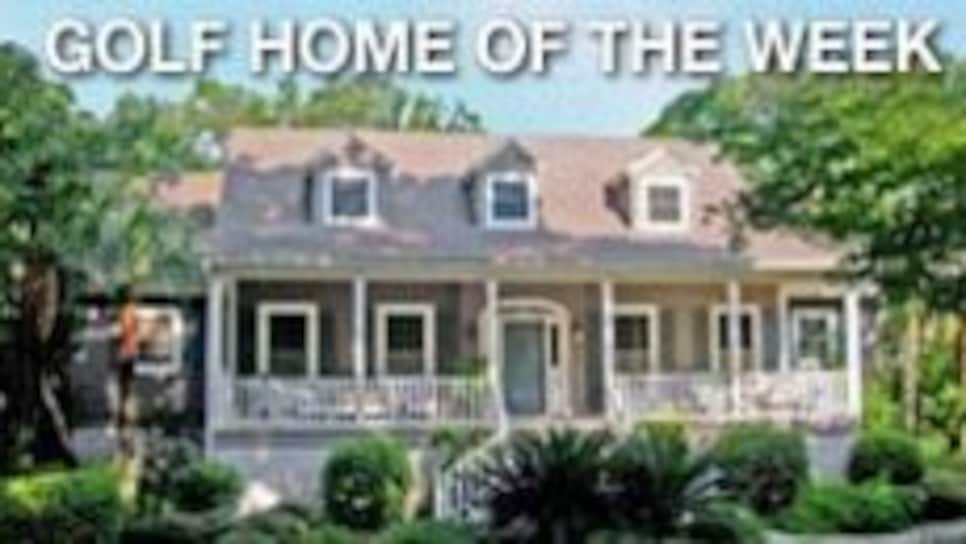 Most golf aficianados are familiar with the Sea Island Resort in St. Simons Island, Ga. But in case you aren't, take it from me: It's a paradise on earth -- and not just for golfers.
How do I know this? Because my wife and I went there last year for a long weekend three weeks after I had knee surgery. Unfortunately, I hadn't progressed far enough in the rehab to be able to play golf. Yet I still found plenty of things to keep me occupied for three days. Sea Island has a beach club. It has a riding stable. It has a shooting range. It has a spa. And frankly, it's a beautiful place to just sit in an Adirondack chair and read a good book.
But what it really has -- or what it is -- is a great golf facility. There are two magnificent courses: The Plantation, a Rees Jones renovation of a Walter Travis design. And the Seaside, a Tom Fazio renovation of a 1929 Harry Colt/Charles Alison layout. It has a world-class practice facility, which was the vision of the late great instructor, Davis Love Jr. A measure of Sea Island's excellence came last year, in the first-ever Golf World Readers' Choice Awards, when readers voted it No. 3 in the Best Resort category.
Sea Island also has -- with all due respect to Augusta National's Magnolia Lane -- one of the great driveways in golf: "Avenue of the Oaks," a two-mile ride from the main entrance of the resort through a breathtaking row of centuries-old oak trees to the Lodge, the award-winning hotel located at the golf side of the resort. As an acquaintance said to me recently when we were comparing notes on our visits to Sea Island, "Once your front wheels hit the Avenue of the Oaks, you can't help but believe all is right with the world."
Shortly after turning onto Avenue of the Oaks, visitors will pass Kings Lane, a residential street next to the Plantation Course. Located there, at 4 Kings Lane, is our Golf Home of the Week.
This 3,300 square foot home overlooks the third green of the Plantation. The home was built in 1988, but has had only one owner, and is currently unoccupied. It has three bedroom and four full baths (along with two half-baths). The list price is $1.597 million, but that does not include golf privileges. The new owners would get the chance to apply for membership to the Sea Island Golf Club, which costs $150,000 -- but comes with all the amenities described above.
Klickie Aiken of Georgia Coast Realty, who is handling the listing on 4 Kings Lane, calls this a "rare opportunity." Why? "Because there are just 21 homes on Kings Lane," she explains, "there aren't many chances to move into this special location."
For more houses in the St. Simons Island, Ga., check out Zillow.com.