Sporting Style
Outdoor Voices remixes the famous exercise dress for golf—and releases a men's polo
*All products featured on Golf Digest are independently selected by our editors. However, when you buy something through our retail links, we may earn an affiliate commission.*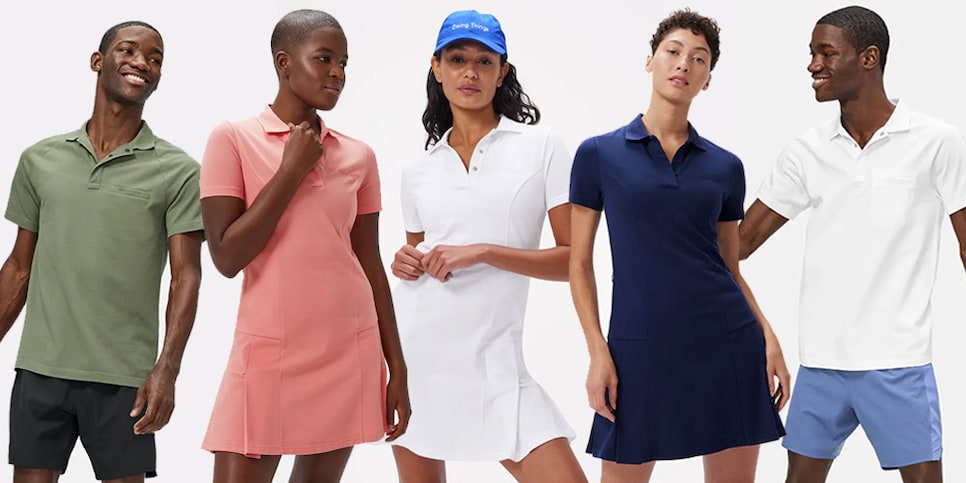 The Sport Dress comes in white, navy or pink. It's made with a comfortable Cotton Pique and a touch of elastane for added mobility. It's got a pleated skirt that is feminine-yet-athletic and a breathable construction that's great for golf but an upscale design that's versatile enough to be worn outside of golf, too. The dress is unlined, so the white dress will require light-colored shorts and an undershirt or bra with coverage. For shorts, the brand recommends the Zoom or Move Free Shorts underneath.
RELATED: The best golf skirts for 2020, according to our Golf Digest editors
On the men's side, the Sport Polo is made with the same Cotton Pique fabric that's breathable and golf-ready. Raglan sleeve seams allow for free movement in the golf swing and the ribbed collar adds upscale styling to this pocket polo. The shirt is available in white, navy and green.
Requiring a bit more thought and styling, Outdoor Voices also released a women's cropped polo. It's an extremely popular look in the fashion world, but even with the rapid casualization of golf apparel, you'll want to be wary before sporting a cropped top to your local course. As always, be mindful of course dress codes. With a high-waisted skirt or paired over a tank top dress, the Sport Polo can work for golf and create an extremely flattering look for women with shorter torsos.
RELATED: The best women's golf shirts for 2020, according to Golf Digest Editors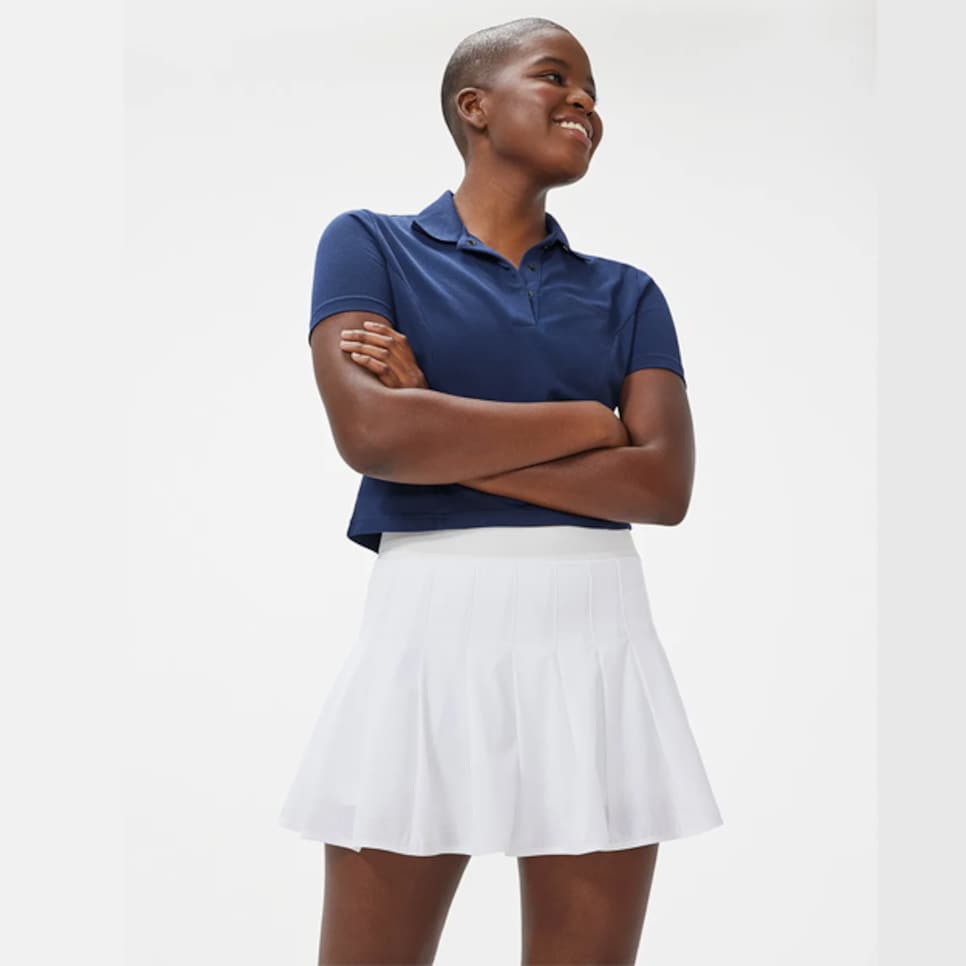 Sport Polo
Everyone deserves a great polo. Thoughtfully constructed for movement and breathability, this cropped polo is our take on a timeless classic.