The Loop
Our sure-thing, stone-cold lock, college football/golf cross-sport parlay of the week: Are we really going to bet on UCLA?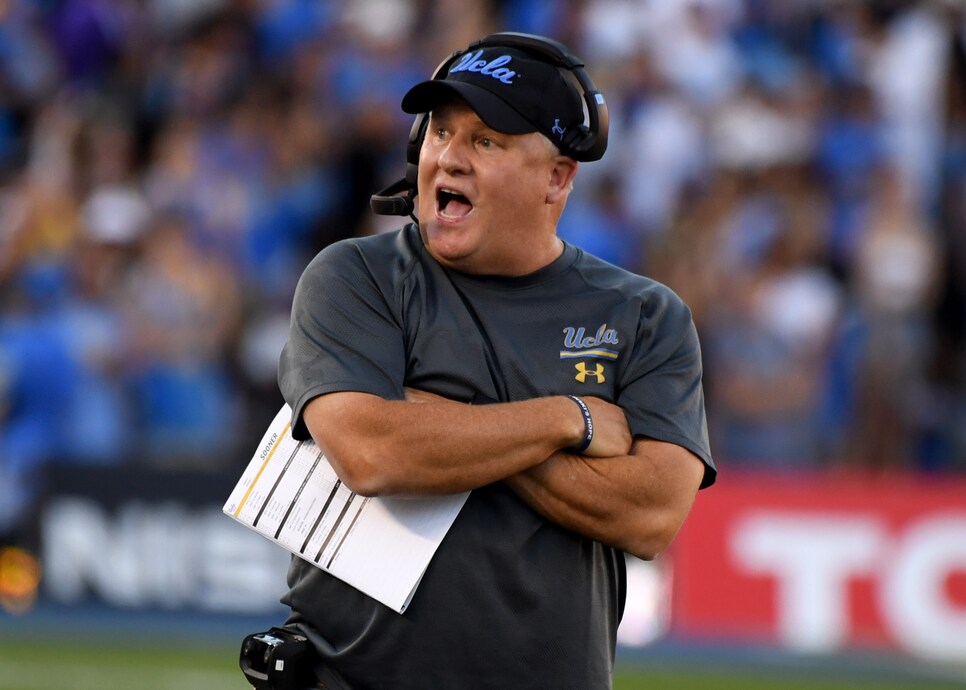 MediaNews Group/Pasadena Star-News via Getty Images
I'm not going to lie, I still have not recovered from last week. We could not have handicapped that Arizona State vs. California game any more perfectly. I said the Sun Devils would cover, I said Cal low-key kind of stunk despite being 4-0, I said something crazy would happen (Cal's starting QB left in the second quarter with an injury), I said the Pac 12 loved to eat their own and I said the total seemed low at 40. And what happened? Arizona State won outright, 24-17, covering and cashing the over by one point. I'm basically a "sharp." Hopping on the next flight to Las Vegas as we speak.
All we needed, I repeat, ALL WE NEEDED, was Phil Mickelson to make the freaking cut at the Safeway Open, a tournament he finished in the top 20 in for three consecutive years. And what does Lefty do? He makes a 9 on the fifth hole of his opening round, all but ending his chances. In typical Phil fashion, however, he dragged us back in on Friday, shooting a three-under 33 on the opening nine to get back to level par. Had he shot two under on the back nine (OR NOT MADE A 9 ON THURSDAY) he would have climbed all the way back to make the weekend. He wound up missing by two shots after an even-par 36 to finish. Never a dull moment with that guy.
That leaves us with an 0-2 start to our STSCLCFBGPOTW season, with nothing but a boatload of excuses and claims we "almost" had it. I've almost won a lot of bets in my life. Please don't ask how that's working out for me.
But this, this is the week we turn it around, which is roughly the 987th time I've said that in my life. With the Shriners Hospitals for Children Open in Las Vegas, perhaps Lady Luck will finally be on our side. To the pick we go ...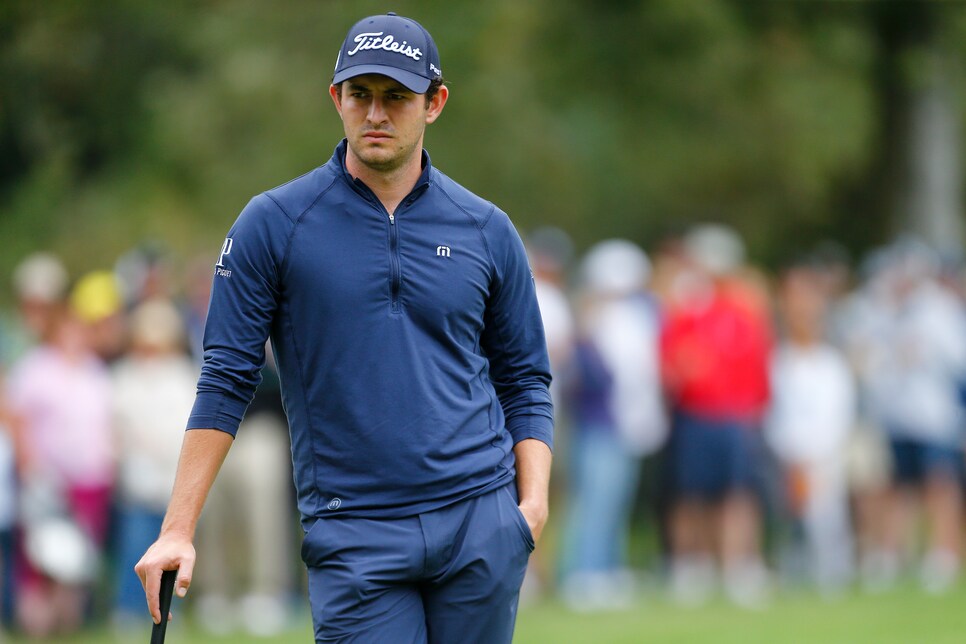 PGA Tour: Patrick Cantlay to finish top 5 at the Shriners Hospitals for Children Open
CFB: UCLA Bruins (-6) vs. Oregon State Beavers
Parlay odds: +616 (A $10 bet would win you $61.63, returning $71.63)
Betting on UCLA football, huh? I wouldn't keep reading if I were you either.
No one has any business betting on Chip Kelly's Bruins, and Chip Kelly's Bruins have NO business being a six-point favorite against anybody. They were supposed to be "turning a corner" after that shocking victory at Washington State, but they followed it up with a 20-17 defeat at Arizona. It wasn't a bad loss given it was on the road and Arizona has now won three straight, but the hope at UCLA was maybe that win over Wazzu would get them rolling. Obviously, that was not the case.
Or, you could look at the Arizona loss as a huge letdown spot after such an emotional, comeback win against the Cougs. Now, UCLA returns home and plays the equally bad Oregon State Beavers, who couldn't have shown up on the schedule at a better time. UCLA needs a win and they need a big win to start feeling good about the program's direction. Kelly wants to score and score he shall against the Beavs, a defense that gives up 38 points per game (ranked 114th in the country). If they can't win this one by double digits, they might as well pack it in.
That brings us to the leg of this bet that we actually feel good about: Patrick Cantlay to finish top 5 at the Shriners, where he's won and finished in solo second his last two appearances. Need we say more? If we must, he's playing well of late, having made nine consecutive cuts and finishing T-21 or better seven of those times. Over his last 50 rounds, he ranks second in this field in strokes-gained:tee-to-green, third in total strokes-gained and fourth in strokes-gained: ballstriking, per FantasyNational.com. The combination of his recent history at TPC Summerlin and recent form leads us to believe this could be a big week for the former UCLA Bruin. Positive vibes only this week folks. Positive vibes only.