The Loop
Our favorite prop bets for the AL Wild Card Game between the Tampa Bay Rays and the Oakland Athletics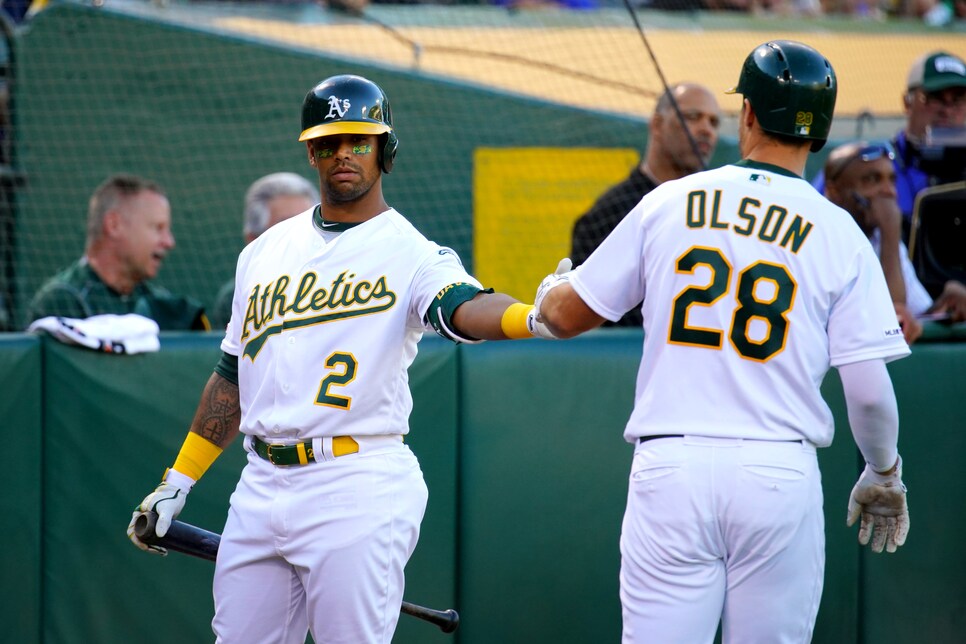 You've probably heard this 50 times already, but that Wild Card Game on Tuesday night was pretty WILD, huh? Okay, I'll see myself out.
Just like that, after a wild furious finish to the season, the Milwuakee Brewers are donezo, and their defeat could not have come in more crushing fashion. Leading 3-1 and having completely shut down the Washington Nationals lineup for most of the night, Milwuakee manager Craig Counsell called upon his top reliever Josh Hader, who was able to get two outs but loaded the bases in the process. That's when Washington's Juan Soto hit what appeared to be a game-tying single to right, but it turned into a go-ahead, three-run single when Brewers right fielder Trent Grisham booted it and it rolled past him.
If we're lucky, we'll get similar chaos on Wednesday night in Oakland, where the 97-65 Athletics face the 96-66 Tampa Bay Rays in the AL Wild Card Game, with the winner advancing to take on the Houston Astros in the ALDS. Just like Tuesday, we've picked our favorite prop bets to make this game a little extra interesting. If you followed us for the NL Wild Card Game, it was an O.K. night. We hit on neither team scoring 5 runs at +145 and Max Scherzer under 9.5 strikeouts at -134. But we missed on Ryan Braun over 0.5 RBI, Trea Turner over 0.5 stolen bases and the Nationals scoring first. Let's see if we can hit a few more on Wednesday. Here's our five favorites from the DraftKings Sportsbook app.
Kevin Kiermaier total hits
Saying that Kiermaier, who is known for his defense rather than his bat, had a poor September at the plate would be the understatement of the year. It was a horrific September, as the outfielder went 7-for-52 with a pair of RBIs and 16 strikeouts. HOWEVA, four of those seven hits came in his final six games, and, as a Yankee fan that has seen a billion Rays-Yankees games, I can tell you that Kiermaier is a gamer. There is no doubt in my mind he'll have a huge effect on this game both with his glove and with his bat. There's a reason he's -122 to get a hit despite having a batting average of .228.
Khris Davis to hit a home run
Charlie Morton gets the ball on Wednesday night for the Rays, which would terrify me if I was an Oakland Athletics fan. He's got their number, Khris Davis' especially, as he's 3-for-21 lifetime vs. Morton with seven strikeouts. But, two of those three hits are homers, and as we saw in the Nats-Brewers game (and the entire MLB season) this sport is all about the long ball now. All Davis needs to do is turn on one fastball and it's sayonara. At +475, you got to take that and add some juice to every Davis at-bat.
Charlie Morton total strikeouts
In 33 starts this season, Morton struck out seven or more batters 19 times. NINETEEN TIMES! My math skills aren't great, but that's more than (checks notes) half of his starts. Nearly 60 percent of the time, Morton is striking out at least seven. He's even money to do that on Wednesday night, and in a game where they need him to shut it down against a team he owns, we like his chances.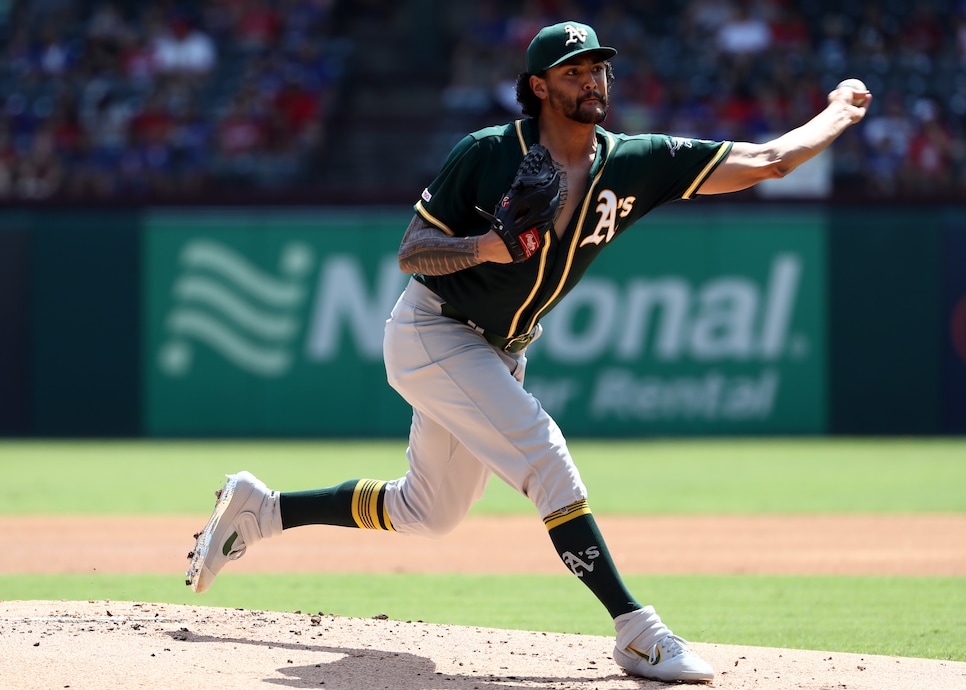 Since returning from offseason surgery in early September, Sean Manaea has shut it the f--- down like he's Jon Taffer. In five starts he's gone 4-0 with a 1.21 ERA and 30 strikeouts. Morton, meanwhile, has been striking out a ton of hitters but hasn't exactly been putting zeroes up on the scoreboard. He did shut out a sleepy Yankees team in his most recent start, but prior to that he had given up three or more runs in five of his last eight starts. While we do like him to strike out seven or more, we can also see the A's getting a few runs on him, which would give Manea a lead. Manaea is on extra rest, so if he can pitch like he has been he can go six and turn it over to the A's bullpen. If it's all hands on deck, manager Bob Melvin could even turn it over to the ace of the staff, Mike Fiers. Either way, we like Manaea to get a win at +165 on home field.
Home team to score first and win
If you like the Manaea to record a win bet, you have to like this one too. I think one of the A's sluggers will bash an early home run off Morton and then you just need the home team to win the game by. any means necessary.