News
Our expert bets, wagers and props for the Tiger Woods—Phil Mickelson match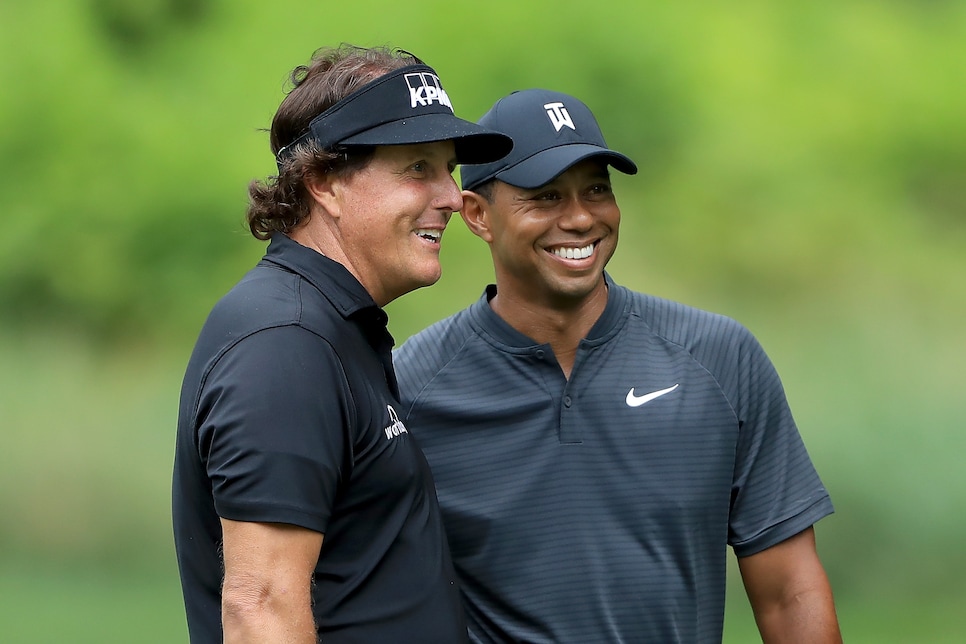 The world is swallowing itself whole, but A) Both Tiger Woods and Phil Mickelson returned to the winner's circle for the first time in five years and B) Sports gambling was legalized, so how bad can 2018 really be? With these entities intersecting in a holiday spectacle on Friday, two of our editors give their expert advice on a host of bets, wagers and props for the Woods-Mickelson match at Shadow Creek (All props from BetDSI).
Will Tiger Woods wear a red shirt? (Yes +350, No -600)
Listen, there's a level of unavoidable shamelessness to these events. That—the cringe-worthy Twitter trash talk, embellished hype videos—comes with the territory of pulling in an eight-figure check. Still, there are things so sacred they can't be soiled by money, and we like to think Tiger's Sunday red falls in that territory. -- Joel Beall
Are we really getting 3-to-1 odds on a sure thing? Sign me up. Part of the reason I'm so confident is, if you noticed in the HBO 24/7 episode, Woods was in his signature black and red. Pretty sure that was for a reason. Oh, and Phil was in his signature all black, albeit that ridiculous long sleeve shirt. Might as well bet Lefty to wear black at +250 as well. Unfortunately, we haven't found a long sleeve vs. short sleeve prop...yet. -- Christopher Powers
Will Phil Mickelson record an FIR on Hole No. 1? (Yes -130, No -110)
Finding the short stuff ain't Phil's forte, ranking 192nd in driving accuracy last season. Conversely, Shadow Creek's fairways are so broad and spacious that you can land a 747 on 'em with ease. "Yes" is the call. -- JB
Yes, and ditto Tiger (-190). Doesn't look like driver is necessary for either Tiger or Phil, which should mean they both find the short stuff with an iron and we take things from there. -- CP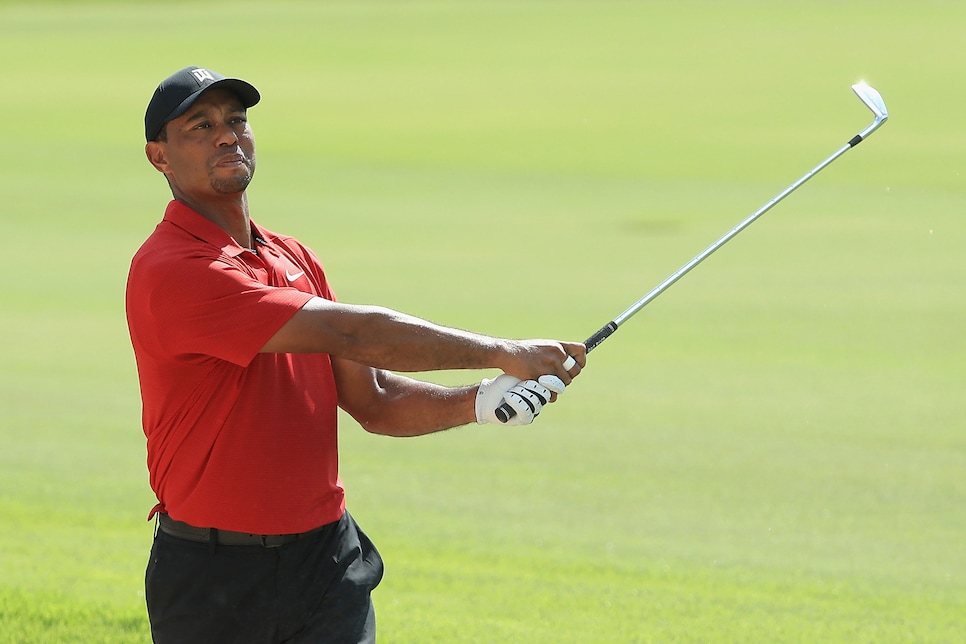 Total times Tiger Woods twirls his club (Over/under 3.5)
Don't care if it's a major, made-for-TV spectacle or putt-putt: ALWAYS take this over. -- JB
They could set this line at 30.5 and I'm hammering it. -- CP
When will match be closed out: (Hole No. 13 or earlier +5000, No. 14 +2500, No. 15 +1000, No. 16 +500, No. 17 +300, No. 18 -150, Playoff +250)
Can you imagine if Big Cat goes full Ames on Mickelson? Arguably the only thing that could make this event historically memorable, adding to the mystique of Tiger, while simultaneously undercutting the proceedings in the present.
However, that's not where the money is heading. The bounties for other holes may entice, but the 16th or 17th is where this rodeo will end. -- JB
Will there be an eagle? (Yes +500, No -800)
They aren't making people fork over $20 to lay up. There are four par 5s, all of them reachable and I can't see Phil not going for each one in two, thus forcing Tiger to do the same. In a perfect world, there'd eight total eagle putts, but realistically they should give themselves two each. I like my chances at those juicy odds. -- CP
Closest to the pin, Hole No. 5 (Phil Mickelson +100, Tiger Woods -130)
Woods lead the tour in strokes gained/approach last season, but Mickelson was not too far behind, coming in at 23rd in the category. More importantly, when factoring in proximity from 200-225 yards—the par-3 fifth will likely weigh in at 202—Mickelson bettered Woods (8th versus 32nd). Considering both struggle on par-3 scoring (both ranked 110th with a 3.07 average), the toss-up nature of this bet puts it in Mickelson's corner. -- JB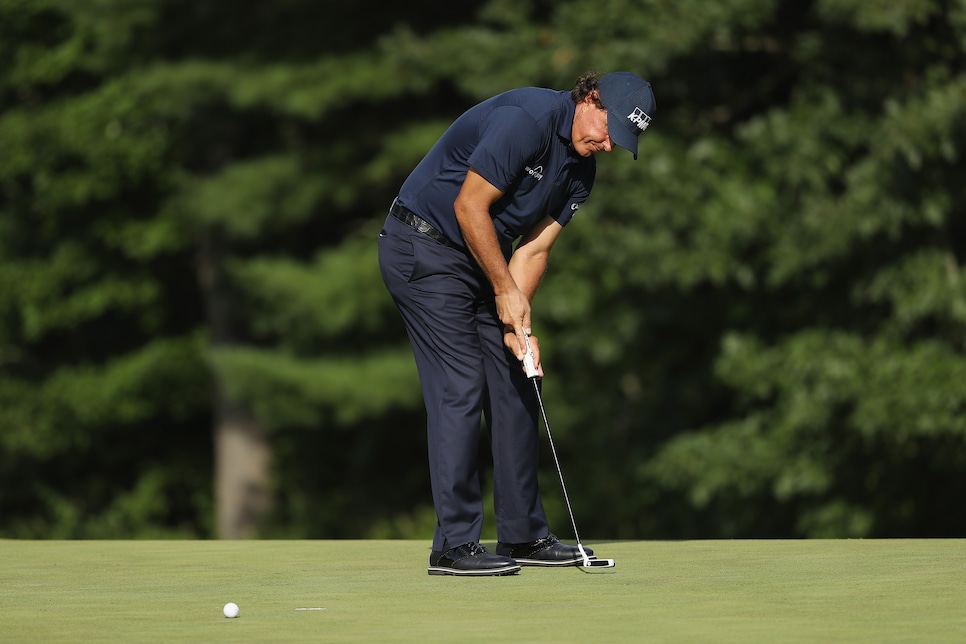 Will Phil Mickelson record a three-putt? (Yes +700, No -2000)
This seems like a random sucker bet considering the fact a lot of short putts for par will be conceded. However, remember our eagle bet? I can see a scenario where Phil gets overly aggressive with an eagle putt, Tiger makes his birdie, and forces Phil to gun his birdie putt and we get a power lip out. Bet a small amount on this and hope Lefty pulls a Shinnecock just for entertainment purposes. -- CP
Will either player drive the green on Hole No. 11? (Yes +275, No -350)
If not (the par-4 11th is 324 yards), what are we even doing here? -- JB
Will there be a hole-in-one? (Yes +550, No -1000)
Tiger hasn't made an ace in competition since the 1998 Sprint International, and though Mickelson has five career holes-in-one on tour, the last came in 2005. It's not a fun bet, but "No" is the smart play. -- JB
How many side bets will be made by Tiger and Phil? (Over/under 12.5)
If there's not at least one per hole this whole thing is a sham. -- CP
After decades of stories—many likely apocryphal—on Phil's gambling habits, we get a front-row seat to the action. Truly something to be thankful for this Thanksgiving.
There will be a decent amount of gambling, but 12.5 is pretty, pretty, pretty high, so we like the under. However... -- JB
Amount of largest side bet: (Over/under $50,000)
From trusted #Sources, anticipate a bet that checks in at a headline-worthy amount. Which sounds dramatic; not so much when you realize, no matter the outcome, each competitor's bank account will be padded. -- JB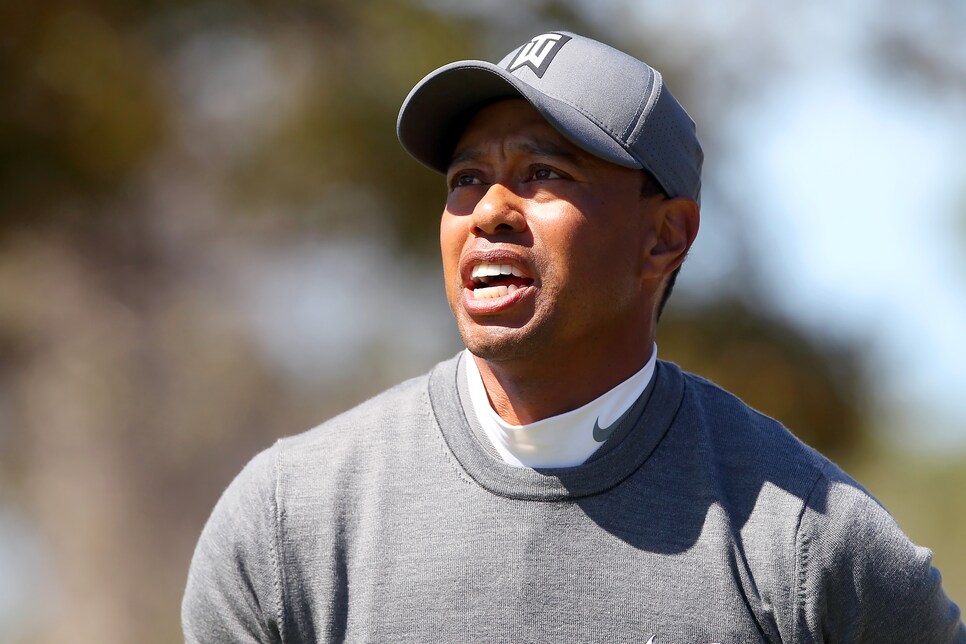 Total curse words said by Tiger Woods and Phil Mickelson (Over/under 21.5)
Too bad Charles Barkley doesn't count towards this wager. Could have bet the house on the over. As it is, expect a few mild swear words, yet don't envision a parade of F-bombs. -- JB
As much as I'd like to believe we're going to get these two truly unfiltered, I'm not buying it. We'll get a few token "sh--s" at best, and I highly doubt an F-bomb will be dropped. Think of the children. -- CP
Will Donald Trump be in attendance? (Yes +600, No -1000)
(Afraid to say anything). -- JB
You are using an unsupported version of Internet Explorer. Please upgrade to Internet Explorer 11 or use a different web browser.