Courses
Oops, We Forgot The Permit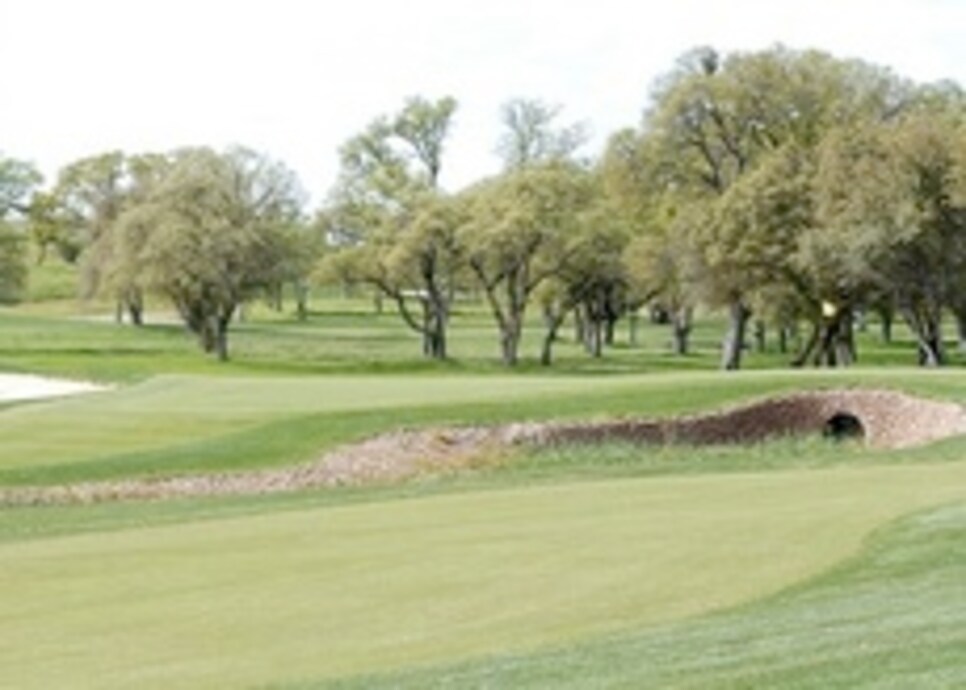 Here's an odd tale from Northern California's Calavaras County, an area that's mostly famous for the Mark Twain short story about its jumping frog contest. It appears a pair of developers, Mike and Michelle Nemee, built a full 18-hole golf course there without getting any permits or environmental reviews beforehand. The course is called Trinitas and it sits on 280 acres of former agricultural land in the town of San Andreas, the Stockton Record reports.
Last night  county supervisors met to discuss whether to approve part or all of the couple's plans for the property. These plans include 14 high-end homes, a hotel and a restaurant. More than 120 people came to speak out for and against the project. (It appears the two sides essentially break down to "economic benefits!" and "...but they broke the rules!") The meeting lasted five and half hours, ending with the county supervisors voting to take two more weeks for additional fact-gathering.
The county's planning staff is arguing the Nemees should be allowed to rezone the property from agricultural to recreational, which would allow them to build a clubhouse, parking lot and pro shop -- and open the golf course, which has been sitting idle for a couple of seasons already.
If it's true they never applied for any permits, that sounds like a deal the Nemees would be wise to embrace.