Commemorative Putters
Ping gets creative to honor this historical moment for equipment in men's majors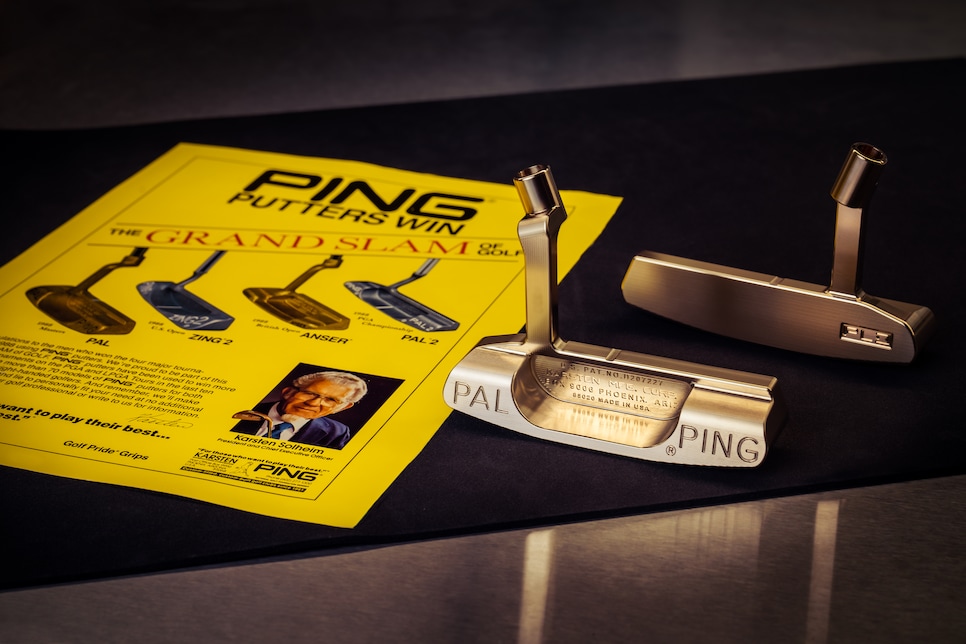 As Masters Week nears, one equipment company has shared an interesting bit of trivia. Surprisingly, only once in the history of the men's four professional majors has a single putter brand been used to win them all in the same calendar year. That was in 1988 when Sandy Lyle (Masters), Jeff Sluman (PGA), Curtis Strange (U.S. Open) and Seve Ballesteros (Open Championship) all used Ping putters in their victories.
To celebrate that feat from 35 years ago, the company is introducing the Ping Slam collection through its PLD Limited program. Precision-milled versions of the four winning models (Pal, Pal 2, Zing 2 and Anser, respectively) will drop each Tuesday of this year's four major championship weeks.
Only 88 of each model will be available via pingpld.com for $990 (limit one per customer) during each corresponding major's week. On Dec. 5, collectors will have the opportunity to purchase one of 35 complete sets of the PLD Limited Ping Slam putters for $4,990 (limit one per customer), which will come with a custom-designed display unit.
To develop the offering, Ping's engineers and historian scoured the company archives, reviewing old images and carefully measuring putter heads to retain the integrity of the four classic designs during the milling process. They even visited the Ping Gold Putter Vault to study and analyze each model's intricacies to ensure Karsten Solheim's original designs remained intact.
The putters are custom built by Ping WRX master craftsmen at the company's Phoenix headquarters ,and each putter is serialized for authenticity and includes a custom headcover unique to each of the four major events.
"It was a tremendous accomplishment," said John A. Solheim, Ping executive chairman. "When we realized we were one win away from having a Ping putter in the hands of every major champion in the same year, the PGA Championship took on added interest for us. When it happened, it was very special, and we celebrated by running one of our iconic yellow ads under the headline: Ping Putters Used To Win The Grand Slam Of Golf. What made it even more rewarding was that four different models of putters were used in the victories."
The first putter drop is April 4 at 2 p.m. eastern time. The Ping Pal model was introduced in 1971. Cast from manganese bronze, the perimeter-weighted head featured a shorter blade length and an Anser hosel. It was used to win more than 100 tour events, including six major championships, including the 1988 Masters.