The Loop
One red-hot gambler is letting $14 MILLION ride on Game 7 of the World Series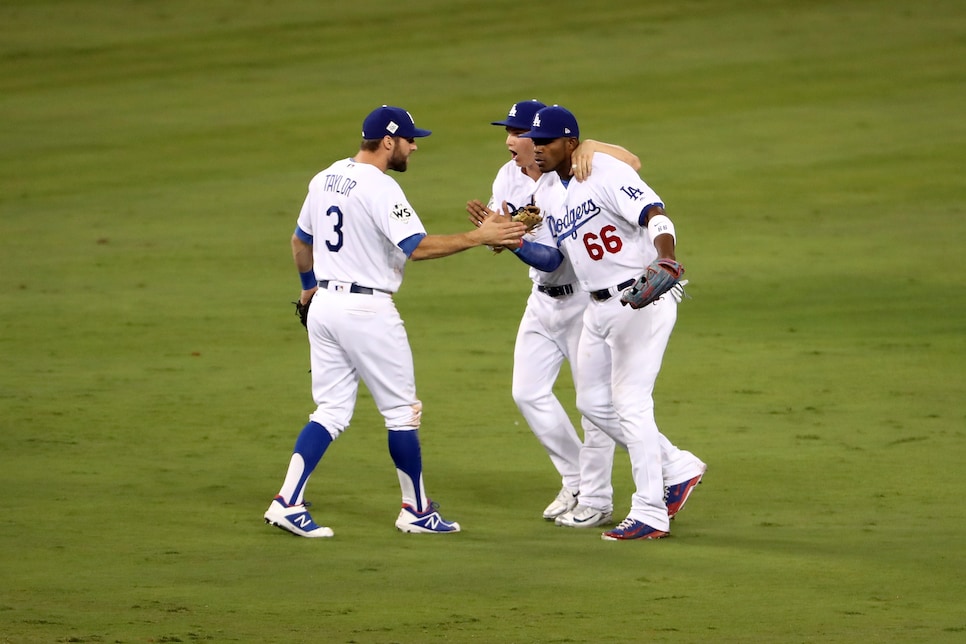 Game 7s always get the juices flowing, but one man with seemingly no ties to either the Los Angeles Dodgers or the Houston Astros will be more into how the World Series concludes than anyone. Or rather, he'll be more invested.
According to RJ Bell, a Vegas handicapper who provides odds to the Associated Press, one gambler has correctly picked the first six games of the World Series, netting him a whopping $14 MILLION. Even more incredible is that he is believed to be letting it ride again on Wednesday night's game.
This is basically like putting $14 MILLION on a coin flip. Although, it's a slightly weighted coin flip depending on which team he winds up backing in Game 7. According to Bell, the Dodgers are a -130 favorite as the home team, while the Astros are fetching +120 odds. But Bell also says this unidentified gambler has the ability to change the game's betting lines by himself.
Vegas books are not allowed to reveal a gambler's identity unless he/she gives permission. Here's what Bell has confirmed about the mystery man's identity, though: He's Eastern European, he's under 30, he's been spreading his bets out at various sports books on the Vegas strip (You have to for wagers that high), and his only real betting history were some recent "monster" -- and successful -- UFC wagers.
If he's successful again on Wednesday, he'll either win an additional $10.8 MILLION on a correct Dodgers bet or $16.8 MILLION on a correct Astros bet to push him past $30 MILLION total winnings for the entire series. And yes, we keep capitalizing the word "MILLION" because this is absolutely bonkers. To whomever this genius lunatic is, good luck.