Equipment
OnCore's Vero X1 ball's four-piece construction targets elite players with thinner cover, speedier mantle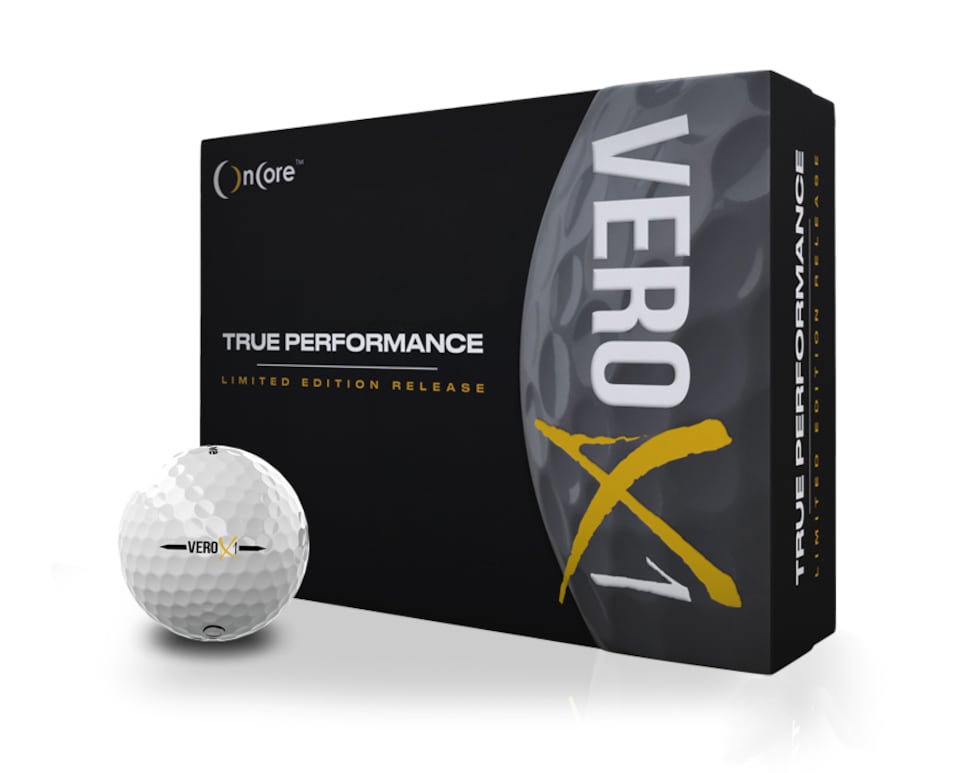 The OnCore Vero X1 ball, the company's first four-piece urethane cover design, might be aimed at better players with its firmer feel. But its distance and consistent spin technologies make it work "for a broad spectrum of players," says OnCore's senior technical advisor and golf ball industry veteran John Calabria.
The Vero X1 builds on some of the technologies developed for its urethane-cover Elixr ball, most notably a mantle layer that includes a dense metal additive designed to distribute more of the ball's mass to the outer extremes. Such a construction, Calabria says, creates a ball with a higher moment of inertia for a more stable flight with less spin off the driver and more consistent spin throughout the flight. That means driver and long iron shots stay in the air longer and wedges spin more and more uniformly.
What sets apart the Vero X1 from the Elixr is more speed from the core and especially the thicker mantle, Calabria said, which only came about because of a new kind of cast urethane cover. "The ability to go to a thinner cover is really what changed things for us," he said. "We didn't have that capability before. That combination of making the cover thinner and the mantle thicker changed all kinds of performance. Having a thicker mantle gives you a lot of speed, and then the thinner cover makes the ball more responsive, especially off the wedges."
The cover and mantle work with another thinner layer between them, reducing the urethane, increasing the contributions of the speed-producing elements of the ball, the core and mantle.
Calabria said the Vero X1's construction yields a different trajectory compared to the Elixr. "It peaks later in its flight downrange, which is what gives it more distance," he said, adding that he expected the Vero to spin 100-200 rpm less off the driver compared to the Elixr and 200-300 rpm more with the wedges. But he also cautioned that not all players will benefit from that kind of reduced spin. It's why the Vero is generally aimed at better players with higher swing speeds who benefit most from reduced driver spin. But Calabria left the door open on the possible audience.
"I think it meets the needs of a lot of players," he said. "Yes, the higher swing speed players will probably get a little more benefit out of it, but because the higher handicap players are putting a lot of sidespin on the ball, so any design like this that can resist that and keep the ball in the fairway or shorter rough is a huge benefit for that average player."
The OnCore Vero X1 is available for $40 per dozen at the company's website.