Equipment
OnCore adds Vero X2 to its four-piece cast urethane cover ball family for faster speeds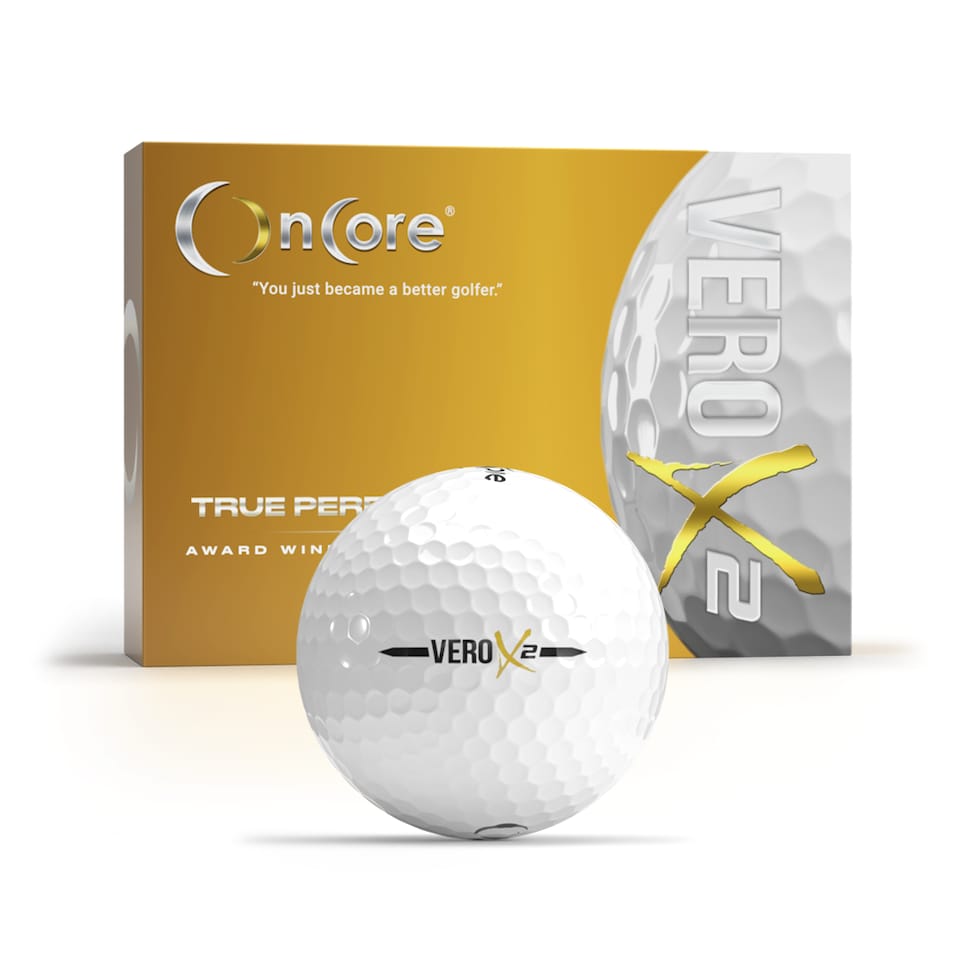 WHAT YOU NEED TO KNOW: OnCore, the direct-to-consumer ball brand that's made a name for itself by utilizing metal elements within the core or mantle of its designs, adds the new Vero X2 model to last year's Vero line to meet the demands of players looking for a firmer feel.
PRICE: $50 per dozen, available in mid to late October.
THE DEEP DIVE: When OnCore introduced the Vero X1 in 2020, the company's first four-piece design, it was aimed at higher swing-speed players. The four pieces included a new core formulation to improve resilience at impact along with a thin transitional layer and a thicker mantle layer to further increase speed and a thin cast urethane cover. Turns out the design could have gone even further because some players swing even faster.
Enter the new Vero X2, which features a similar four-piece construction, but an even firmer feel. The firmer feel comes from a higher overall compression rating, 95 compared to 85 on the Vero X1, which puts it more in line with what faster swings might prefer.
Like previous OnCore designs, the Vero X2 uses denser materials in the outer layers to redistribute mass away from the center. According to the company, the Vero X2 uses a metal-infused mantle layer to increase the ball's moment of inertia. The idea is to create "a more forgiving ball and straighter ball flight."
The Vero X2 is designed to produce low spin off the driver for high speed players. The thin cast urethane cover is the thinnest in the OnCore family, allowing for more speed-enhancing characteristics in the core and mantle layers.
The OnCore Vero X2, which has been on the conforming list for several months, is expected to be available to the public in mid to late October ($50 per dozen).