Packing a punch
Why Carlos Ortiz better not mess with his roommate in the Olympic Village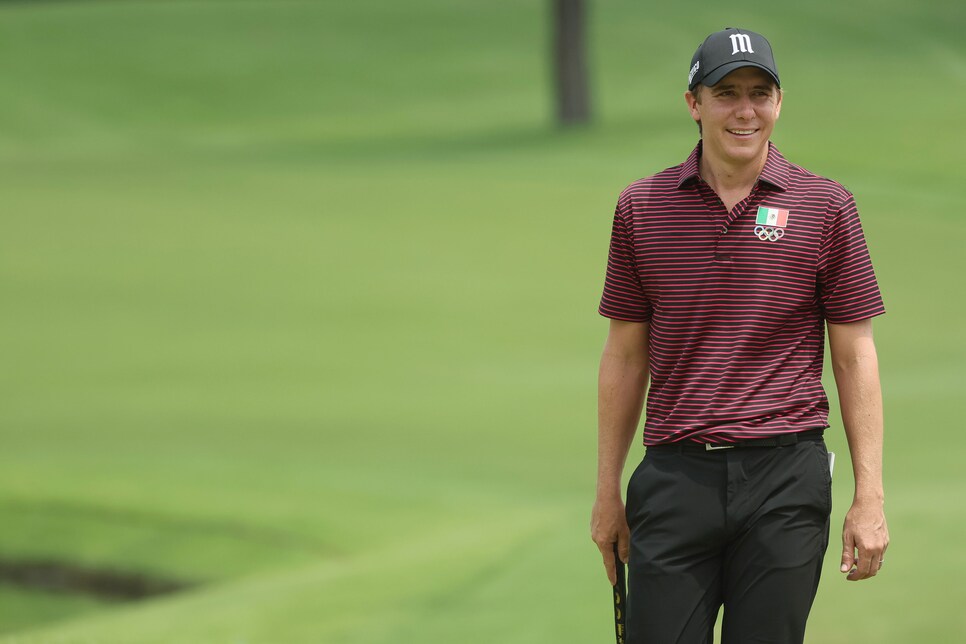 As he contends for a medal in the Olympic golf tournament, Carlos Ortiz is staying in the Olympic Village.
Mike Ehrmann
There's been a lot of talk about how the golfers at this year's Olympics might not be having the "full" Olympic experience due to the COVID-19 restrictions in place. Not so if you listen to Mexico's Carlos Ortiz.
Ortiz is in second place, one shot back of Xander Schauffele, at the end of play Friday at Kasumigaseki Country Club after rounds of 65-67. Unlike many golfers, Ortiz is staying in the Olympic Village in Tokyo rather than a hotel closer to the golf course. He has a longer commute each day, but one that the 30-year-old PGA Tour winner is learning to embrace.
"I mean it's like an-hour-and-15-minute drive. The vans are comfortable. I think the hotels are still like an hour away. I mean, it's OK. You take the time to relax, nap, talk. It's fine. I don't mind it. I think it really outweighs … being at the village and not being at the village outweighs that maybe extra 20, 30 minutes you're going to be in the car."
Indeed, Ortiz has been able to soak up more of the Olympic atmosphere by being with athletes from other sports. He's sharing a room with Rogelio Romero, a light heavyweight boxer from Mexico. The opportunity to mingle with him and others has made the overall experience richer.
"The other day he finished his fight. I'm waking up at 4 a.m., he's coming back at 11 p.m., getting in the ice bath, waking up everybody and then we come out and he's like, 'I'm so sorry, I'm still running on adrenaline, I'm just trying to calm down, sorry if I wake you up.' You wouldn't get that anywhere else. It's fun, I loved it so far."
Romero, too, is in medal contention. But does he know anything about Ortiz? "I don't think he has any idea about golf. But he's fighting about 10 p.m. tonight [Friday] so hopefully he wins and he doesn't come, you know, a little bit less excited than last time, so he doesn't wake up everybody in the apartment."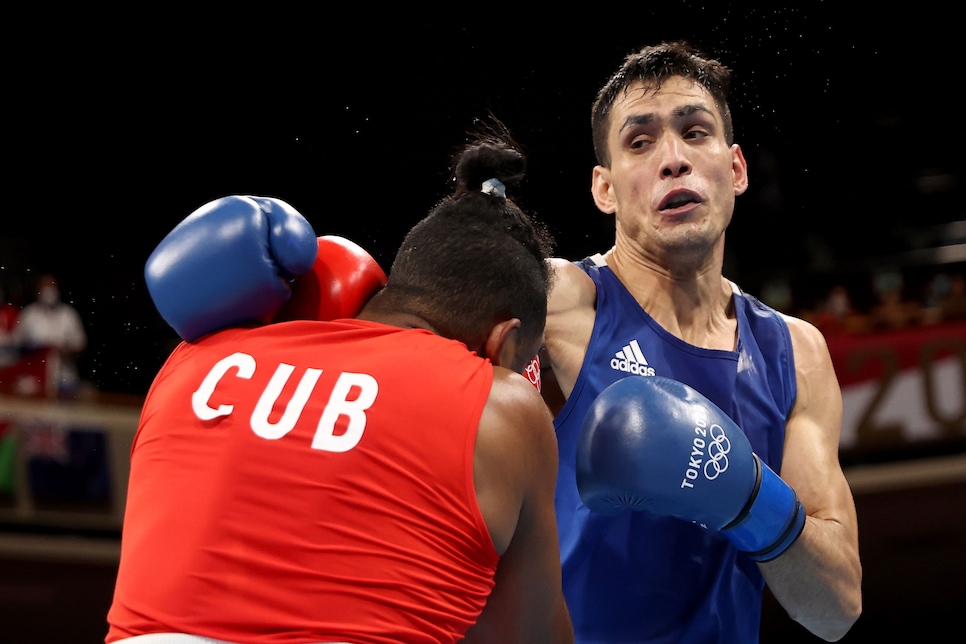 Ortiz is rooming in the Olympic Village with Rogelio Romero (right), a lightheavy weight boxer who is in medal contention.
Buda Mendes
Ortiz told the story of one interaction this week. Romero likes to play loud music each day, and he asked Ortiz about it.
"He's like, Do you like it?ˆ, said Ortiz, knowing there's probably only one answer you give a boxer. "Yes, I love it. Keep playing your music."
Ortiz says that while the COVID precautions in place are evident, they haven't felt onerous or been a problem.
"I think they have done a great job," Ortiz said. "Obviously, we all have to adapt to the world we're living in right now. They have done a great job on still putting everybody together but at the same time putting in enough restrictions where people are safe. They're making everybody wear masks all times. Dining rooms everybody is individual seating with glass cover. I mean I feel safe, I feel great. The gym is … I've been to the gym and it's everybody is wearing masks, enough space, there's a lot of people cleaning everything right after you finish working out. I think they have done a fantastic job."