DP World Tour
Watch this former Ryder Cupper hole two 65-foot birdie putts to end a nearly eight-year victory drought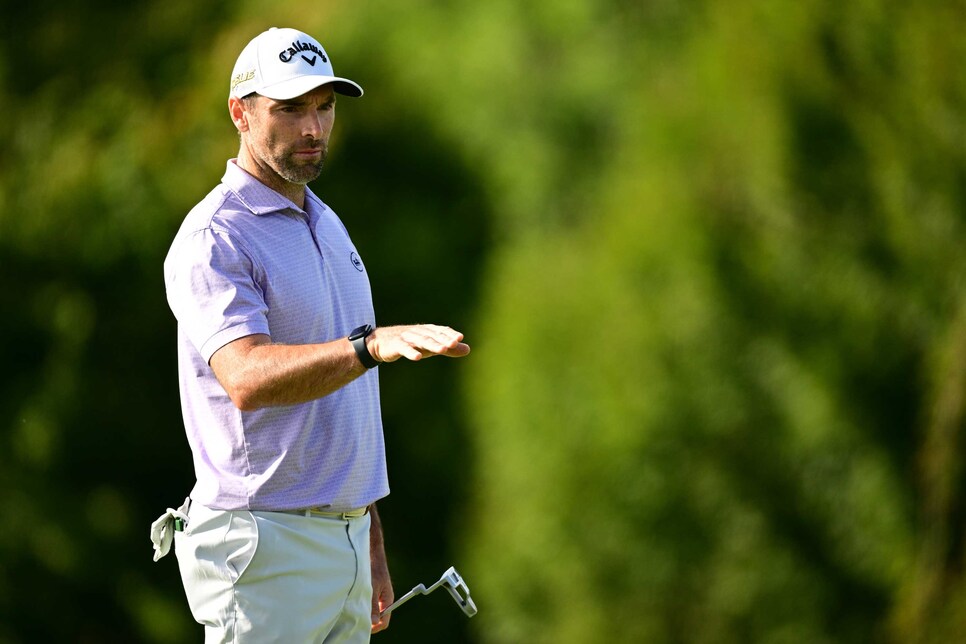 Oliver Wilson claimed his second career DP World Tour title with his victory on Sunday in Denmark.
Stuart Franklin
Oliver Wilson promised himself he wouldn't cry if he pulled out the victory on Sunday in Denmark. But the 41-year-old Englishman was understandably overcome with emotions after hanging on to win the DP World Tour's Made in HimmerLand tournament and ending a nearly eight-year victory drought.
"I was so confident. I knew I could get the job done," Wilson said through tears after posting a four-under 67 to finish at 21-under 263, one shot clear of Scotland's Ewen Ferguson. "Everything I've done to this point to rebuild my game, I knew I could do it. I was so in control. And I was so calm there, I almost enjoyed the last hole."
It wasn't just that he finally grabbed his second DP World Tour title—his first coming at the 2014 Alfred Dunhill Links, but how he did it in the final round. Wilson started the day tied for the lead with Matthew Southgate, Ross McGowan and Francesco Laporta at 17 under, but struggled to keep up by making only one birdie on his first 11 holes. Wilson lamented afterward that he had missed some short makeable putts, but he got pay back on the 13th hole.
Rolling in a 66-footer for birdie, Wilson now got to two under on the day and 19 under total, one off the lead.
Wilson made a far more routine birdie on the 16th hole to tie for the lead, and then found more magic on the par-4 17th.
Seriously, to get one bomb like that to fall in a given round, let alone a week, is fortunate. To get two to fall on the back nine on a Sunday, well that's just fate or destiny.
Wilson now led by one over Ferguson, who charged up the leaderboard with a closing 66, with one hole to play. He then proceeded to split the fairway on the par-4 18th and hit his approach to 20 feet of the hole. A simple two-putt par locked up the title.
Wilson was a college All-American at Augusta State who turned pro in 2003 and played well enough to qualify for the 2008 European Ryder Cup team that lost to the Americans at Valhalla. His game faded, though, and he lost his DP World Tour card in 2011. He was playing on a sponsor's invitation when he won the Dunhill, earning his way back to the tour.
Again, he'd been struggling in recent years, but felt like he was putting in the right work to succeed once more, despite only one top-15 finish in 20 starts.
"From the outside looking in, there's not a lot to shout about," Wilson said, "but there has been a lot of good stuff this year and I just haven't been able to put it all together. I missed chance after chance today and I hit it so good. I just stayed patient, I knew what this course good do, it's tricky".
The victory jumped Wilson to 29th on the DP World Tour year-long ranking, and earned him a spot into next week's BMW PGA Championship.