Equipment
Odyssey O-Works EXO mallets bring interesting shapes and a face that combines two proven technologies for roll and feel
Odyssey's new O-Works EXO mallet putters may catch your eye for their unique multimaterial wireframe-like construction, but it's the face that may have been the bigger accomplishment.
While both involve extensive technical efforts, making a stable mallet putter by using a stable frame and heavier mass moved to the perimeter seems a fairly tangible and measurable performance characteristic. Getting the feel right is a more exacting, nebulous search.
First, the face incorporates the series of stainless steel, hinge-like protrusions that are designed to improve roll. First seen in the O-Works line introduced a year ago, the so-called "microhinges" are designed to flex at impact to enhance initial roll. But added to that feature is an update to the polymer insert that's been the company's most popular and tour-preferred feel. The softer White Hot insert is still used on many Odyssey putters played on tour, and the new O-Works EXO mallets look to incorporate that same soft feel with the roll-enhancing technology of the "microhinge" elements.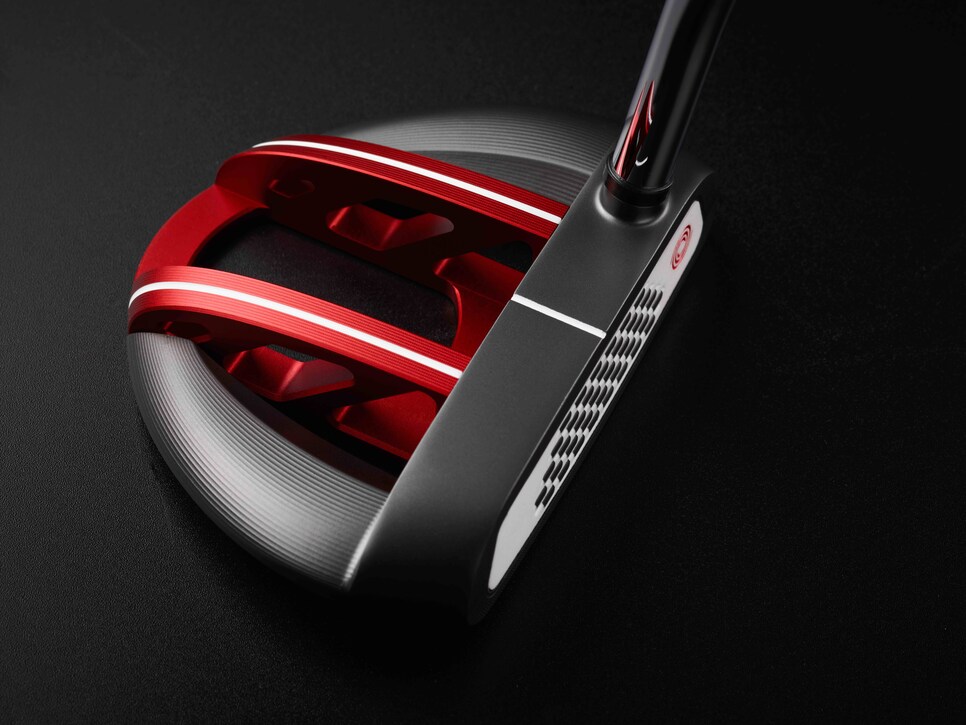 "This may have been the most extensive project we've ever undertaken to capture a specific feel," said Sean Toulon, general manager for Odyssey and senior vice president at Callaway. The technology is being called "White Hot Microhinge."
The O-Works EXO mallets will feature several recognizable styles in wireframe form, including the classic Rossie shape and the No. 7. The full line of O-Works EXO mallets is scheduled to be in stores in May ($300).