The Loop
Nuclear war averted as Vladimir Putin scores five goals in exhibition hockey game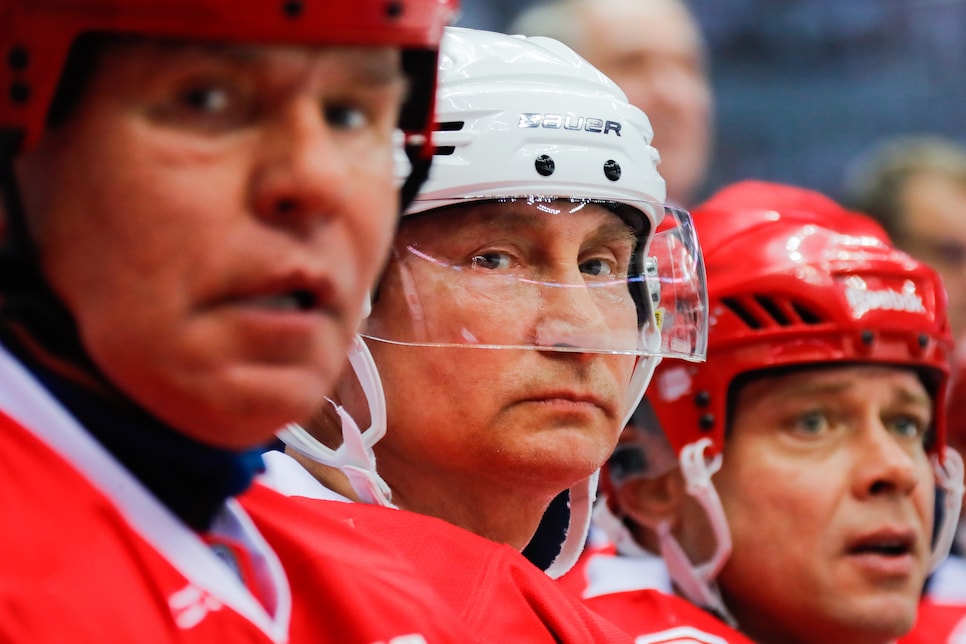 According to reports out of the great and honorable Kremlin on Thursday, Vladimir Putin—president of Russia and sublime hockey maestro—scored five goals in an exhibition hockey game, the most by any sitting president in a single celebrity hockey game this year, according to government officials who have no reason to stretch the truth to its logical breaking point whatsoever.
Playing in Russia's annual "Legends of Hockey" exhibition game (think the NBA All-Star game, minus democracy), the 65-year-old Putin torched his opposition for half of 10 goals as state television beamed every glorious triumph of the Russian spirit straight to the Russian people, who cheered on their beloved talisman completely of their own free will. The 33.33%-of-15-goals tally represents a steady downturn in productivity from the supreme leader, who scored seven goals last year and eight the year before, but thankfully Putin remained in good spirits after the game, even taking time out of his busy schedule to thank the "millions of people" across Russia's resolute, culturally robust empire who "make a choice in favor of a healthy lifestyle."
In other news, a global humanitarian crisis was averted on Thursday when Russian president Vladimir Putin scored five goals in a...