The Joker
Is it still possible for a normal person to like Novak Djokovic?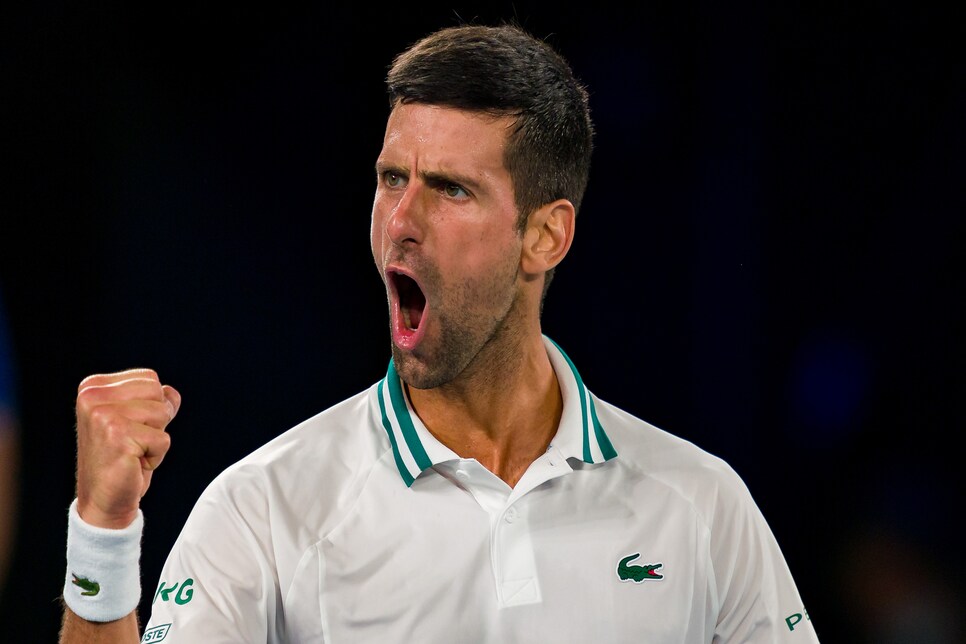 On the likability front, it has been a tough year for Novak Djokovic. His Q score can be found floating in a sewer somewhere in Serbia, and it's nobody's fault but his own. It culminated in the midst of the pandemic, when he decided to organize his own tennis exhibition, was filmed partying in a huge crowd of people, and managed to get himself and everyone else infected with the virus. It was so bad that he got lectured for being irresponsible by—wait for it—Nick Kyrgios:
That incident was the cherry on top of an incredible streak of idiocy best summed up by Ben Rothenberg:
And all of this happened before he managed to get himself tossed from the U.S. Open by hitting a line judge in the throat with a ball struck in anger, and then wrote a tone-deaf letter to the head of Tennis Australia earlier this month asking for fewer COVID-related restrictions on tennis players, which earned another direct volley from Kyrgios, who called him a "tool" this time. The guy just can't seem to learn his lesson on COVID, or take it remotely seriously.
In short: The worst version of the Djoker in the past year reads as anti-vaxxer, COVID denier and accelerator, line judge attacker, and raving pseudoscientist.
He is, however, still extremely good at tennis. He'll play early Sunday morning (American time) for the Australian Open championship against Daniil Medvedev, and if he wins, it will be his 18th total slam—two shy of the number won by Rafa Nadal and Roger Federer. There is at least a decent chance that Djoker ends up as the undisputed GOAT of his sport, and at the very least he's going to be around for a while.
Considering all that, it's incumbent on tennis fans to ask: Is it still possible, somehow, to like this guy? Despite everything?
Now, look...if you're one of those reactionaries who believes that negative press about someone is actually a good thing, who hates journalists, and who holds some of the same beliefs about Djoker in the realm of vaccines or COVID, I'm not talking to you. You like to watch the world burn, so great—keep pulling hard for Novak. Have at it.
In short, there's not an easy answer here. On a personal level, especially in the past year, there's almost too much to forgive. Which forces you to ask a question—do his moments of charisma, coupled with his on-court brilliance, add up to something that can overshadow all the douchiness surrounding him?
I wish I could offer up a more definitive answer, but I have to admit that Djoker still exists in the shadow space for me. I can't help but admire certain aspects of him, and even off the court, when I hear him talk, I catch myself coming close to liking him in odd moments. But the other side of the scale weighs heavily, to the point that I'm rooting for him to lose to Medvedev on Sunday and would be disappointed if he finished his career with more slams than Nadal. So take this lukewarm conclusion and do with it what you will: He's managed to make himself one of the premier asses in sports in 2020 and the start of 2021, and, at least for me, redemption is pretty unlikely. Whether it's possible, even remotely...well, as with a lot of his career endgame, the jury's still out.