Shhhhhhh
Notre Dame senior gets silent treatment after OT winner in one of the best videos you'll see all week
The silent treatment, often used in baseball after a player hits a homer, is normally reserved for rookies. In hockey, a variation of the silent treatment occurs when a team tricks one player (again, usually a rookie) into going out for warm-up skate alone. It's a light form of hazing we can all get a laugh out of.
On the Notre Dame hockey team, however, no one is safe from the silent treatment, seniors included. That would explain why, when senior Graham Slaggert scored an overtime winner to beat North Dakota on Thursday night, he entered a silent locker room afterward.
First, here's Slaggert's goal, which advanced the Fighting Irish to the Elite Eight of the 2022 NCAA Men's Ice Hockey Championship, putting them one win from the Frozen Four:
Slaggert's game-winner, his 12th goal of the season, sets up a matchup with Minnesota State, which is looking to advance to a second straight Frozen Four. For ND, a win would give the program a fifth Frozen Four appearance since 2008. Plenty to celebrate in the locker room, right? First, a prank on Slaggert, which made for the best college sports video you'll see all week, unless Doug Edert hits a game-winner and then takes a bath in Buffalo Wild Wings sauce on Friday night:
Oh yeah, that's the good stuff. The "really guys?" face was an all-timer: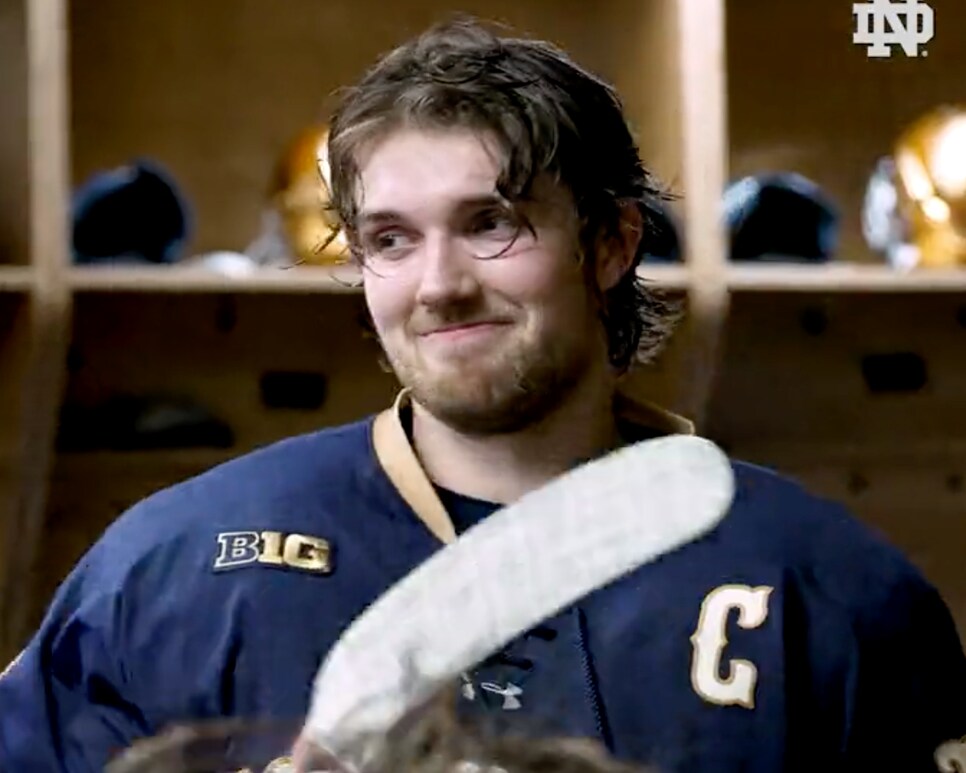 Took it like a champ, at least. Graham Slaggert. What a name, what a goal. Are we about to root for Notre Dame in a sport? No, no, too far.