The Loop
Notah Begay III: Tiger Woods' workouts "drastically different" after surgery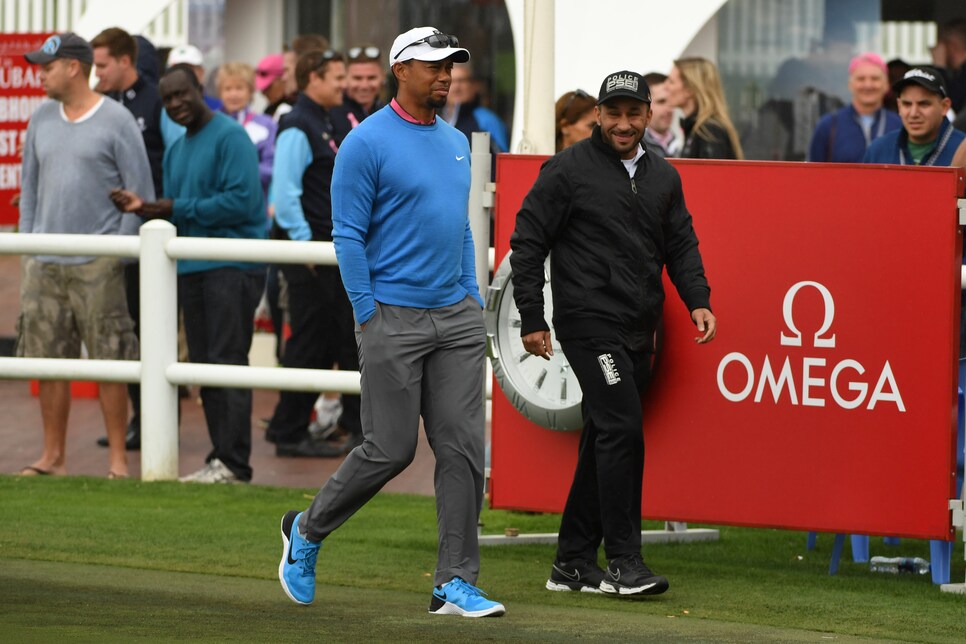 Opinions and theories have run rampant regarding Tiger Woods' WD from the Dubai Desert Classic. A popular stance is that the 16-hour flight did a number on his back. Others believe the 14-time major winner pulled out for precautionary reasons, and some think that this fickle condition is the new normal.
Agent Mark Steinberg told Golf Channel's Rex Hoggard there is "no update" on Tiger's health or his availability for next week's Genesis Open, fueling speculation on Woods' future for another week. However, there is one conjecture we can put to bed.
"I've been there, I've seen it, I've worked out at his house in his home gym, and it's dramatically different," Begay said on Golf Channel. "It's less intense, more focused on stability to certain areas. I don't think there are many athletes that could have come back from something like this, and to be where he's at in this entire process is a positive."
The workout speculation is nothing new to Woods, and has been charged to other players like Rory McIlroy. Whatever past validity those claims warranted, Begay insists the Dubai incident is merely part of Woods' comeback process.
"All of a sudden you have to do a re-evaluation of, 'What am I capable of?'" Begay said. "'What are my thresholds, and what are we going to do to make adjustments moving forward?' And I think that's where we are right now."
Off this week, Woods is scheduled to play at the Genesis Open at Riviera, followed by an appearance at the Honda Classic.