Mortal Kombat
The North Korean military put on the craziest martial arts show ever, which would be cool if, you know, it weren't the North Korean military
On Tuesday, in a statement that evoked a sense of unease across the free world, North Korean supreme leader Kim Jong-un pledged his commitment to amass "invincible military capability" in order to combat what he called "U.S. hostility" in the region. It's not something to take lightly, and we don't want to suggest that it is … BUT it also worth nothing that this is Kim Jong-un we're talking about. He has a well-documented flair for the dramatic. He understands, perhaps better than any other leader on earth, that theatrics are part and parcel with power. Thus when it came time to declare the Democratic People's Republic of Korea "invincible," Kim did so as only he could:
By hosting perhaps the craziest, most unabashedly batsh*t martial arts show you have ever seen.
So, um, wow. Where to begin? You watched all the way to the glass guy right? You gotta watch until the glass guy. Also the fine young gentleman using their arms as nails and actual hammers as hammers? That's pretty wild too. Overall, you can't help but be impressed by the athleticism and commitment of these guys, who are all too happy to get beaten over the head with 2x4s in the name of well, not freedom, but something else but probably equally delusional. In fact, it gets so intense, that even Kim, who just got done declaring the world his oyster like the Bond villain he absolutely is, looks mildly concerned.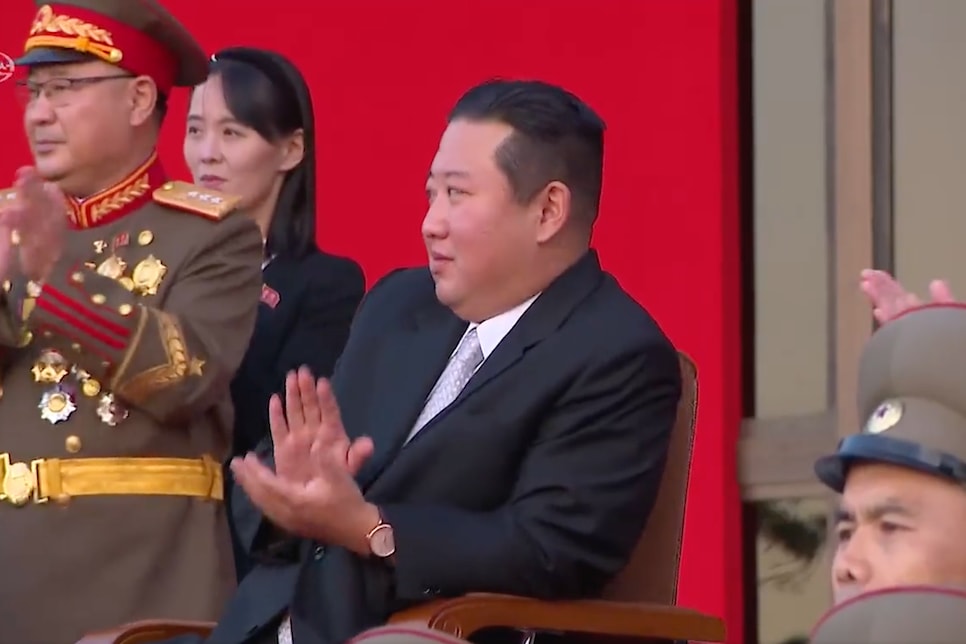 Like bro when I said "invincible," I didn't mean literally.
All kidding aside, it's a bit of a bummer. It would be awesome to see and celebrate this athletic skill on the world stage and not have to worry about it one day kicking down your door. It would be cool to stand beside North Korean athletes some day on some podium and be united in at least one thing. That's just not the way things are shaking out right now. North Korea dropped out of the Tokyo Olympic Games at the last minute due to concerns that even a small number of transmitted COVID-19 cases could overrun their aging medical infrastructure. They refused vaccines and other potential solutions, and have been banned from the 2022 Winter Olympics in Beijing by the IOC as a result.
So unfortunately, this will probably be the last glimpse of North Korean "sport" we'll get to see for a long, long time. Savor it … we guess.