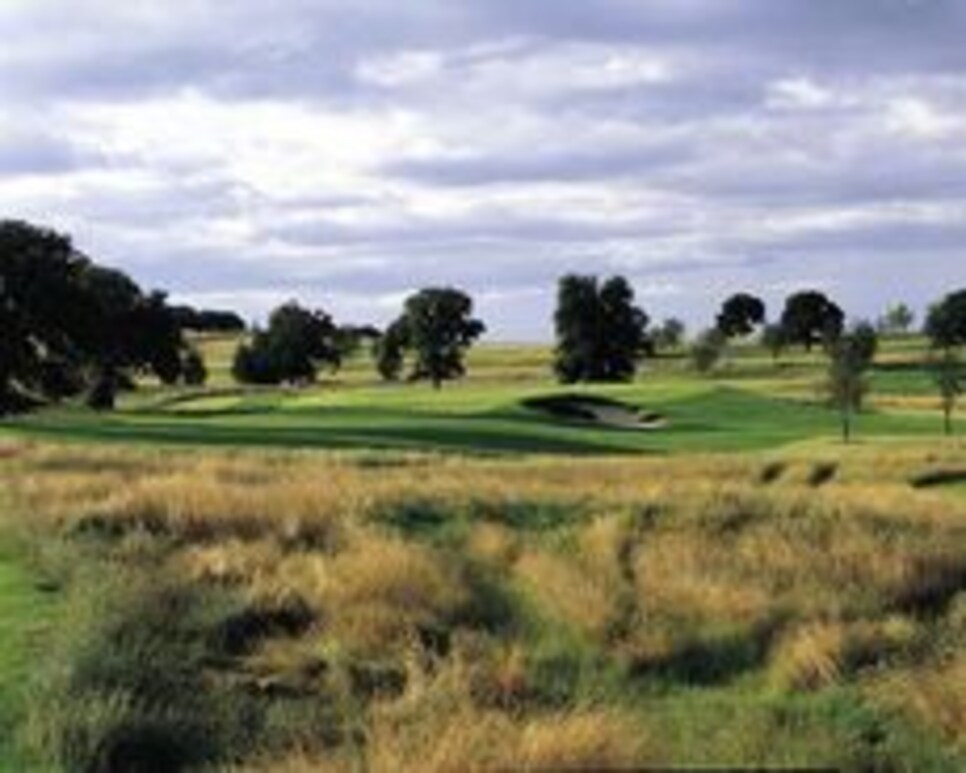 I still haven't made it out to the Vaquero Club, with its Tom Fazio-designed course outside Dallas, but I hear it's everything you expect from a high-end Texas club. (A few years ago, David Owen wrote in Golf Digest about the Vaquero member-guest, where they boiled 500 lobsters -- a lobster-to-golfer ratio of 5-1.)
The Wall Street Journal has a little note on a foursome of athletes with homes in the gated Vaquero community. (Scroll down to the bottom of the page.) As it notes, they are "coping with the luxury real-estate slump in different ways." Drew Bledsoe, the Journal reports, has dropped the price on his 5,500-square-foot home to $1.625 million, which is slightly less than he paid four years ago. New Yankees first baseman Mark Teixeira put his place on the market a year ago and just decided to take it off, as has former hockey player Steve Duchesne. Meawhile, golfer Brian Watts continues to seek a buyer for his home, which went on the market a year ago.
What, you don't remember Brian Watts? He's the guy who lost to Mark O'Meara in a playoff at the 1998 British Open. Asking price for his 1.7-acre property: $5.45 million. Sounds like a decent consolation prize.