News
Norman Xiong, Braden Thornberry give Web.com Tour qualifier two notable reasons to pay attention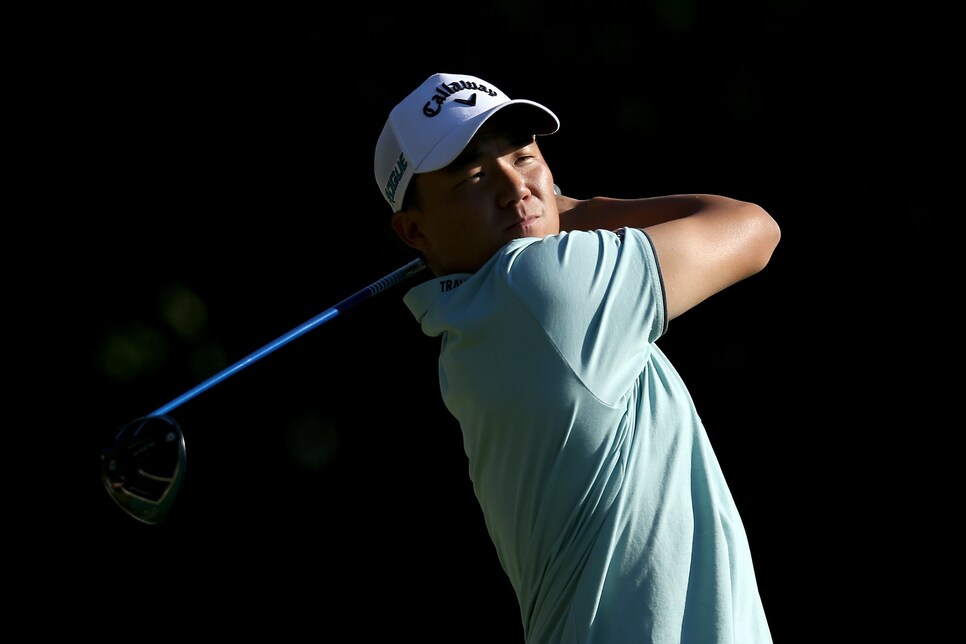 Ordinarily, there is scant reason for anyone other than family and friends and the hardest of hard-core golf fans to pay much attention to the Web.com Tour Qualifying Tournament. But there are at least two strong reasons to do so this year: Norman Xiong and Braden Thornberry, teammates on the U.S. Walker Cup team in 2017.
Two of the most celebrated and accomplished young players in the country, they are in the tournament field that begins on Thursday at Whirlwind Golf Club in Chandler, Ariz.
The winner gains a full Web.com Tour exemption in 2019, while those finishing second through 10th (and ties) are exempt into the first 12 events, and those finishing 11th through 40th and ties will be exempt in the first eight tournaments.
Xiong, who turned 20 a month ago, is the more intriguing of the two. He left high school early to enroll at Oregon in January 2017 and won the Phil Mickelson Award as top freshman in the country. In his first full college season, 2017-'18, he won the Jack Nicklaus Award and the Haskins Award, each recognizing the college player of the year. His college coach, Casey Martin, was hard-pressed to recall a better player at that age before settling on his Stanford teammate Tiger Woods.
Contributing to the intrigue is that Xiong missed the cut in all six PGA Tour events he played last season, five coming after he turned pro in July. He finally made a cut, tying for 26th at the Sanderson Farms Championship in the new season, then missed the cut at the Mayakoba Golf Classic two weeks later. As professional debuts go, it was closer to inauspicious than to Woods, who in his first seven starts as a professional won twice, and tied for third twice.
The hype was earned, but living up to it is another matter. This will an important early test for Xiong.
Thornberry, meanwhile, is hedging his bet by competing in the qualifier as an amateur. If he does not get status, the 2017 NCAA individual champion will return to complete his senior season at Mississippi.
In October, Thornberry was No. 1 in the World Amateur Golf Ranking before Justin Suh of the University of Southern California overtook him. Thornberry is now No. 4 in the ranking.
He already holds the Mississippi record for most victories, 11, and was the 2017 Haskins Award winner. The same year, he finished fourth in his first start in a PGA Tour event at the FedEx St. Jude Classic. He made the cut again at the St. Jude Classic in 2018, tying for 26th, then missed the cut by a stroke at the U.S. Open.