The Loop
Norman, Evert announce their engagement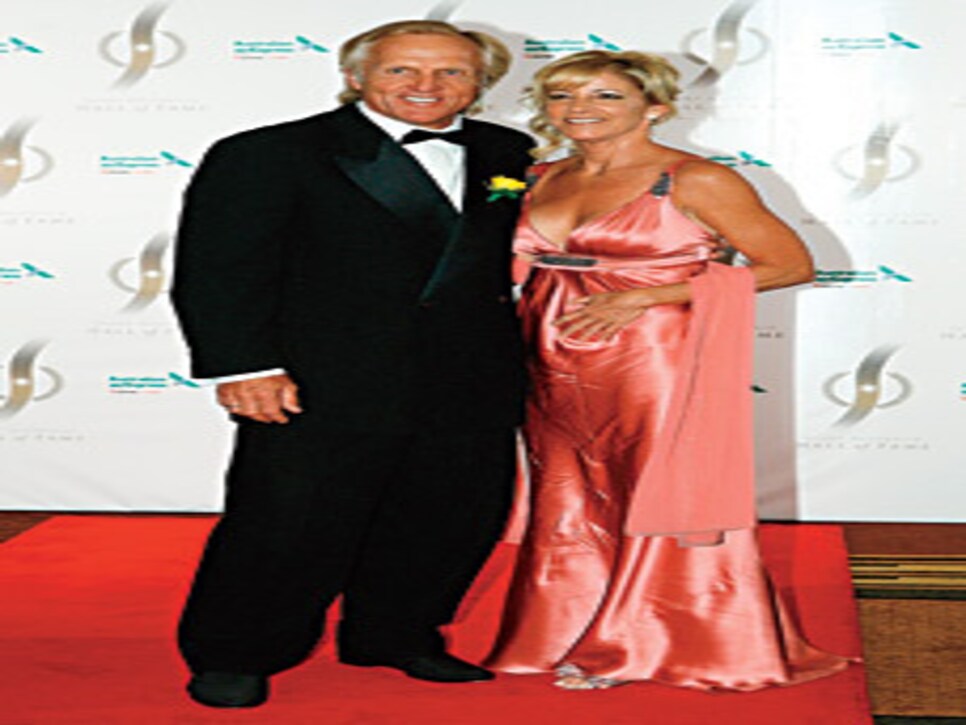 Evert and Norman got engaged Sunday while traveling to South Africa. Evert, 52, who won 18 Grand Slam singles titles, wore a large diamond on her ring finger at a news conference Friday to announce a new tennis center at Pearl Valley Golf Estates, which is hosting the South African Open. Asked about wedding plans, she said, "Well, it is an engagement ring. . . . We don't know when and where we'll be married though."
Norman, 52, declined to add anything extra, leading Evert to joke, "Why don't you say something to them? Gee, you're a big chicken!"
Evert and former husband Andy Mill, a World Cup and Olympic skier from Colorado, divorced last December after 18 years of marriage. Evert was previously married to British tennis player John Lloyd.
In September, Norman reached a multimillion-dollar divorce settlement with his wife of 26 years, Laura Andrassy. The 52-year-old Australian won the British Open in 1986 and 1993.
(Photo: Simon Fergusson/Getty Images)