Equipment
Nikon's Coolshot Pro Stabilized includes lightning-quick, vibration-free measurement with an easy-to-read display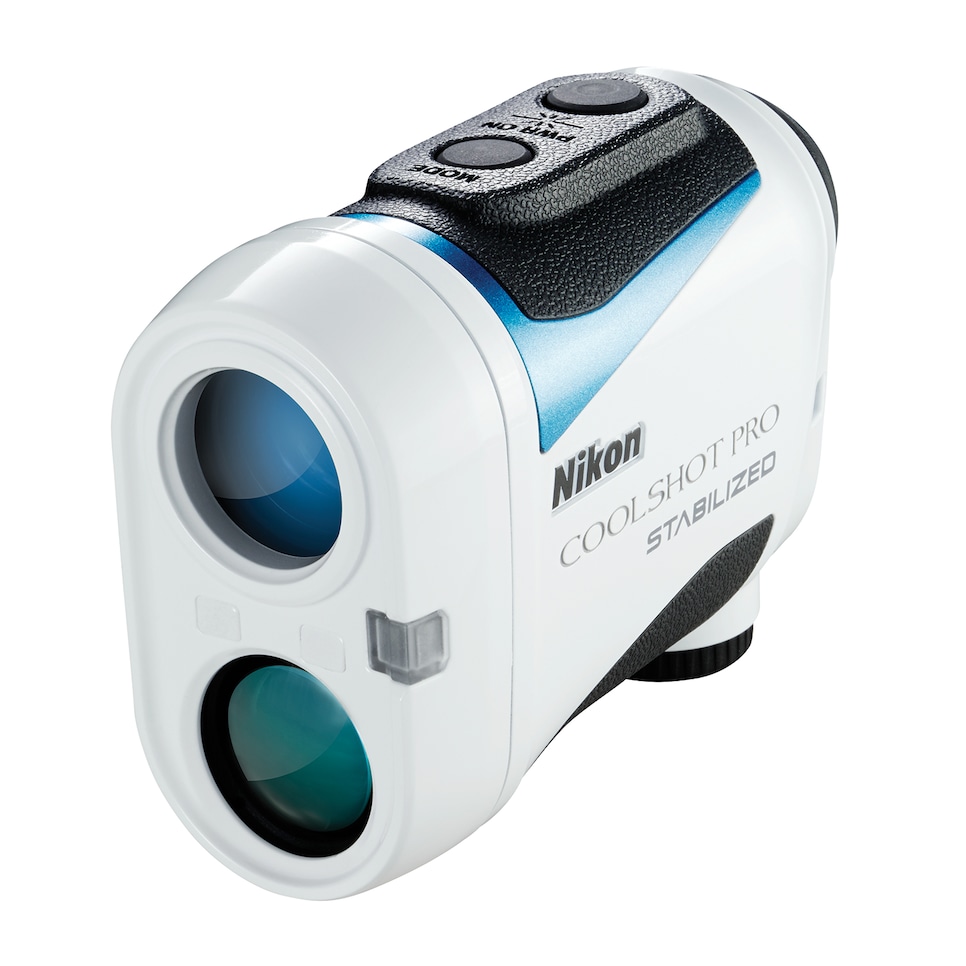 For those in the market for a new rangefinder, most are likely looking for a device with accuracy and ease of use. Nikon attempts to appeal to both of those desires with revamped technology with its Nikon Coolshot Pro Stabilized.
Its latest device ($449) includes what it calls its "Hyper read" technology, which reveals yardages in as quick as 0.3 seconds. Having tried the Coolshot Pro Stabilized, this writer can attest to its speed—it felt like I had barely pressed the top button to shoot the yardage before it was displayed.
The visuals have also been transformed with its new internal OLED display, which includes a brightness-adjustment function to provide easy-to-read numbers in red on top of the target. Locked-in technology informs the user when they've nailed the target without vibrating in your hands. And in fact, the stabilized functioning aims to provide the most accurate yardages while reducing the vibration that comes with shaky hands (all golfers who have experienced adrenaline, or a couple beverages, can appreciate this one).
Slope functionality can be turned off with a simple button to conform with USGA rules for competition, though the incline/decline technology is also provided as a feature in the Nikon Coolshot Pro Stabilized.
The device is available now at the company's website.