Stylish Collab
PXG taps singer-songwriter Nick Jonas in brand's first-ever apparel collaboration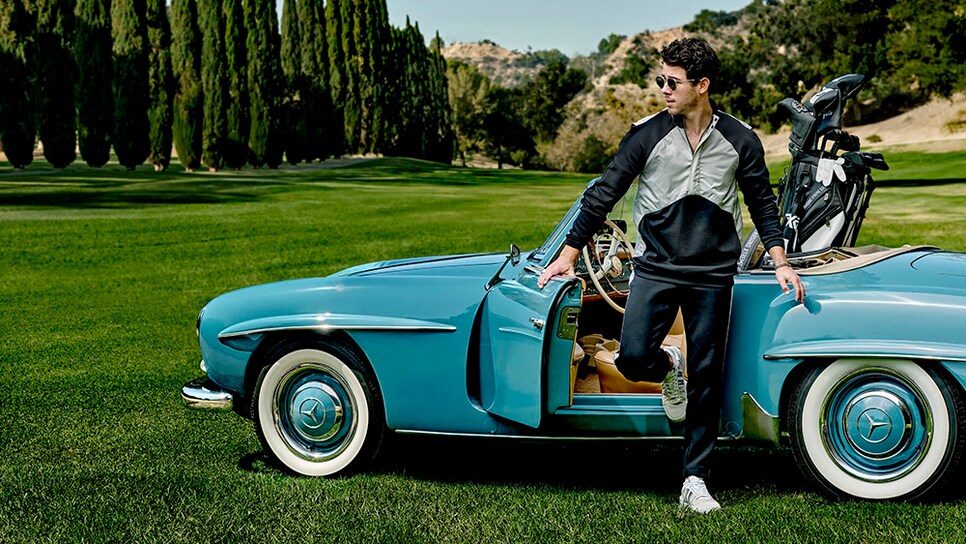 It's a lesser-known fact that the youngest member of the Grammy-nominated Jonas Brothers band—among his many claims to fame as a performer, actor, and entrepreneur—is also a golfing aficionado. But the secret, if it was ever accurate to call it that, is out now. Announced today, Nick Jonas has collaborated with equipment designer and manufacturer PXG for a line of 15 apparel pieces and nine accessories—all limited edition—that blends the sleek iconicism of PXG with the hip, playful edginess of the Jo Bro.
RELATED: 11 items you need to wear on the golf course this fall
To create the line, which includes season-round must-haves of knitted tees, waist packs, and futuristic slides with transparent soles, Jonas worked with Renee Parsons, president and executive creative director of PXG apparel. This is PXG's first apparel collaboration and evidence of the brand's growth on the apparel side.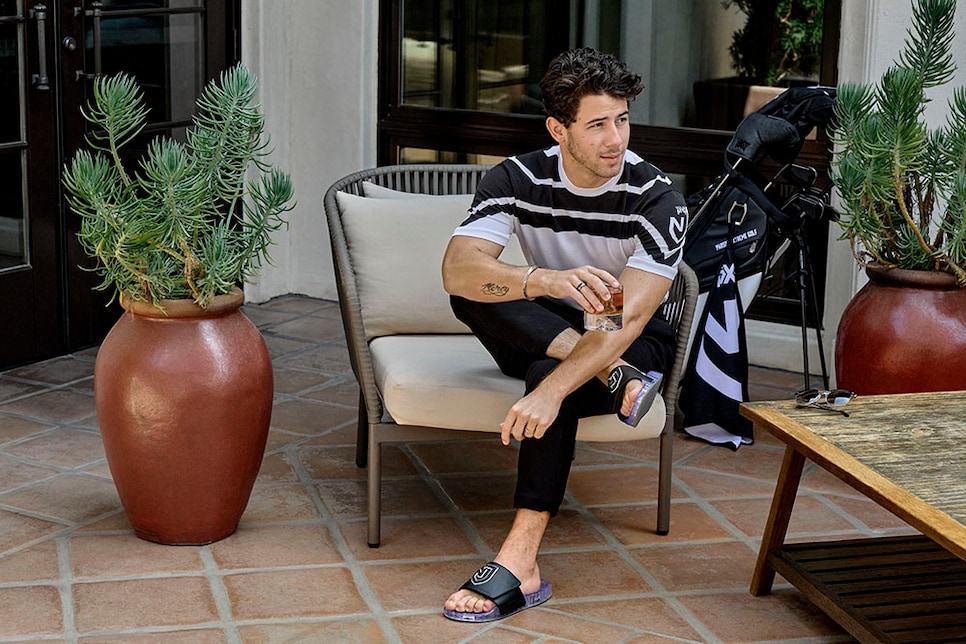 "This collection is a true collaboration between Renee and me, we both share the same passion for golf and fashion, and we wanted this to be apparent in the capsule," Jonas said in a press release. "The group of styles are trend-driven, sporty and technical and have the same unique edge and boldness that I infuse in all my projects."
Some standout pieces include the leather-y "Sportspack" with neon yellow drawstring accents, as well as the collarless, minimalist black "Sweater," which Jonas himself can be seen sporting in the promotional photos creating a sleek all-black outfit with the PXG x NJ Double Pleated Pants and matching Duffle Backpack.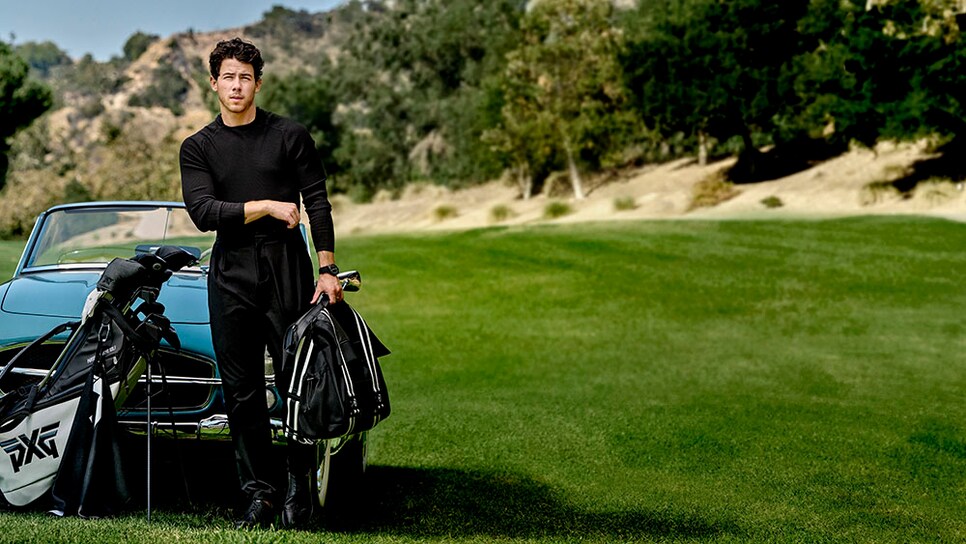 "Just like [my husband and PXG founder] Bob and me, Nick was frustrated with trying to find the fits and performance features that stylish players are looking for," Renee said in a press release. "So, we decided to collaborate to create a collection of golf apparel and accessories that deliver something much needed to the game—true style together with true performance."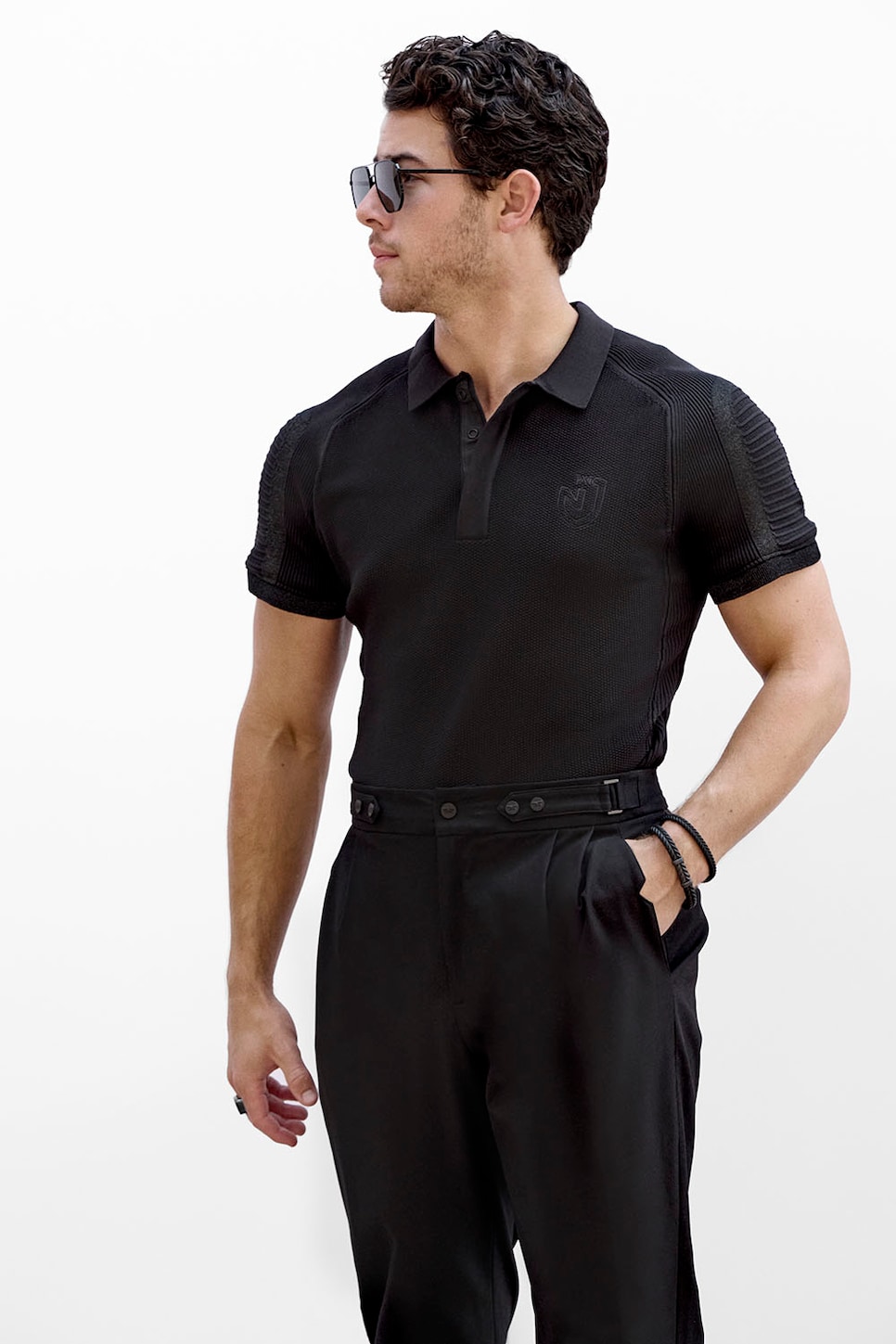 The collection will be available at PXG on Nov. 15. The brand will also host pop-up events in New York City and Los Angeles the week of the launch that will recreate the clubhouse experience of Scottsdale National Golf Course, which shares ownership with PXG.
And because a sartorial article about Nick Jonas could not be complete without a song reference or two, it's safe to say these "Cool" looks will leave everyone in your foursome "Jealous."