News
Nick Faldo on winning six majors, working remotely, and his epic sweater collection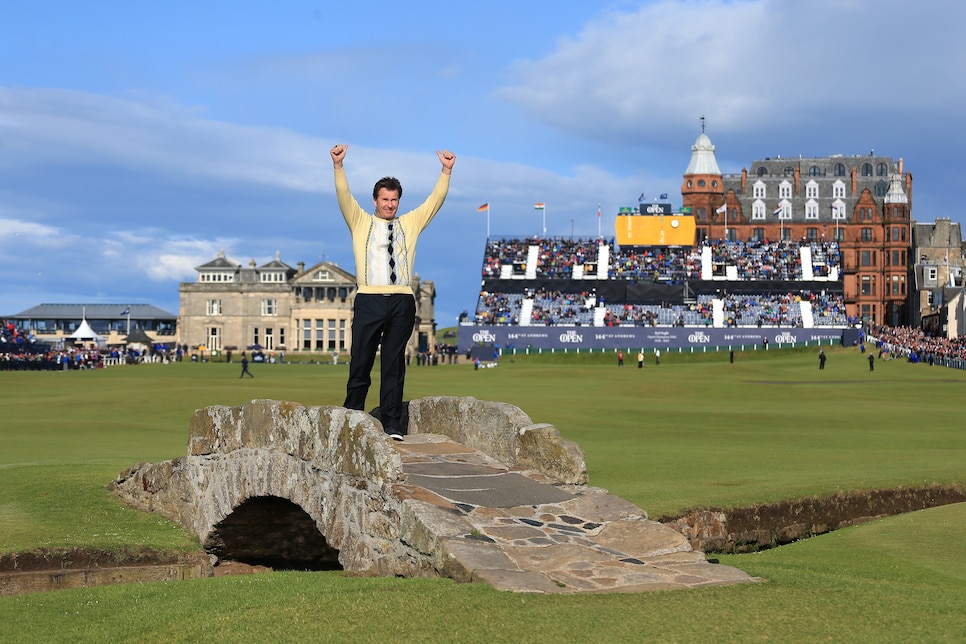 Nick Faldo's golf career as a both a player and broadcaster has taken him all over the world. For now, though, he's remained a key cog in the sport's television coverage despite staying put in Orlando. Not that fans have been able to notice.
The 14-year-plus chemistry developed between the CBS lead golf analyst and booth partner Jim Nantz is so strong that it's been impossible for viewers to tell that Faldo has been working remotely. Except when the six-time major champ has joked about it—like during Sunday's coverage of the RBC Heritage when Nantz was by himself as storms caused a delay in play. Not being on the road can have its advantages.
Faldo joined this week's Golf Digest Podcast to discuss his new work arrangements and how he's been keeping busy by hosting a pair of new shows for CBS Sports Network and a new partnership involving a pair of SQAIRZ shoes. Faldo also offered his thoughts on Bryson DeChambeau, his legendary career, and his just as legendary sweater collection.
Plus, Sam Weinman and Daniel Rapaport join me to talk about Webb Simpson's latest Father's Day victory, an uplifting comeback story on the Korn Ferry Tour, and an incredible act of generosity by an LPGA star. Please have a listen: