The Loop
Niall Horan calls himself 'a bit of an anorak' when it comes to golf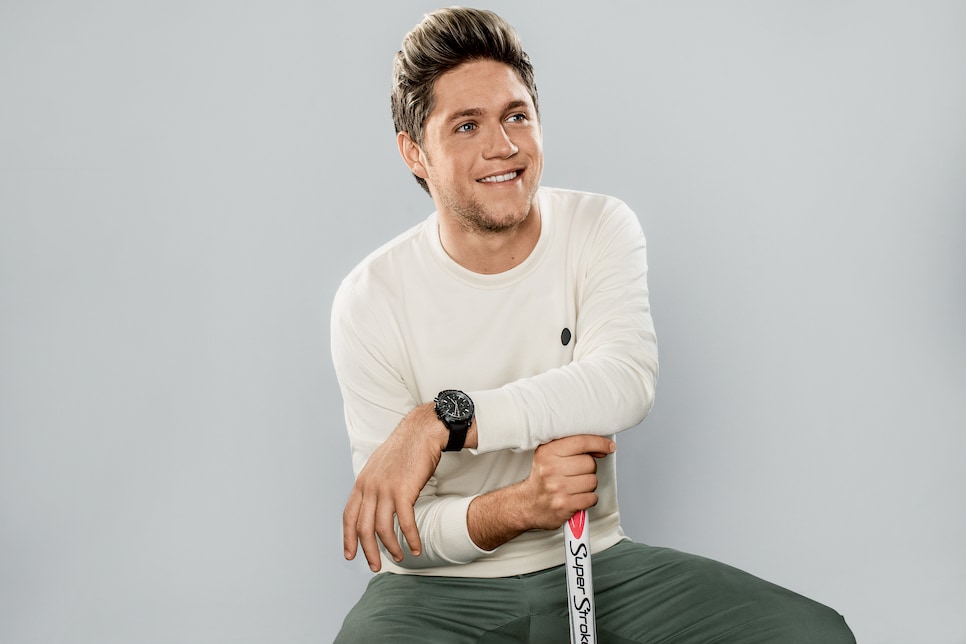 Niall Horan's golf jones has been pretty well documented (and disdained by teen girls, who would prefer the pop star spend more time in the studio and on stage), but here's how he explains it.
Presumably by anorak he did not mean a hooded waterproof jacket, but the British slang word that the Oxford Dictionaries defines as "a studious or obsessive person with unfashionable and largely solitary interests."
"I'm obsessed with it, to be honest," Horan said. "I watch an awful lot of golf on the TV, too, and I love all the stats and when they break down the swings. I can tell you who's top in greens in regulation, driving distance and stuff like that. I find it all very interesting.
"I've got into it more over the past four or five years and appreciate it more. When I was on the road with One Direction it allowed me to escape the hotel for a few hours and relax. Harry [Styles] and I used to play a fair bit."
Horan has attended the Masters and the Ryder Cup and counts Rory McIlroy and Justin Rose as friends. The latter he considers a golf mentor, too.
"I send videos to Justin Rose and then he gives me little tips every now and then," he said in an interview with the BBC. "He won the Olympics, so he knows a thing or two about it."
As for the quality of his game, Horan said that, "I'm off nine now and can hit it fairly well off the tee…I'm playing well at the moment and that's all down to ripping my swing apart and starting all over again a couple of years ago. It's definitely changed my golf and it's all technique and understanding."