The Loop
NFL kicker makes game-winning field goal, shoots 67, and gets challenged by David Duval. Sort of
Josh Scobee is one of the NFL's best kickers and he's also one of the best pro-athlete golfers around. So we weren't too surprised when he tweeted Tuesday afternoon that he had just shot a 67 at Deerwood Country Club in Jacksonville, Fla.
Still, a 67 during the season? Just two days after kicking the game-winning field goal -- a 43-yarder with 28 seconds left -- to beat the New York Giants and give the Jaguars a rare win? That's impressive.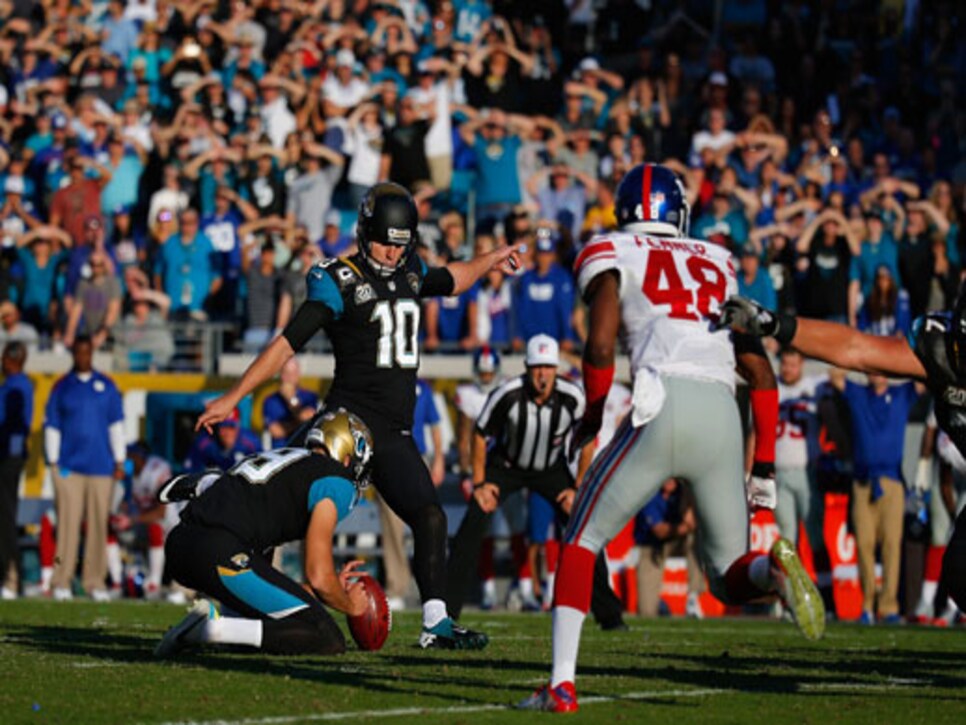 But there's more to the story. David Duval responded to Scobee by saying "Nice round," and Scobee answered, "Thank you! You ever get back to Jax? We should tee it up." To which Duval replied:
Again, that's David Duval, the former World No. 1. Asking for strokes -- and yardage -- from an NFL kicker.
Of course, Duval, a Jacksonville native and Jaguars fan who is now ranked outside the top 1,000, was probably kidding. Probably.
For a kicker, Josh Scobee is a pretty intimidating force these days.