The Loop
Next Day Delivery For Funk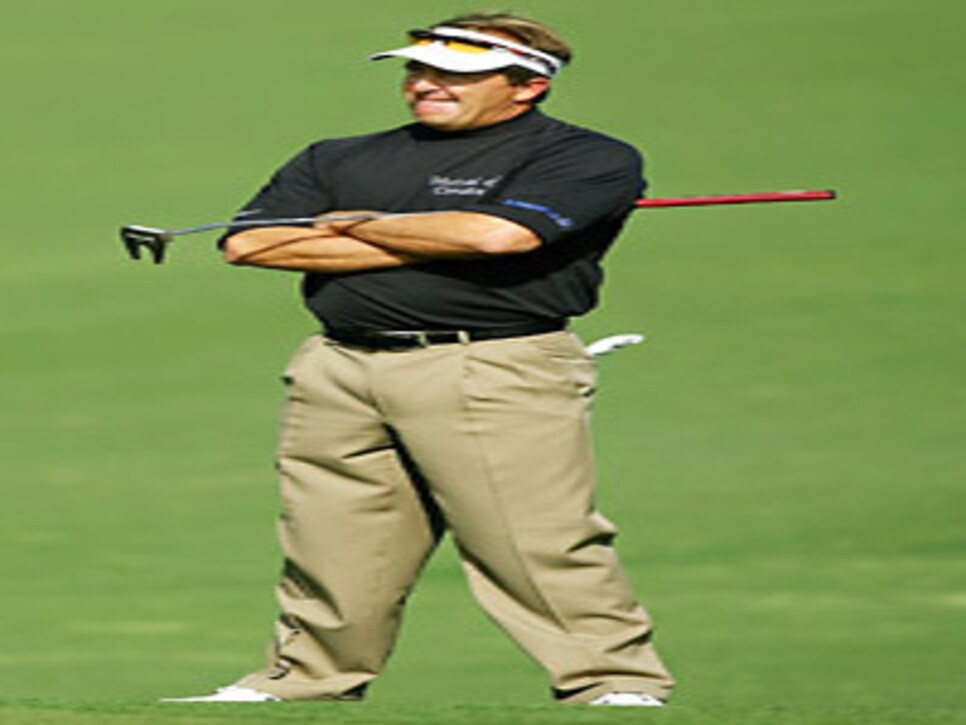 SUNRIVER, Ore. -- Many of the players at the Jeld-Wen Tradition were headed for Seattle Sunday night for the next Champions Tour event, the Boeing Championship. Not Fred Funk. After his 11th-place finish at the Tradition, the 51-year-old was bound for New York and The Barclays, the first leg of the FedEx Cup playoffs on the PGA Tour.
"It's great that I'm in it, but it's been a frustrating year with my [bad] back and all," said Funk. "I had a great start [with a win on the senior and regular tours], but haven't done much since."
Funk enters the FedEx playoffs in 73rd position. "I'm in the first two events for sure. My goal is to make it to all four, but at least to the third one in Chicago." Funk expressed little surprise that Tiger Woods is skipping the first playoff event. "Any tournament, you want him in the field," Funk said, "but we also understand the problem with the concept is asking these guys to play an awful lot of weeks in a row. Tiger gears up stronger mentally and physically than anybody else. He just doesn't like playing that many weeks in a row. He's sticking to his guns and sticking to his schedule."
Funk is cautiously optimistic about what the playoffs will bring, in terms of fan interest. "We're trying to create something that creates excitement," he said. "If it works, great. If not, then we'll probably have to re-tweak. We're still going up against football."
Regardless of how Funk fares in the coming month, he still is in decent shape to qualify for the Champions Tour's season-ending event for the top-30 money winners, the Charles Schwab Cup Championship in late October. He left central Oregon 28th in earnings even though he has played only five times this year while playing a full PGA Tour schedule in hopes of making the U.S. Presidents Cup team, a goal that didn't pan out.
(Photo: Harry How/Getty Images)