News & Tours
A mini-tour controversy ends with a feel-good moment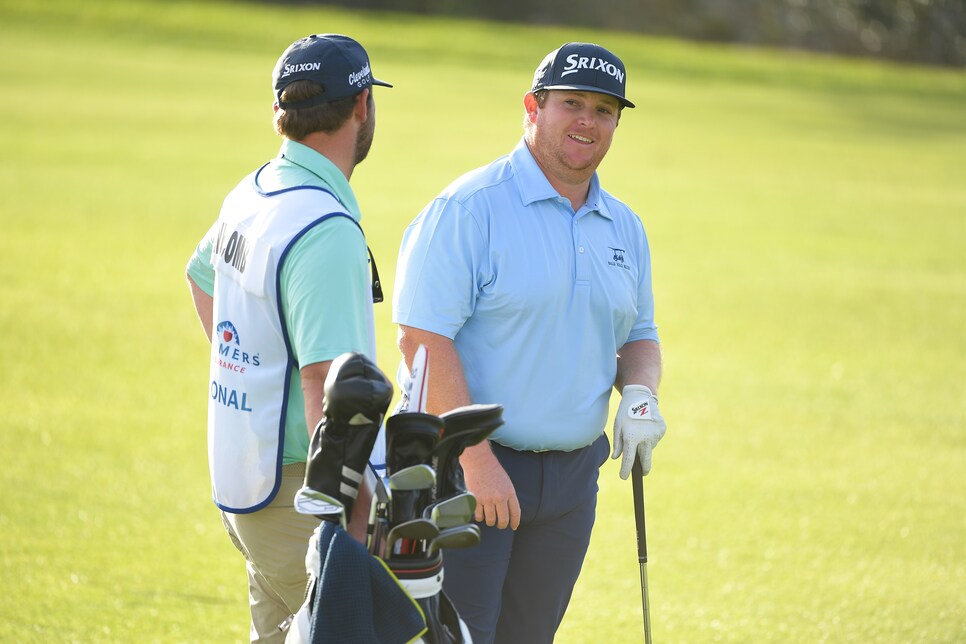 Last Sunday provided the first national televised spotlight for the Advocates Pro Golf Association Tour, a group that provides and fosters a competitive environment for minorities, with an APGA event held at Torrey Pines the day after the completion of the Farmers Insurance Open. Welcomed and warranted as the stage was, the performance ended on a note that confused some fans: While the APGA's goal is to bring diversity to the game, about 15 percent of its members are white, and one of those players, Patrick Newcomb, left Torrey as the tournament victor after defeating Tim O'Neal (who is black) by one shot.
Newcomb earned his spot in the APGA event by finishing fourth on the tour's money list in 2021. He won the tournament on his own merit and his presence underlines the APGA's desire to be a springboard no matter one's color. Still, through no fault of his own, the optics of Newcomb's victory—which earned him an exemption into the Korn Ferry Tour's Simmons Bank Open—caused a minor backlash. But the controversy has ended in a feel-good moment.
On Wednesday the APGA announced that Newcomb has given his exemption into the Simmons Bank Open to O'Neal.
"Patrick's decision to pass along this exemption to his friend, Tim, is a perfect example of the inclusivity and togetherness that best represents what the APGA Tour stands for," said Ken Bentley, CEO of the APGA Tour.
O'Neal, 49, is viewed as the APGA's unofficial statesman. He's played in over 200 events on the Korn Ferry and Latino America circuits and has made eight starts on the PGA Tour. Last year he told Golf Digest he believes his career could have been different had an ecosystem like the APGA existed when he started.
"I got a few opportunities, but mostly did it alone," O'Neal said. "I never want anyone to wonder 'What if?'"
"Tim has been a tremendous player on our tour since its inception and has been an incredible role model to the younger generation on our tour today," Bentley said on Wednesday. "He proved on Sunday at Torrey Pines that he still has the game to compete on PGA Tour level courses and it is exciting to see him get the opportunity."
Newcomb, 31, is not leaving empty handed. Along with winning a $30,000 check from his win, he has eight guaranteed starts on the Korn Ferry Tour this season thanks to finishing T-11 at the Q School Finals. He has made two appearances thus far, finishing T-45 in the Great Exuma Classic at Sandals Emerald Bay and T-40 at the Great Abaco Classic at The Abaco Club.