The Loop
New York Yankees stud SMASHES homer over scoreboard in Spring Training game
As exciting as it is that Spring Training is here and baseball season is within reach, it's a reminder that none of these games matter until Opening Day. This next month is going to be especially hard for New York Yankee fans, who are already screaming "28 RINGS" from the mountaintop at the mere sight of Giancarlo Stanton and Aaron Judge side by side. And, I mean, how can you not ...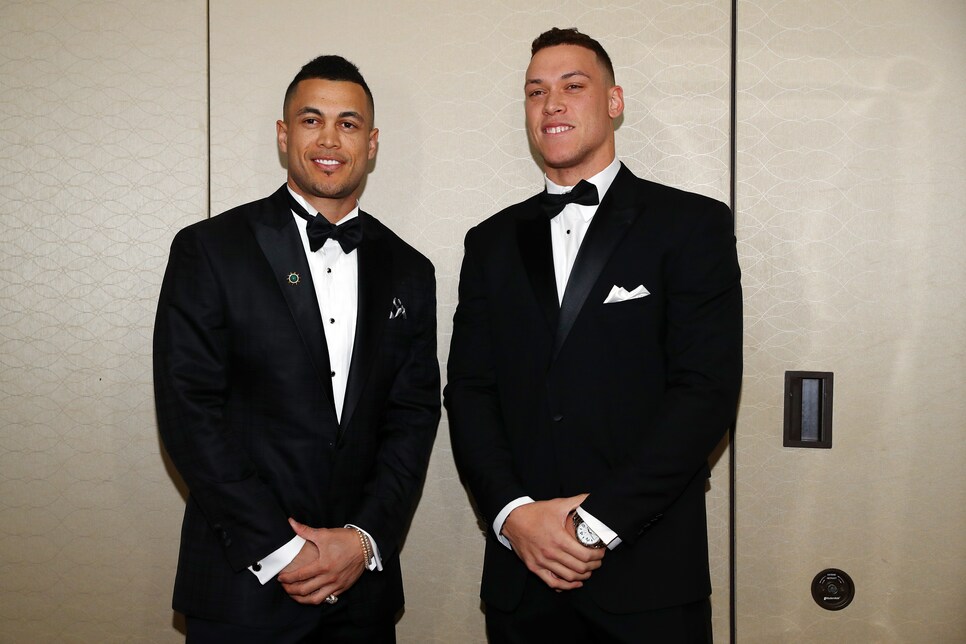 But, before Wednesday, they hadn't even batted in the same lineup together. That changed when the lineup card came out ahead of their Grapefruit league matchup with the Detroit Tigers:
Oh baby, what time is Game 1 of the World Series in the Bronx!?? Only question is if Tanaka or Severino gets the start.
Ok, Ok, pump the brakes. Naturally, Judge struck out in his first at-bat, while Stanton followed with a single, putting the creation of their Monument Park plaques on hold for the time being. After Stanton, Yankees catcher Gary Sanchez stepped to the plate and OH MY GOODNESS THIS TEAM IS GOING 162-0:
Hyperbole aside, that is absolutely SMASHED over the scoreboard in left. You hear that crack of the bat? Talk about a STUD! With all the hoopla surrounding Judge and Stanton, it's easy to forget about Sanchez, who has only hit 53 homers in 177 games in the big leagues. Don't be surprised if he hits more than Stanton and Judge this season ... combined (half-kidding).