Saucy
Jets CB Sauce Gardner rocks cheesehead after Lambeau upset, infuriates Packers, J-E-T-S!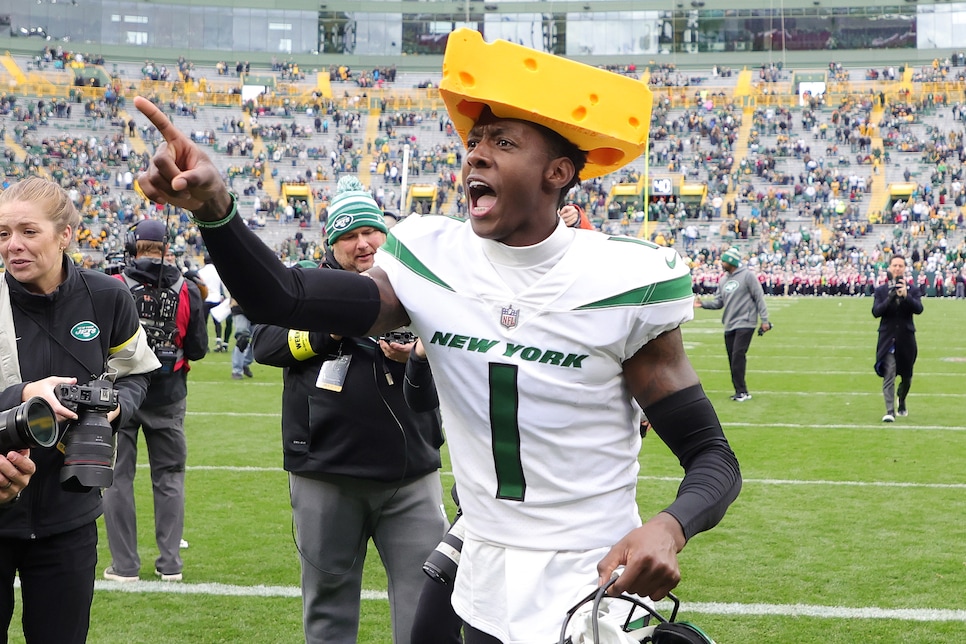 The New York Jets went into Lambeau Field yesterday and beat the Green Bay Packers 27-10. I had to write that out because I still don't believe it.
A dominant defensive performance with some stellar offensive glimpses had Jetropolitans losing their collective sh*t and acting like they won the Super Bowl. And you know what, let us have this.
The team is fun for the first time in forever and their players are a bunch of lovable buffoons, in all the best ways.
First, we had the Johnny Ice Cream Rallying Cry. Roll the tape!
And now we have the Cheesehead Chaos.
It's not just that the Jets are 4-2 (4-2!!!) but that they're talking trash and backing it up. The team is young, cocky and just dumb enough to not know that they're playing for a cursed franchise.
They went into enemy territory, embarrassed Aaron Rodgers and made everyone in the league aware of their presence.
You know that Chad Pennington is looking down from above—he's not dead, just on a plane—and smiling. This is a team of destiny, and if not, at least we're going to have a good time while it lasts.