Equipment
New Titleist TSi drivers debut on USGA conforming list, PGA and European tours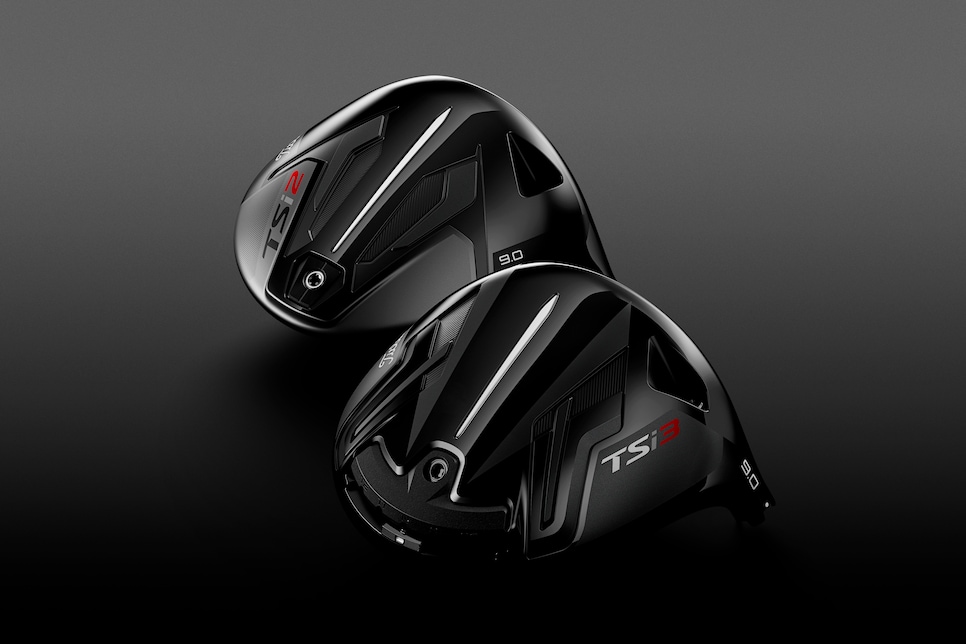 Titleist is giving two new drivers a test run on the PGA Tour and European Tour this week, and images are cropping up in the usual places, including the USGA's list of conforming clubs.
On the list are two new models, the TSi2 and TSi3, seemingly the follow-ups to the TS drivers introduced on tour a little more than two years ago, and the company's most successful new driver family in a number of years. According to the company, the TS drivers were the most played drivers on the PGA Tour for the last two seasons. The TSi models on the conforming list also include left-handed versions.
As is traditional with Titleist's new driver launches, the company debuts the clubs on tour some time before launching them at retail, and according to a company press release, "Gathering feedback from the game's best players throughout the R&D process and then earning their final validation are critical elements" in the process of bringing new clubs to the market. The TSi drivers will be on the range at the Silverado Resort in California for the Safeway Open on the PGA Tour and the Dom Pedro Victoria Golf Course in the Algarve for the Portugal Masters on the European Tour.
While there are limited specifics on the new models, images both on the USGA conforming list and supplied by the company appear to show a similar breakdown between the TSi2 and TSi3 as was seen with the TS2 and TS3 models, with a distinctive change in the TSi3 compared to the TS3. Like the TS2, the TSi2 appears to be a more oversized model with a longer front to back measurement than the TSi3. There's also a rear weight chip that could drive the center of gravity deeper within the body for increased stability.
The TSi3, like the TS3, appears to offer an adjustable weight feature. Unlike past models, which used a weighted cylinder that could be positioned within the sole, the new TSi3 uses what looks to be a weight chip that can slide to multiple locations in a track in the rear perimeter. Five specific locations are marked on the track, which seems to be centered in the perimeter with a neutral position and two each on the toe and heel side.
Both models also appear to feature a hosel that could be similar to the 16-way adjustable hosels that have been standard on Titleist drivers since the 910 models introduced a decade ago.
There is no announced release date for the TSi2 and TSi3 drivers, but David Maher, CEO for Titleist-parent Acushnet, spoke about new metalwoods on the company's second quarter earnings call in August. "We have finalized design plans for new Titleist drivers and fairway metals, which we now intend to launch in mid-November," he said.