Equipment
New Titleist 818 hybrids offer forgiveness, launch and shotmaking options, more so than just distance—and that's a good thing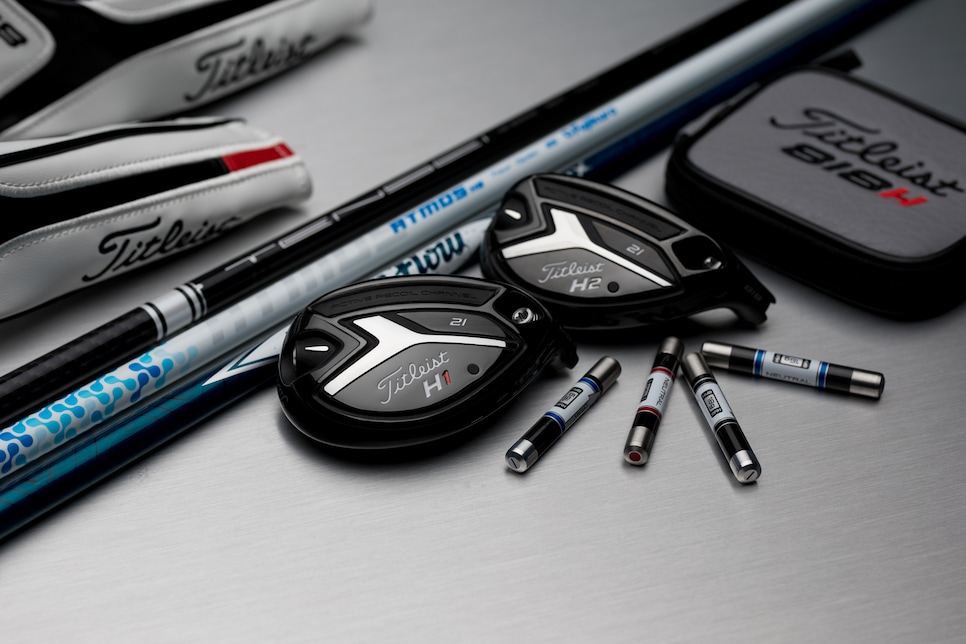 The new Titleist 818 hybrids are a reminder that distance cannot be an amorphous goal when you're talking about clubs used primarily to hit targets. Rather, these clubs are best when distance is specific and functionality is paramount.
The upgrade from the Titleist 816 hybrids of two years ago, the Titleist 818 again comes in two versions (H1 and H2), each designed to fit different swing types and each improved in ballspeed and forgiveness. The significant improvement is a deeper center of gravity in both models, aimed at improving moment of inertia or off-center hit performance. In the case of the sleeker, further streamlined H2, there's also a higher launch through a CG location that's also lower than in the 816.
"The product of that deeper CG is that you'll see we have higher inertia in these heads, seven percent (H1) and 13 percent higher (H2)," said Stephanie Luttrell, Titleist's director of metalwoods R&D. "That's despite these heads being smaller in shape than where we were in 816.
"We have slightly more ballspeed, but for us with 818, it wasn't necessarily about making these hybrids fly considerably further. It was more about how do we deliver more of a playable trajectory and more consistent shot patterns."
The deeper CG provides better distance consistency across the face, but there's also a thin Carpenter 455 high-strength steel face insert for improved rebound.
Of course, the more noticeable distance enhancement on the 818 hybrids comes with the revised flexing channel in the sole, known as "Active Recoil Channel 2.0." Similar to the one seen on last year's Titleist 917 fairway woods, the channel is cut open into the head and then covered by a slightly U-shaped elastomer strip designed to allow that opening to flex as if the cover wasn't there.
Luttrell explained that with the 818 hybrids the more flexible channel presented a unique challenge. The extra flexibility adds speed but also reduces spin, which is not ideal for improving shot-stopping control, she said.
"The aspect of bringing that CG further back allowed us to neutralize that spin reduction," she said. "So we traded that low spin for higher inertia and more consistency in the head. But we still did gain added speed."
Building on the theme that hybrids need to have specific target-attacking functionality, the 818 hybrids feature several elements that aim to optimize a player's trajectory needs. Those include greater differences in the two models, as well as an adjustable CG weight cylinder (known as "SureFit CG") that provides heel- or toe-sided bias. The SureFit CG weights come in five options (10, 12, 14, 16 and 18 grams), with 14 as the standard offering.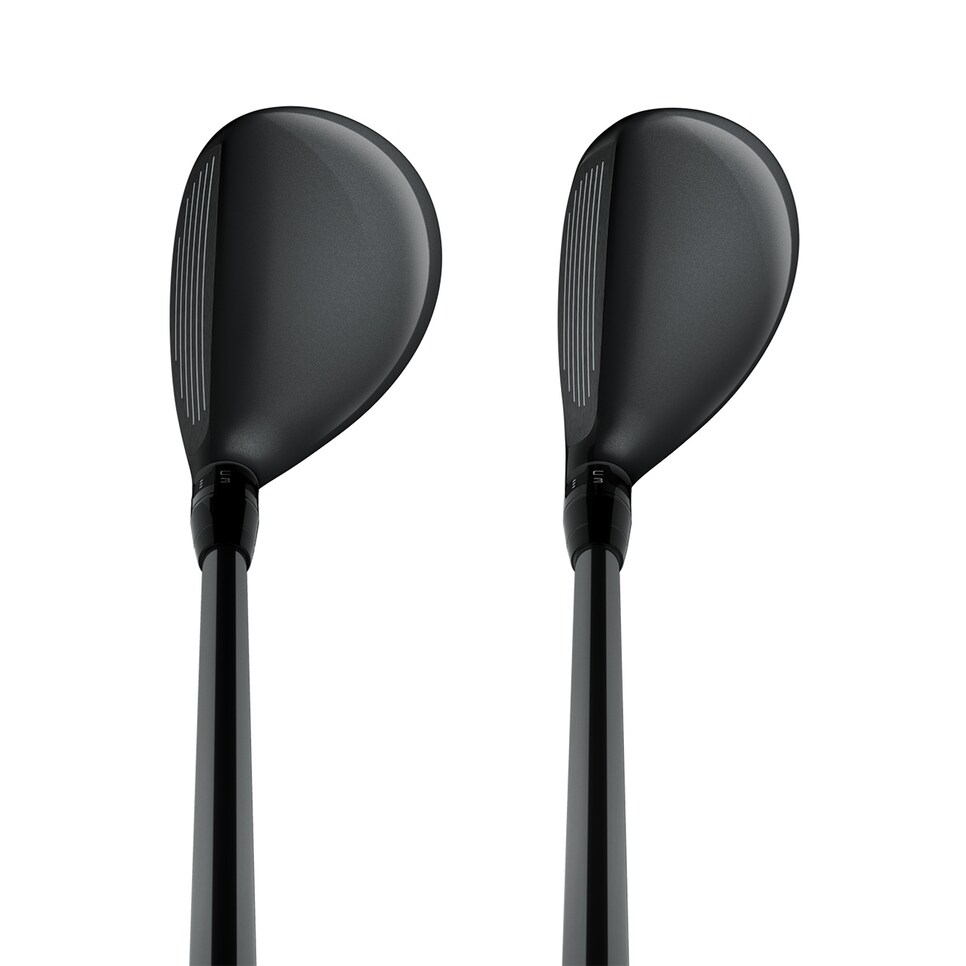 The H1 (left) is the larger profile of the two hybrids and is designed to work better for players who hit their hybrids more like fairway woods with a shallower angle of attack. The more compact H2, the preferred model played by Titleist staff players who have made Titleist the No. 1-played hybrid on tour, is for players who hit hybrids more like irons with a descending blow.
"I like to say it's for those that are able to trap and stay on top of the golf ball at impact," Luttrell said. "That's why so many of our PGA Tour players are gravitating to the H2 model. This shape has definitely been driven from their feedback."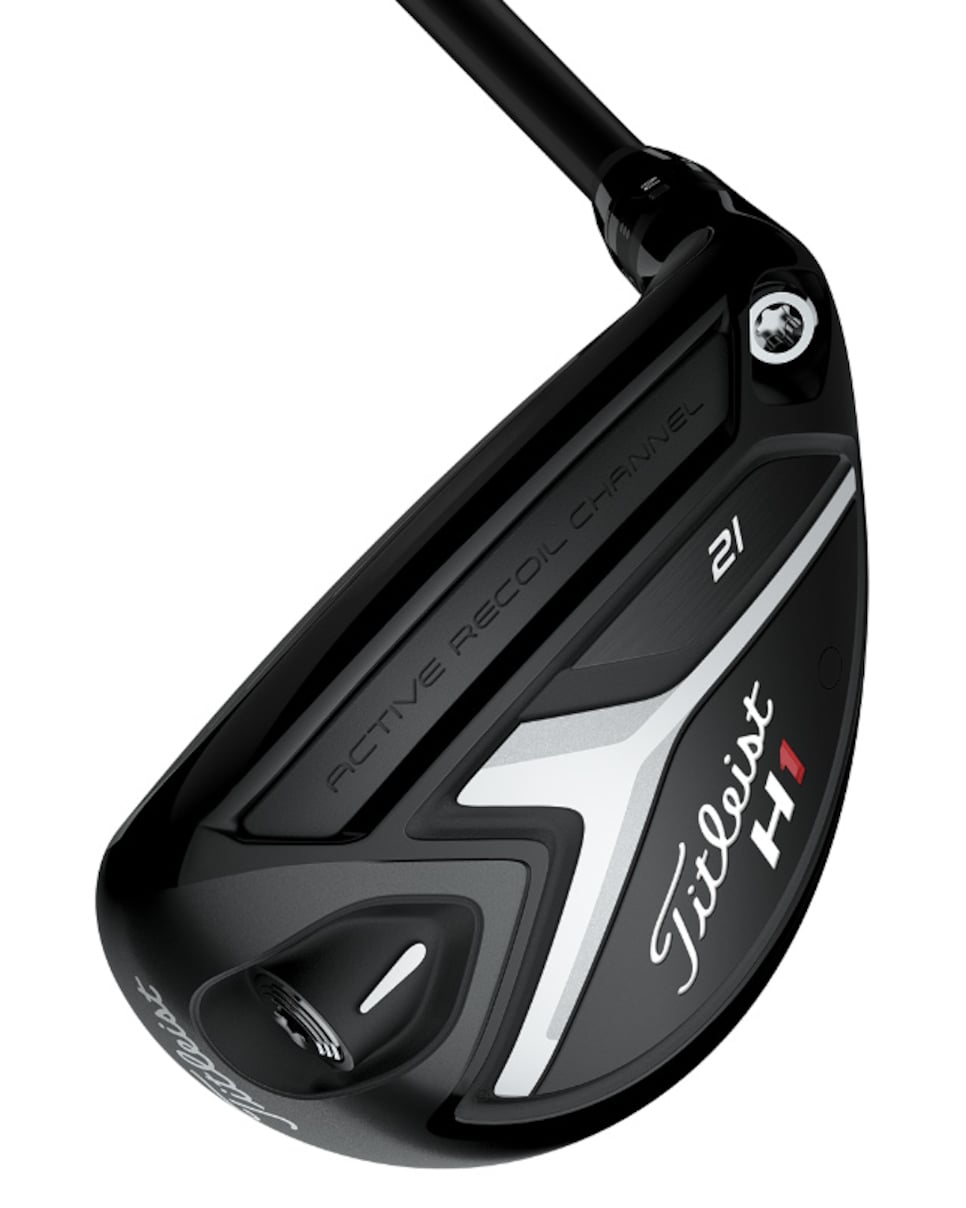 Each model also features Titleist's 16-way adjustable hosel for loft and lie (adjusts loft and lie by plus-two to minus-one degree in one-degree increments), but Luttrell emphasized that these adjustments are not primarily about changing ballflight left or right.
"Because these clubs are being hit off the ground, turf interaction is very key in terms of getting impact strike appropriate," she said. "So instead of using lie angle to influence directional bias, we're able to independently change the lie angle and used the SureFit CG to affect that sidespin and give dispersion control."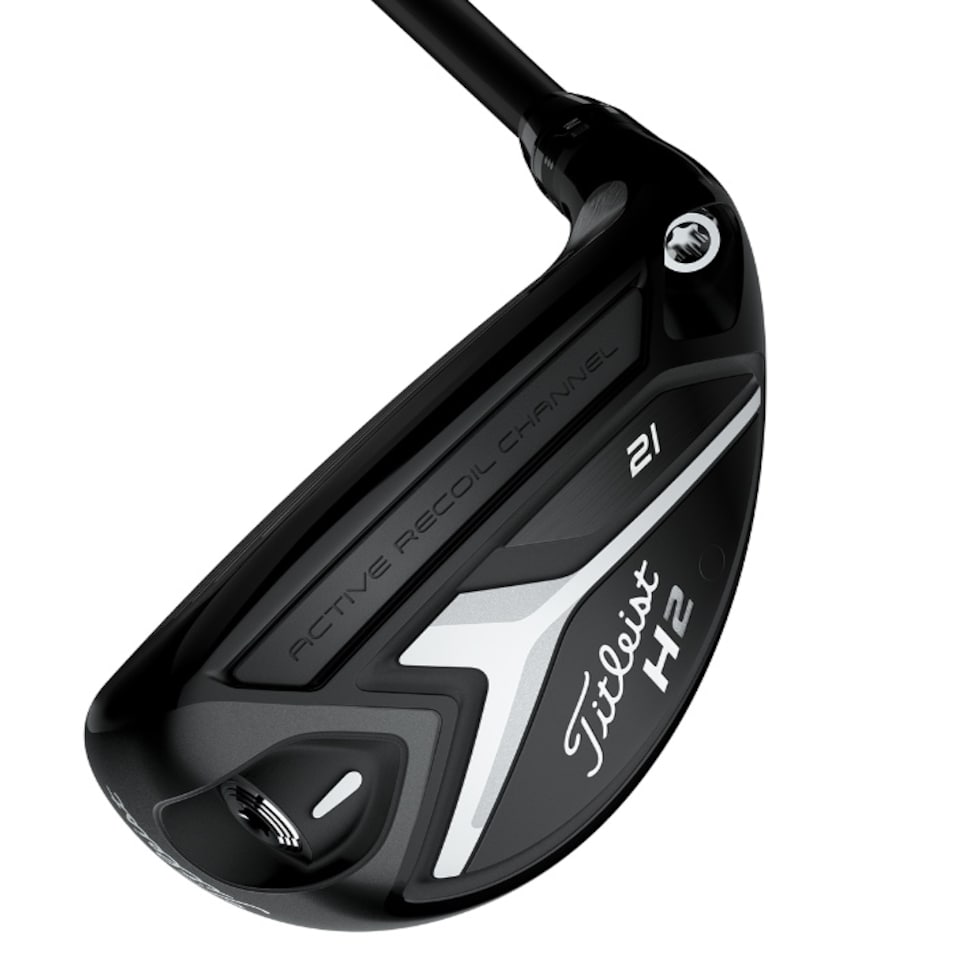 Both the H1 and H2 are offered in similar overlapping lofts (H1: 19, 21, 23, 25 and 27 degrees; H2: 17, 19, 21 and 23 degrees). The 818 hybrids are offered in seven stock options (Mitsubishi Tensei Red, Blue and White; Fujikura ATMOS HB Tour Spec; Project X Even Flow Blue), as well as custom options.
The 818 hybrids will be available for fittings starting tomorrow and in stores Sept. 29 ($280).