News
New Tiger Woods book explores how a golfer groomed for stardom was left adrift as a man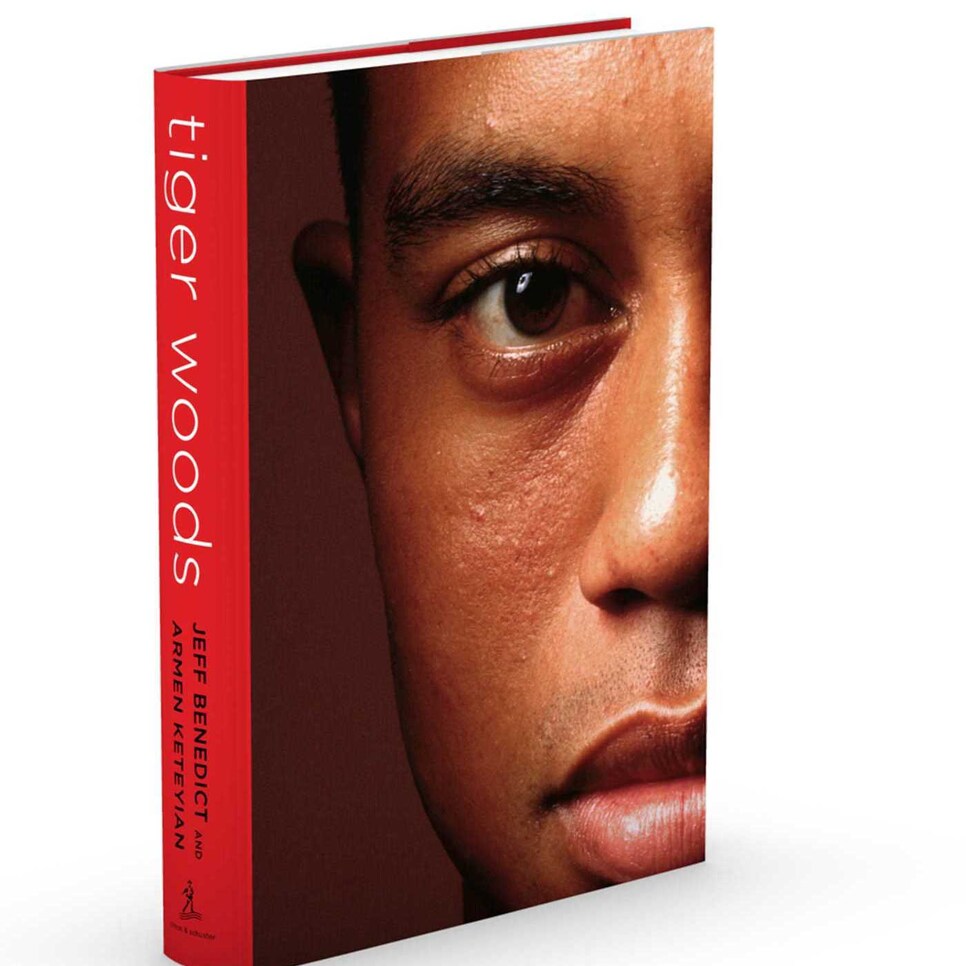 There is a small moment in the new Tiger Woods biography, one of many, that illustrates how a man so graceful on a golf course could be so clumsy off it. In 1998, Woods had been staying at Mark O'Meara's rental house during the Masters when he met Peggy Lewis, the Augusta school teacher whose house they had been renting. As the authors Jeff Benedict and Armen Keteyian describe, Woods had knocked on a neighboring door in search of O'Meara's wife, Alicia, when Lewis rose to greet the superstar.
Proudly telling Woods that he was staying in her house next door, Lewis extended her hand. But Woods didn't even look at Lewis, ignoring her hand and turning to Alicia O'Meara to ask a question.
"Humiliated, Lewis quietly sat down as Woods walked out, never acknowledging her," the authors write.
There are vignettes like this dotted throughout Tiger Woods, perhaps what you'd expect from an ambitious 360-degree portrait of golf's most scrutinized figure. Culled from more than 400 interviews, including over 250 people from in and around Woods' life—although tellingly not directly with the title subject—it is a book brimming with revealing details about Woods' unique background, his rise to superstardom and the myriad character flaws that contributed to his well-publicized fall. But remember, we're talking about an athlete who has likely inspired more coverage than any in history, so the real achievement in Tiger Woods is not in detailing what has happened in the golfer's 42 years. Instead, it is in describing how Woods became who he is—uniquely gifted, widely admired, but also emotionally stunted by his parents.
"Tiger's inability to show gratitude, apologize, or express appreciation was rooted in his warped upbringing," Benedict and Keteyian write. "His mother pampered him like a prince, and his father rarely uttered the words thank you or I'm sorry. Tiger learned early and often that his needs were all that mattered. His unapologetically self-centered attitude was critical to his success in golf, but it had an utterly devastating impact on the way people perceived him."
More than two decades after Earl Woods published Training A Tiger, his guide to "raising a winner in golf and life," Tiger Woods might stand as an unintentional counterweight, a guide on how to raise a socially maladjusted child whose issues will carry into adulthood. Harsh? In Benedict and Keteyian's portrayal, the Earl Woods influence in particular extends far beyond awkward exchanges with rental homeowners. It helps explain Woods' serial philandering, his repeated excommunication of employees who disappointed him, not to mention his compulsive competitiveness. Other books have endeavored to explain Earl Woods' influence on his son's life, most notably Tom Callahan's His Father's Son. But perhaps no book has detailed just how extensively Earl factored into the full arc of Tiger's career, how he shaped not only the golfer's beginnings in the game on a military course in Orange County, but his complicated existence as competitor, as the head of a global brand, and as a person.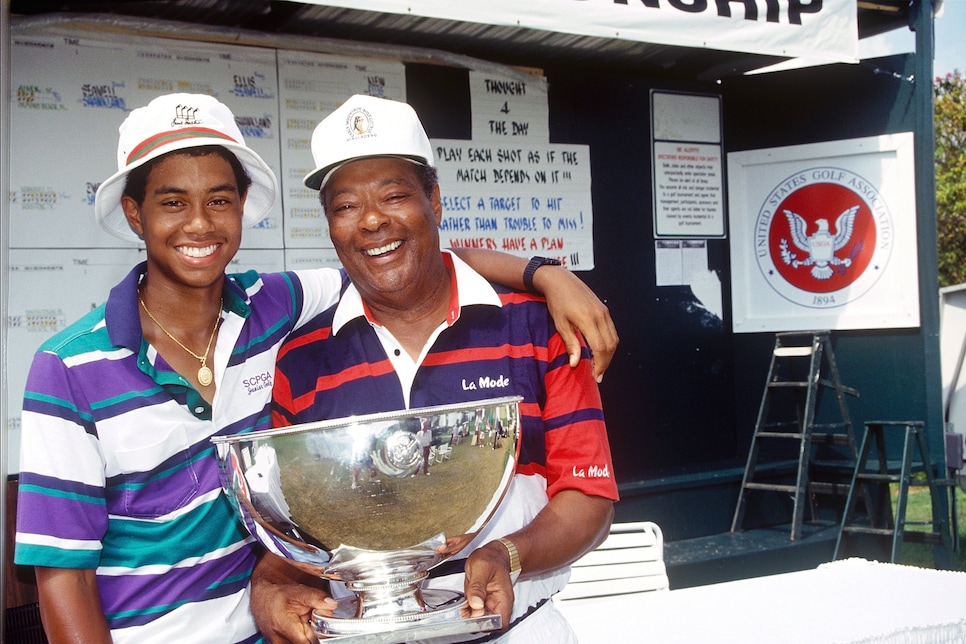 That's not to say Earl's influence was only negative, nor is it to suggest that Woods should be absolved of blame for his own missteps. The book features fresh reporting on almost every significant element of Woods' story, from his decision to turn pro to the extensive network of women outside his marriage, to even the specifics of his sex-addiction rehab program in Mississippi (including details of a painful hour-long session with then-wife Elin in which he confessed the extent of his cheating). To read the book is to see an athlete imprisoned by circumstances in some instances, but plain bullheaded in others.
Potentially the most provocative passage in the book is in new details around Woods' dealings with Dr. Anthony Galea, in which a source with knowledge of the doctor's treatment of Woods claims human growth hormone was used as part of his recovery from 2008 knee surgery, perhaps without Woods' knowledge. The Woods camp, meanwhile, issued a strong denial through another doctor, Mark Lindsay, who also tended to Woods during his rehabilitation.
As the authors write, although most of Woods' injuries have come in the years since Earl's 2006 death, the emotional challenges of being unable to compete underscored how Woods still derived his self worth from golf and little else.
"He didn't know how to love and be loved as a human being," they write. "The adoration he experienced was always tied to golf and performance."
Although the book is being released in the midst of Woods' most dramatic comeback, reading it now offers a new appreciation for the golfer we've seen on the course in recent weeks, one who has been quicker to smile and who has forged an easier connection with the public. That connection might be a result of no longer viewing Woods through the singular prism of greatness. Instead, he's seen as a guy trying to navigate out of the darkness of the last years, and whose been forced to overcome all sorts of bad decisions in his life—some of which were even made by him.