The Loop
New Oregon golf course will offer professionally trained goats as caddies (True story)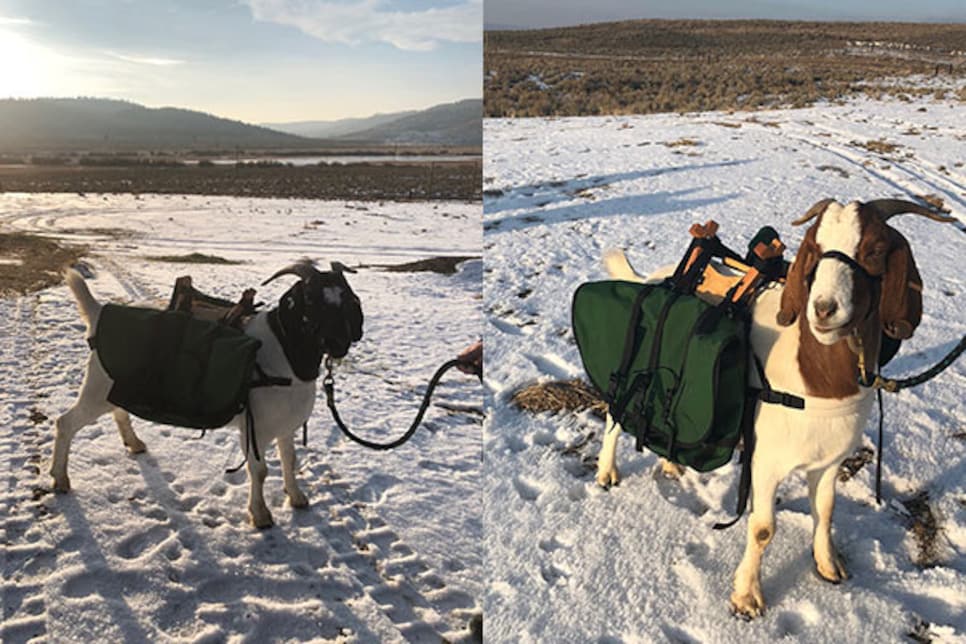 "You haven't lived until you've played golf with a goat as a caddie." This is something no one has ever said or even thought, but it doesn't necessarily make it untrue. And now, one Oregon resort will allow golfers to give goats a try on the course.
The Retreat & Links at Silvies Valley Ranch in Seneca announced the opening of a new seven-hole course called "McVeigh's Gauntlet" in 2018. As if that name wasn't cool enough, golfers will have the option of taking trained goats as caddies when they take on the seven-hole track. Hey, if goats have been allowed to infiltrate yoga, then why not golf? Goats. So hot right now.
According to the resort, the caddies are raised right on the ranch. And they'll be equipped with a special pack that will allow them to carry drinks, golf balls, tees and even a few clubs.
"We're taking the golf experience at Silvies Valley Ranch to a new level in 2018," says Silvies owner Dr. Scott Campbell. "We've been developing an unprecedented caddie training program with our head caddie, Bruce LeGoat, to ensure that he and his team are ready for the opening of The Gauntlet this summer. We're truly redefining both goat and golf operations at the ranch. Can you think of another course where its caddies were literally born, raised and fully educated on-property? We will get you a caddie who really knows the course and won't give you any bad advice – and they work for peanuts!"
Or whatever snacks are in your bag. Better keep an eye on those snacks.