Equipment
Callaway launches Chrome Soft Truvis ball that honors Arnold Palmer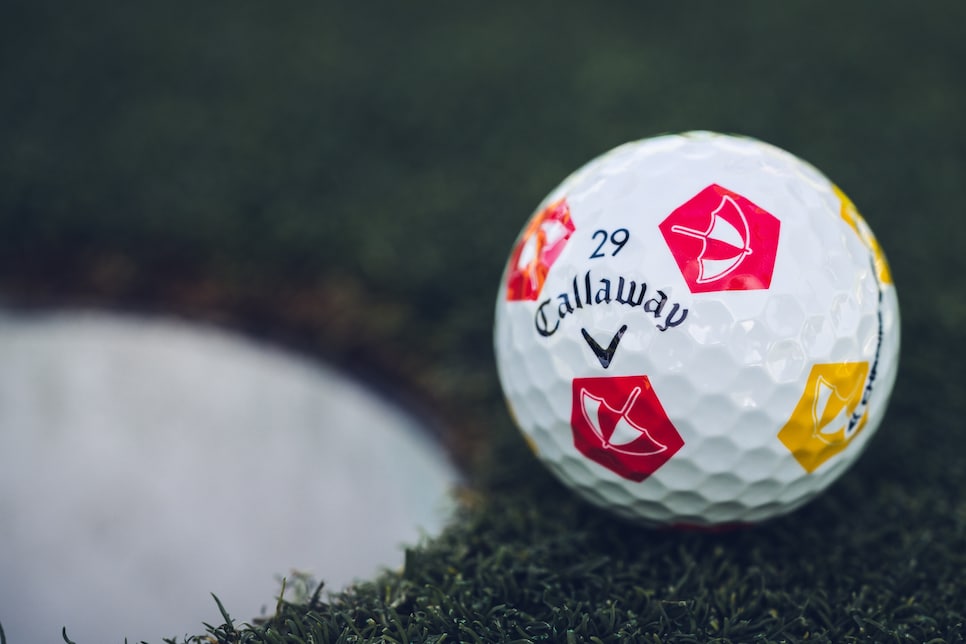 You might argue whether visual effects on a golf ball are a technology or a personal preference. But you cannot argue whether they are a force in the market. A recent Golf Datatech survey of serious golfers said about two-thirds were interested in purchasing balls with pre-printed alignment elements and four in 10 had interest in balls with specific graphic visual technology features.
The two most noteworthy examples in the game right now are Callaway's Chrome Soft Truvis and TaylorMade's Pix graphics on their premium urethane cover balls, Chrome Soft and TP5, respectively. Callaway's Triple Track graphic won its first major when Phil Mickelson used it at the PGA Championship in May. Meanwhile, golf ball market leader Titleist offer customization options for alignment features, and its Tour Soft uses a distinctive perpendicular marking that grew out of the most popular custom option the company offers.
But Callaway's Truvis has gone beyond the visual technology aspect in recent years to incorporate various charitable endeavors that benefit from the sale of specific limited-edition Truvis balls. The latest beneficiary is the Arnold and Winnie Palmer Foundation. The golf legend's foundation is devoted to children and encourages "strong character and supporting children facing health challenges—and a commitment to nature and its ability to enrich and heal us." The Foundation receives a donation from Callaway toward its goal of instilling youth with Palmer's vision for "a life well played."
The new Chrome Soft Truvis Arnold Palmer Umbrella features the original soccer-ball-style collection of pentagon shapes. Inset within each pentagon is the famous Arnold Palmer umbrella logo. Each ball features a "29," corresponding to Palmer's birth year of 1929.
The ball matches the latest Chrome Soft, featuring a dual core where two kinds of rubber formulations of differing firmness comprise an inner and outer core that are then wrapped by an ionomer mantle layer followed by the urethane cover. The inner core is 34 percent larger than previously versions to help fuel more ball speed, but it is again supported by an outer core infused with graphene, a microscopic strengthening compound.
The Chrome Soft Truvis Arnold Palmer Umbrella will sell for $48 per dozen.