Equipment
Can a golf ball that looks like a soccer ball help save high school sports?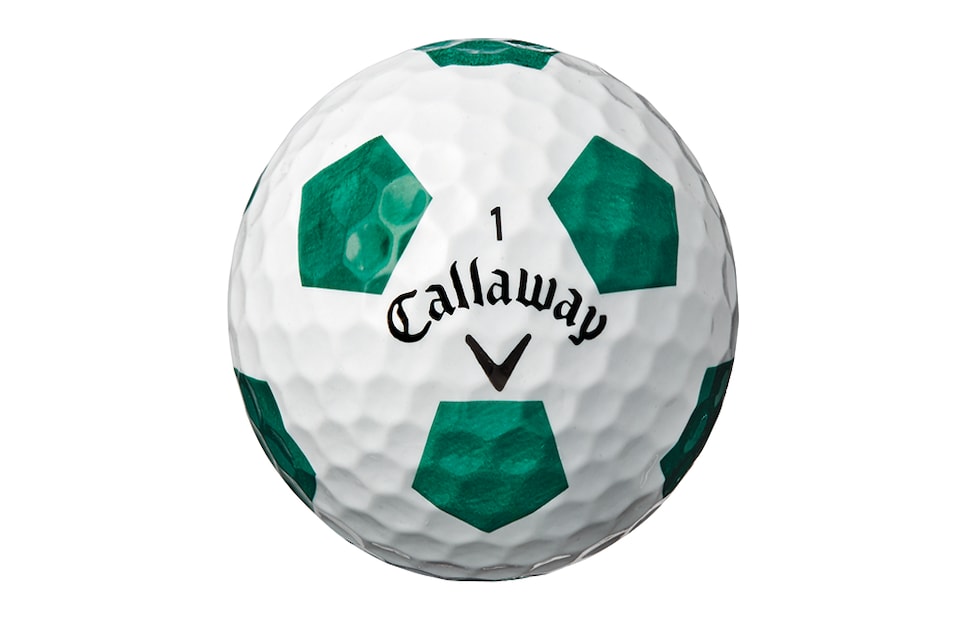 The golf ball that's become a bit of a cult favorite, the Truvis version of Callaway's Chrome Soft, now has a charitable mission behind its soccer-ball pattern.
The Truvis golf ball, which features colored pentagons arranged in a pattern designed to improve visibility and concentration, will be offered with green pentagons. The green pentagons are a link to Dick's Sporting Goods and the retail giant's Sports Matter Foundation. For each dozen of the Sports Matter Limited Edition Callaway Chrome Soft Truvis golf balls sold, two dollars will be donated to Dick's Sporting Goods Foundation and its support of Sports Matter.
Since 2014, the Foundation together with Dick's Sporting Goods has pledged $50 million to youth sports organizations, including preserving endangered high school and middle school sports programs.
Among the golf-related programs that have benefited from the foundation in recent years are the Cohasset (Mass.) Golf Boosters Club, which helped pay athletic user fees for athletes at Cohasset High School, and the Southern California Golf Association Foundation, which is creating affordable access to golf through its Youth on Course program.
Last year, Callaway said sales of the Truvis version of the Chrome Soft had exceeded projections by 300 percent when it was first introduced as part of the Chrome Soft line in 2015.
The limited edition Chrome Soft Green Truvis includes all the same features of Callaway's Chrome Soft golf ball, including a dual core with an inner core with a softer compression than the original Chrome Soft and a firmer outer core to provide additional ball speed and reduced spin off the driver. As well, the ball utilizes the company's softest urethane cover ever to enhance greenside spin.
The limited edition Chrome Soft Green Truvis is only available online and in stores at Golf Galaxy and Dick's Sportin Goods ($40 per dozen).