Ryder Cup
U.S. Ryder Cup team votes to limit access for Netflix's 'Full Swing' series in Rome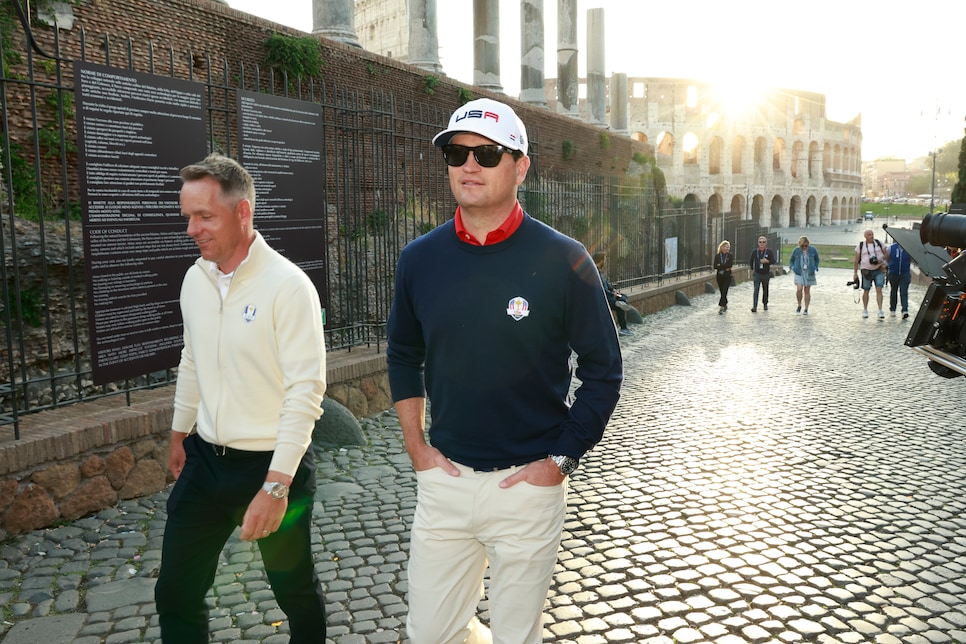 When Season 2 of Netflix's popular golf series "Full Swing" was announced this past June, there was no indication that the cameras would be rolling at the Ryder Cup in September. However, given the access the film team behind the docu-series had at all four majors in Season 1, it was fair to assume it would have similar access at the biennial event.
The good news? Netflix cameras will be at Marco Simone later this month. The bad news? Their access will be limited based on a vote the entire U.S. team took at the request of U.S. captain Zach Johnson. In a recent telephone interview with the Associated Press, Johnson said he spoke to all 12 members of the team and they unanimously decided to deny Netflix full access.
"It was one of those where we all gathered, I talked to every individual and laid out scenarios," Johnson told the AP. "And they all felt like it was best to navigate that week of the tournament in a manner which the sanctity and sacredness of Team USA is preserved. We're eliminating scenarios."
Team rooms at the Ryder Cup historically have been off limits to the media. And that won't be changing in 2023. Those hoping for a behind-the-scenes look at what goes down—the bonding, the rah-rah speeches, discussions about pairings and strategy—will not be getting their wish.
As PGA of America CEO Seth Waugh confirmed, though, the cameras will still be there. What they choose to use, if anything, remains to be seen.
"Netflix is going to be there," Waugh told the AP. "I would say all things involving the team we leave to the team and the captain. I think there's a sanctity to the team room, and the experience is important to them. It's part of being a team, right? Netflix has been great for the game. They're doing great things. The team collectively decided there are areas of privacy that need to be respected."