News
Nelly Korda shoots bogey-free 68 to win first LPGA title at the Swinging Skirts LPGA Taiwan Championship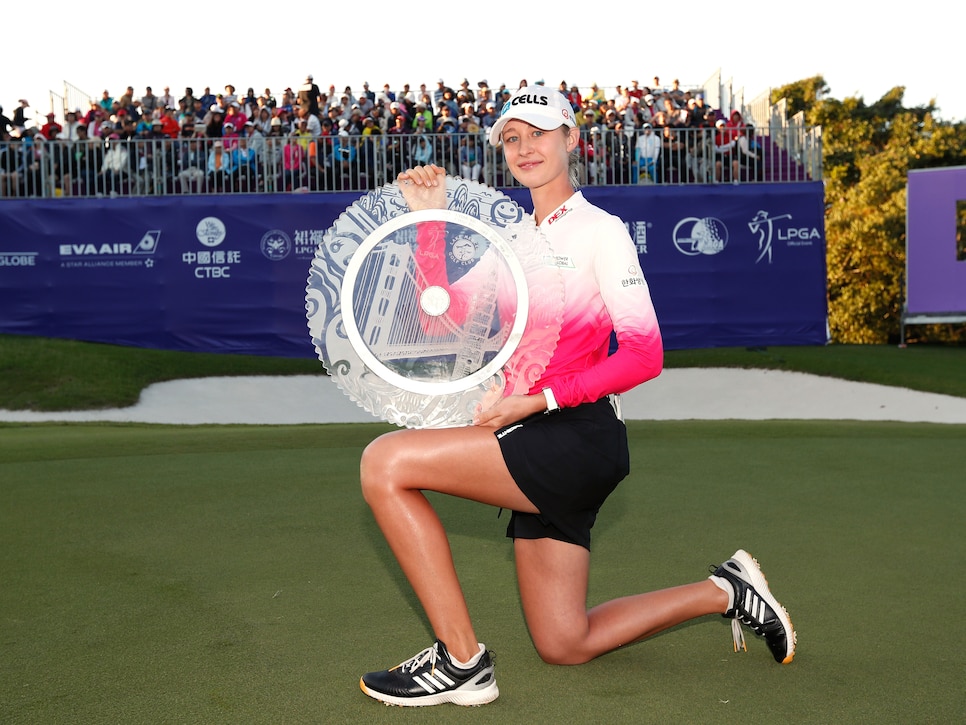 The promise Nelly Korda has shown since joining the LPGA a year ago was never in doubt. And in 2018, her second season on tour, she demonstrated nothing but consistency: 18 starts, 14 cuts made and five top-10 finishes.
But there was something else on Sunday at the Swinging Skirts LPGA Taiwan Championship, a confidence that lifted the 20-year-old to a bogey-free 68 to Ta Shee Golf & Country Club and two-stroke victory over Australia's Minjee Lee.
Tied for first with local favorite Wei-Ling Hsu from Chinese Taipei to start the day, Korda played flawlessly on the front nine, making a birdie on the fourth hole and an eagle on the par-5 sixth. Another birdie on the 10th gave her a cushion as Hsu struggled to a 75, allowing Korda to close with eight straight pars and walk away with a comfortable victory (Lee made birdies on the last two holes to get to only two back.)
"Truthfully, I cannot put it into words," Korda said. "It still hasn't hit. It's definitely one of the best days of my entire life. I can finally check that off of my list, winning an LPGA event, something that I dreamed of ever since I started playing."
With the victory, Nelly joins older sister Jessica, a five-time LPGA winner, as just the third siblings to each claim LPGA titles. The others are Annika and Charlotta Sorenstam, who becoming the first in 2000, and Ariya and Moriya Jutanugarn also accomplishing the feat this season.
A nervous Jessica was watching back at her home in West Palm Beach.
Moments after the win, Nelly and Jessica spoke via FaceTime.
"She was saying how proud of me she is, and you know, she was crying probably more than me today," Nelly said. "But it's a bond, like that you just can't even think of. She's definitely my best friend. She's been there every step of the way. She knows exactly what I've gone through this year."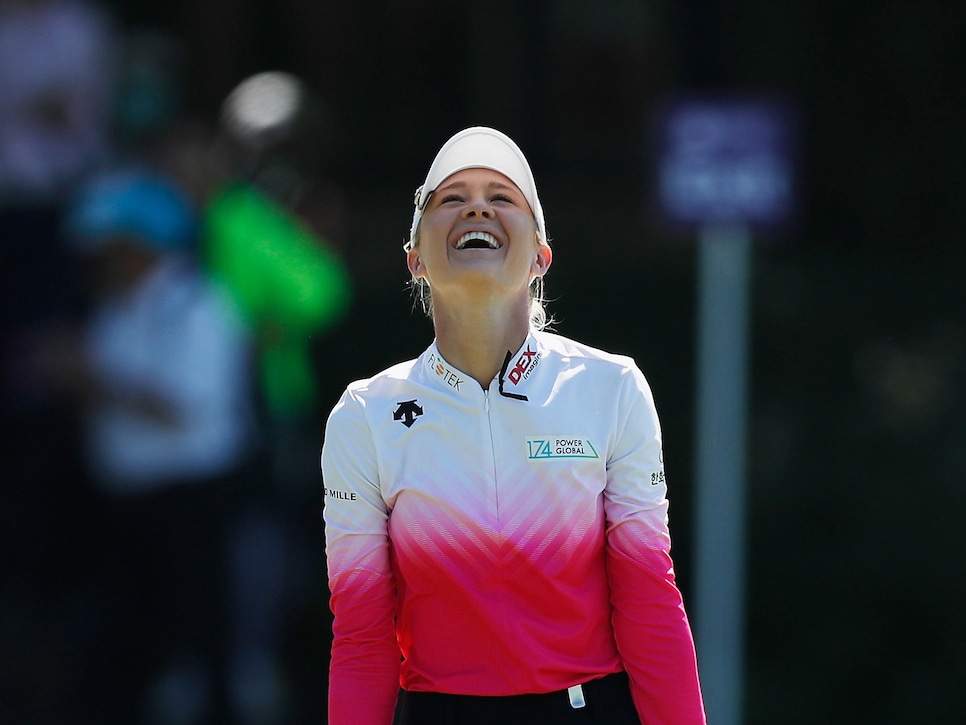 "I have been in the final group on Sunday now three times. So having that experience has definitely helped me a lot," Nelly said. "I didn't get ahead of myself. I kept repeating this one quote that I had in my yardage book, and I just took it shot by shot and I was saying that, If it's my time, it's my time, not to get ahead of myself. All these girls are playing really amazing. I just have to stay focused on myself and just stay relaxed."
Nelly is the second youngest winner on the LPGA Tour in 2018, and the ninth first-time winner this season. That ties the 2016 season for the third most first-time winners on tour in LPGA history. The most was 11 back in 1995, with 10 accomplishing the feat in 2005.