News
NCAA expands use of substitution rule to include all men's Division I postseason events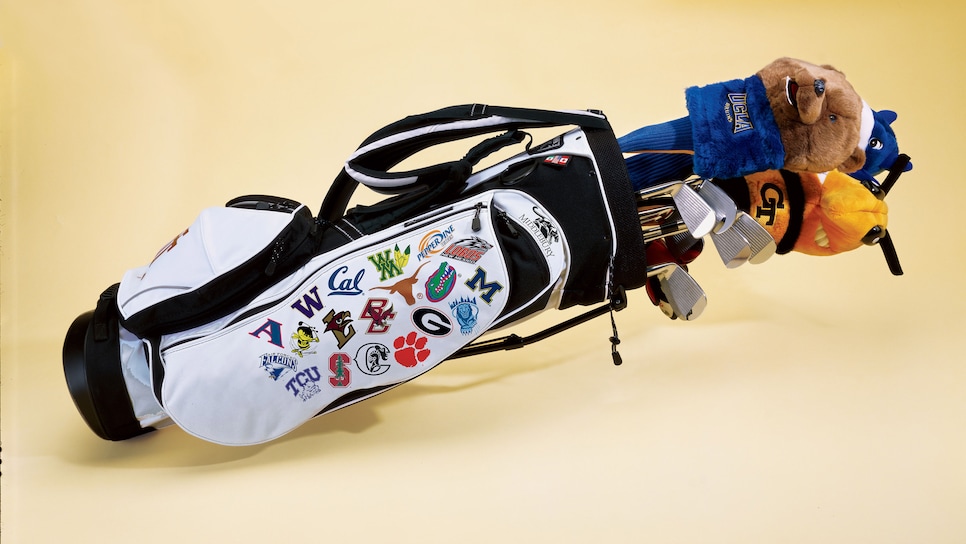 The latest wrinkle in a substitution rule for college golf unfolded last week and was announced on Monday. That's when the NCAA men's Division I Competition Oversight committee approved the use of substitutions in the stroke- and match-play portions of the NCAA men's regionals and finals starting next spring.
The decision expands the use of substitutions, which were first approved for use in the 2017 NCAA Championship but only for match play. Seven of the eight teams that advanced to match play had a sixth player that traveled with the team to Rich Harvest Farms and was ready to play if needed based on coaches' discretion. However, no team actually swapped a player out of the lineup.
NCAA officials noted that in a survey of nearly 200 men's coaches, 57 percent responded that the wanted to see the use of substitutions for all rounds of postseason play.
The rule has been under discussion for some time, but gained real traction when Texas was forced to play with just four players in the 2016 NCAA Championship final match against Oregon after Longhorn All-American Beau Hossler suffered a shoulder injury in the semifinal and could not compete the next day. In the summer of 2016, the NCAA Division I men's golf committee approved use of the substitutions for the postseason but had their recommendation overruled by the Competition Committee, which later reinstated the rule, but only for the finals of match play.
The rule, meanwhile, applies only for the men's championship as the NCAA Women's D-I golf committee has not forwarded the idea for use in the women's championship.