The Loop
Substitutions approved for match play at the men's NCAA Championship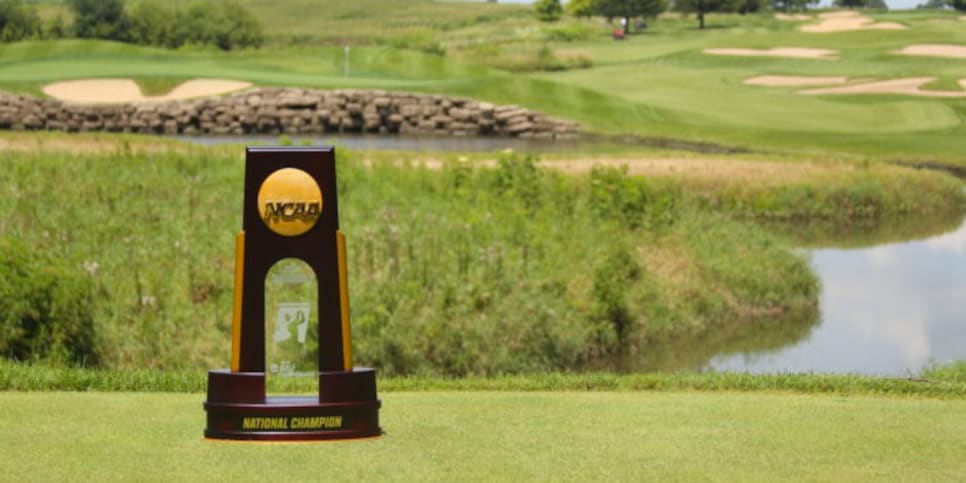 The on-again, off-again saga surrounding substitutions in college golf has taken its latest on-again turn. On Thursday, the NCAA Competition Oversight Committee approved the ability for coaches to replace players at their discretion in their lineups during the match-play portion of the NCAA Division I men's championship beginning this spring.
The decision was made after the same committee in November tabled an initial proposal from the NCAA Division I Men's Golf Committee to allow substitutions for the entirety of the NCAA Regional and national championship. The committee reported at that time that it had heard support for the "substitution concept" in match play, but not stroke play, which likely explains the decision to limit the policy at this time.
Allowing coaches to sub out players from their lineup has been dubbed the "Beau Hossler" rule after the University of Texas All-American had to sit out of the NCAA Championship match last spring with a torn labrum. The rules did not allow the Longhorns to replace Hossler in the lineup, leaving them with only four players to compete against eventual champion Oregon's five.
Members of the Men's Golf Committee, speaking at the Golf Coaches Association of America's annual convention in December, told attendees that they continued to support allowing coaches to replace players in their lineup for the entire postseason and hoped getting it approved for match play was at least a first step toward that in the future. The Men's Golf Committee is expected to discuss the matter again this summer and potentially draft another proposal to broaden the policy down the road.