NBAYY
Nothing says "NBA Trade Deadline" like Adrian Wojnarowski dropping a Woj Bomb live on SportsCenter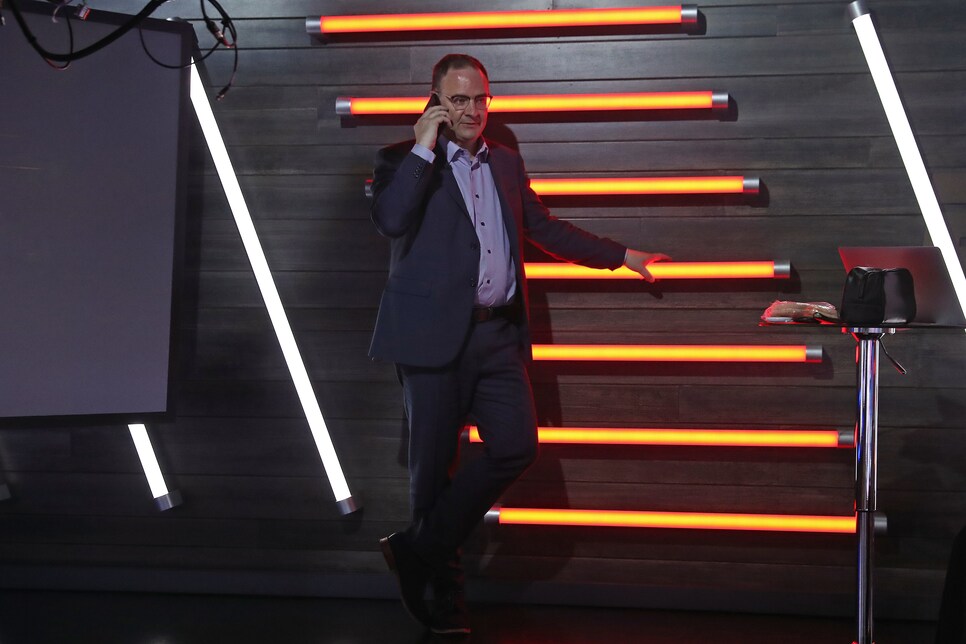 "You can't stop him, you can only hope to contain him."
That quote, a Dan Patrick SportsCenter staple, has been used time and time again when describing someone on fire in the sports world. From Alex Caruso to Derrick Henry, it takes a special moment for a player to have that line bestowed upon them.
Well, this is Woj's moment. The man lives for the NBA Trade Deadline. I like to think of him waking up every morning in his NBA-sanctioned pajamas and crossing out every date on his NBA-sanctioned calendar until he gets to this holy day of chaos and terrible NBA Trade Machine swaps.
While on SportsCenter with Scott Van Pelt, you can see a Woj Bomb about to explode, and although this is a relatively light trade, you can see the gears turning and the race to tweet begin.
The NBA insider is a machine that uses Twitter the way Michelangelo used marble. It's an art to behold.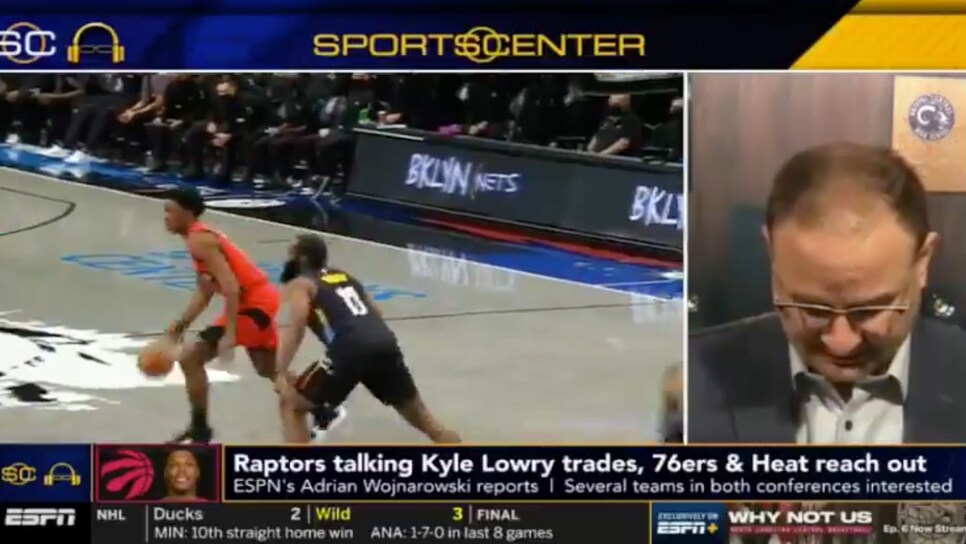 This split-second right here is where it all happens. Someone alerted Woj and you're a certifiable loon if you think he's going to let Shams beat him to the punch.
Since this ordeal after midnight on Thursday morning, Woj has been in peak condition. He has broken trades featuring Aaron Gordon, George Hill, Nikola Vucevic, Evan Fournier, Norm Powell, Troy Brown and Javale McGee, and I'm sure by the time this piece is published, there will be 19 other deals in place.
Seeing a Woj Bomb live on air is an incredible honor. It's the Halley's Comet of basketball social media insider information, which... yes, is a very specific sight to behold but for the NBA obsessives, it's quite a big deal.