Ink Stains
Kings of Leon drummer blasts "bucket list" golf course for asking him to cover up his tattoos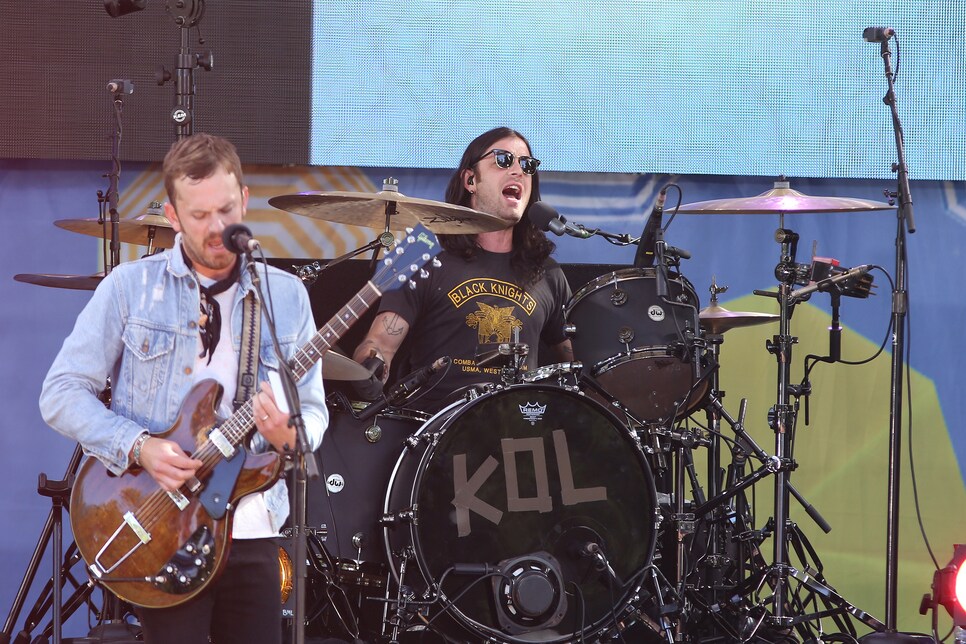 Another day, another dress code controversy involving a private golf club. This time, though, it's reached the top of the music industry. Kings of Leon rocker Nathan Followill took to social media Tuesday to blast a "bucket list" course in Sydney, Australia that asked him to cover up his tattoos before entering the club.
Follow, 43, the drummer of Grammy winners Kings of Leon, is currently with his Tennessee-founded rock band touring Australia. Australia is home to the famous Melbourne Sandbelt region, headlined by iconic courses such as Royal Melbourne and Kingston Heath. Followill, though, is in Sydney and was greeted with an unpleasant request at a course he chose not to reveal.
"A Sydney bucket list golf course for me just went on the f--k it list. I was told I would have to cover up my tattoos due to a "no tattoo policy" Welcome to the 1950s and a hell of a way to grow the game," Followill tweeted.
In Sydney, the top layouts include New South Wales Golf Club, an Alister MacKenzie design sitting atop oceanside cliffs, as well as The Australian G.C. and Royal Sydney G.C. … among others. We aren't sure which club drew Followill's ire, but Royal Sydney G.C. reportedly told the Daily Mail it wasn't them: "As our course has been closed for turf care maintenance since Sunday, this likely occurred somewhere else."
As Australian Golf Digest pointed out, Followill's plight is reminiscent of a 2020 episode of controversial dress codes. In 2020, former Korn Ferry Tour winner-turned PGA Tour Live commentator Ewan Porter faced similar pushback from a private Sydney course when he arrived wearing black ankle socks. Porter put his dilemma out to the court of public opinion (Twitter) and it subsequently went viral.
Followill had fun with the situation, though. He created a counter-policy should this anonymous golf club want to attend one of his shows. He also came up with a 'wearable' solution to his ink: