The Loop
NASA's Mars Rover concept looks like the ultimate extraterrestrial golf cart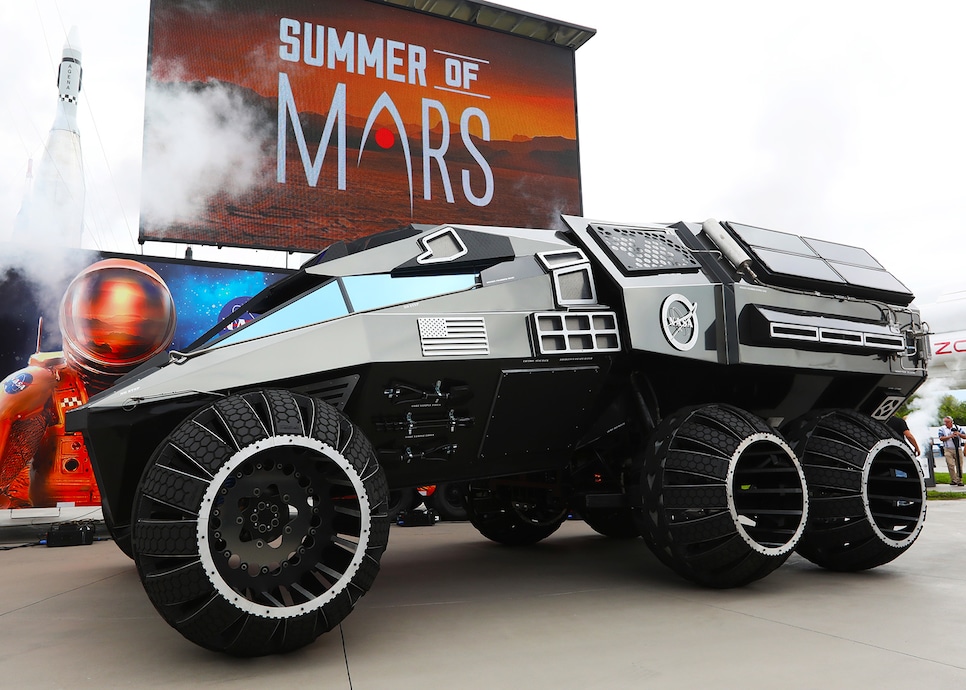 On February 6th, 1971, Alan Shepherd, pulled out a 6-iron, lined up his approach, and let fly—an occurrence that wouldn't be worth noting if weren't for the fact that it HAPPENED ON THE GOD DAMN MOON. 46 years later, Shepherd's (literal) moon shot remains the only instance of a human playing golf anywhere other than earth, but as NASA's Martian explorations intensify, it's time to set our sights on the dry, windswept links of Red Planet CC.
To that end (and, you know, science's too), on Thursday morning NASA unveiled their 2020 Mars Rover, a 6-wheeled research behemoth intergalactic golf machine, replete with on-course GPS, shot-tracker technology (on the premium model), and a mobile laboratory that can hold a couple sets of clubs when you're not using it to collect rare protein samples that might hold the key to extraterrestrial life.
Oh, and as if that's not enough, the Mars Rover concept—NASA says this bad boy will look A LOT different by the time it hits the first tee/Mars—also comes with an emergency life support system, which is sure to come in handy when that three putt on 18 looses the inevitable, golf-induced aneurism you've been holding back for years.