Unsung hero
This unsung ambassador for junior golf is retiring 50 years after starting prominent national event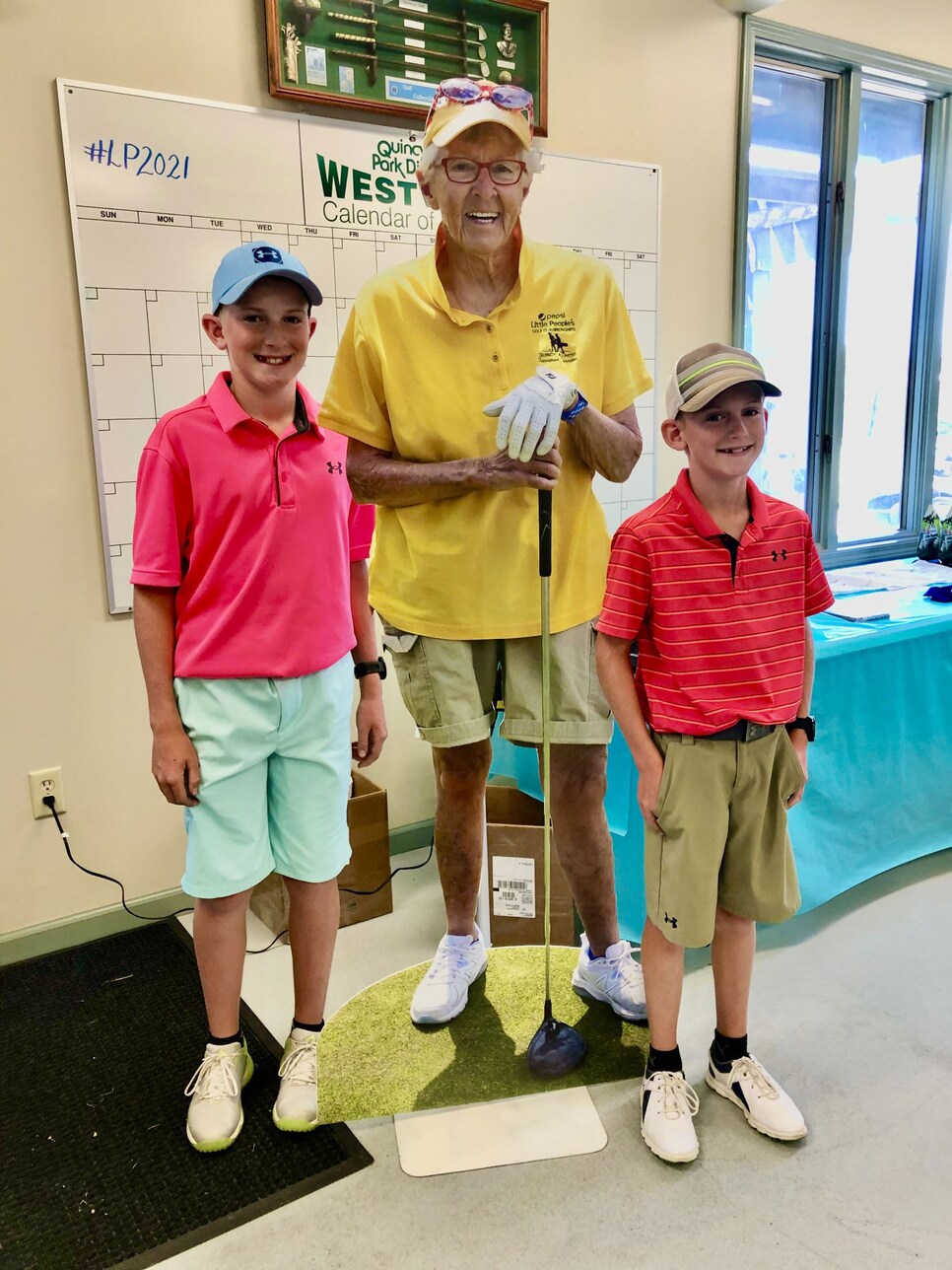 Nan Ryan figures she's been working for 86 years, starting as a plucky 3-year-old helping sort envelopes for the family's chicken hatcheries. She's spent the last 50 years as the founder and executive director of the Pepsi Little People's Golf Championships in her (and this scribe's) hometown of Quincy, Ill., (population 39.000). Her remarkable and decorated run comes to an end Wednesday.
It all started in the early 1970s when Ryan was playing in the Quincy women's golf tournament—a title she won 9 times between 1952 and 1988. Walking and talking with a reporter from the Quincy Herald-Whig, Johnny Nelson, she recalls, "He made a comment, 'You know, it's a shame there's no junior tournament in the Midwest like there is in Florida," referring to the International Pee Wee," Ryan recalls. "And I said, 'I think I'll start one.'"
Little People's (a name suggested by Ryan's daughter, Kathleen) launched in 1974 with 174 kids from 13 states and Canada. "When we started, there were five or six junior tournaments nationwide," Ryan says. "Now there's usually 80 or 90 other junior tournaments that cross over our dates." The event peaked in 2000 with 922 participants that required six different area golf courses. In 2023, there were 225 kids registered. "I feel fortunate that we get that many kids," Ryan says.
Famous alumni include Rory McIlroy and Scottie Scheffler (who both finished third in 2002 and 2007, respectively), Zach Johnson, Ben Curtis, Todd Hamilton and Vicki Goetze Ackerman.
Among Ryan's honors are enshrinement in the Illinois Golf Hall of Fame, the Quincy Golf Hall of Fame. "She was a pioneer and champion of junior golf long before it was fashionable," said former Golf Digest associate editor Topsy Siderowf, who oversaw the Golf Digest Junior Development award program that Ryan won an honor from in 1997. "She encouraged kids to love the game at whatever level they accomplished. She also started them very young. There were not that many junior programs doing that (Little People's age divisions start at 3-5)."
Ryan has been a one-woman gang in organizing and staging the tournament. "I get all the entry forms, answer all the phone calls and emails and do all the pairings," she says. "For me it's been the interaction with the kids and their parents that's really been important." And Ryan says that's what she'll miss the most. The Exchange Club of Quincy is taking over in 2024. "I think it's time for somebody with new ideas and better ideas to take over," Ryan says.
Ryan played the LPGA Tour as an amateur for 13 months before deciding she'd "rather write about golf than play it professionally." After graduating from the University of Missouri School of Journalism, she went to work in the PR department of the PGA of America and later the LPGA Tour. She still plays four to five days a week in Estes Park, Colo., and has shot her age every year since she turned 75. For her 89th birthday in June, she received a new set of golf clubs.
Little People's has had the same main sponsor, Refreshment Services Pepsi, for all 50 years and had a total of 10,057 participants who played in and finished the tournament from every state and 39 countries and provinces. It has estimated to have generated $22 million into the local economy during that time.
But Perhaps Ryan's most creative accomplishment came in 2020, during the Height of the COVID pandemic. Determined "not to not have a tournament," she conducted the first virtual junior tournament in the world for 113 players. ''We had no complaints from parents," she says, "which is unusual even in a regular tournament."