The Loop
Muhammad Wilkerson's mom called into a radio show to defend her son against rat Jets beat reporter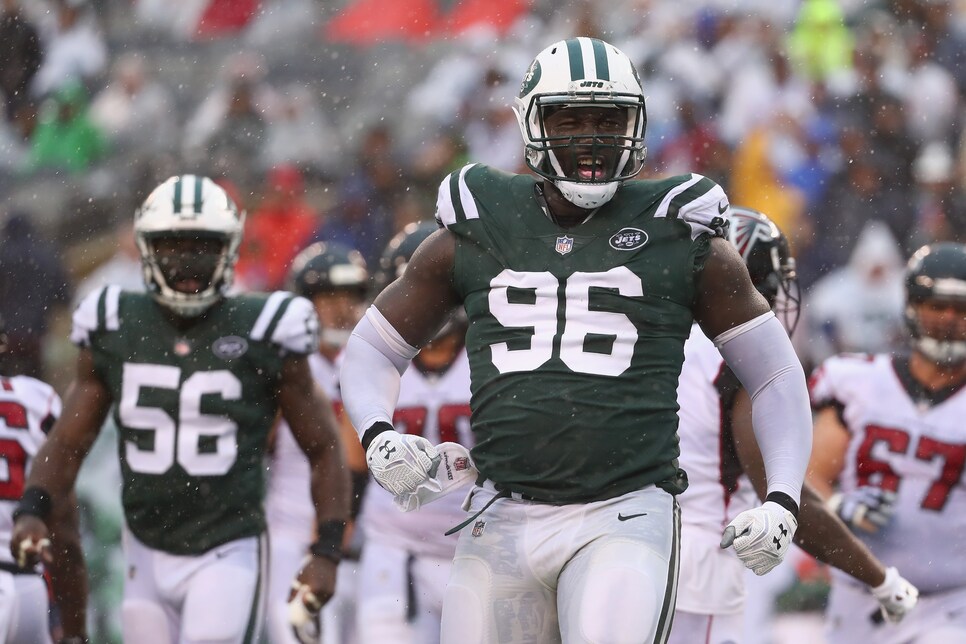 Muhammad Wilkerson's roller coaster ride of a career on the New York Jets finally came to an end last week. Sure, he had his moments, like a breakout third season that saw him amass 10.5 sacks, 43 tackles, two forced fumbles and an interception. He topped that in 2015 with a career-high 12 sacks, which earned him a massive five-year, $86 million contract. The fact that the team just cut ties with the defensive tackle should tell you all you need to know about what happened after he inked that deal.
Whether it be his really bad habit of showing up late to meetings or just flat out underperforming on the field, his last two seasons are deserving of plenty of criticism. But New York Daily News Jets beat writer Manish Mehta, a noted rat/snake combination of a reporter, took it one step too far on Wednesday, implying that Wilkerson has "issues with alcohol" in a Tweet about one of his possible landing spots this off-season:
This is what folks on Twitter call a bad #Ratio, when the number of replies to your awful tweet far outweighs its retweets and favorites. Mehta is rightfully getting ripped to pieces for this, including on New York's WFAN, a station that will milk this story for all its worth because its radio gold. On WFAN's "Morning Show with Boomer & Gio", Mehta came on to defend himself to hosts Boomer Esiason and Gregg Giannotti, who were having none of his asinine explanation. When that thankfully ended, Wilkerson's mother called into the show to defend her son:
Momma Wilk can play for my team any day. And we can only hope she does take action against Mehta. Unfortunately, this is exactly what the little rat has always wanted, people talking about him like he matters. But it's still always great to see him get shredded, the best example of this coming from another WFAN host Joe Beningo, who gave him a spanking for the ages on his little rat hiney back in January:
"It's all about you Manish." Spot on.