What's the best landing spot for Kirk Cousins? Let's weigh his options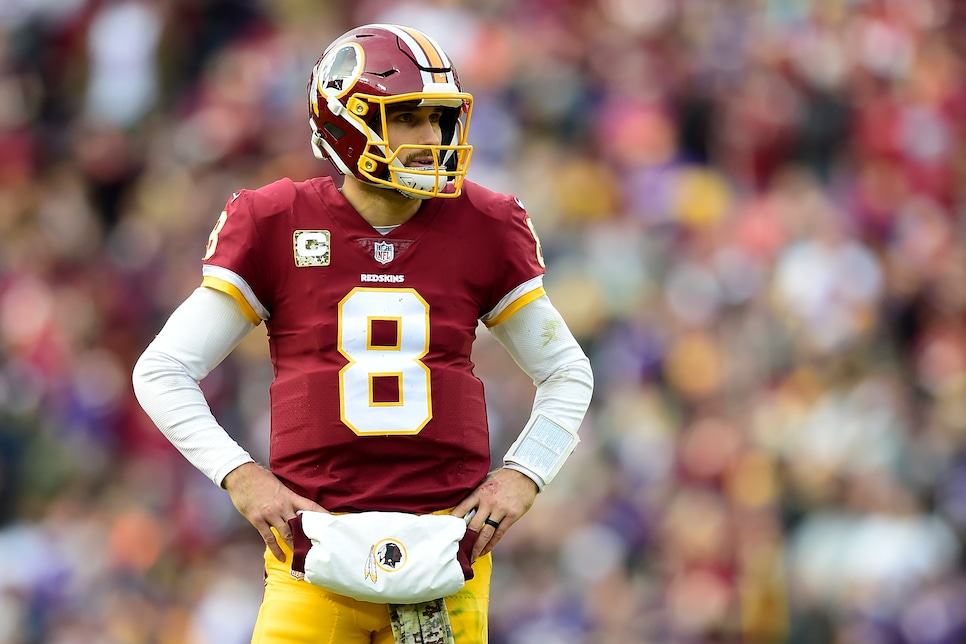 After becoming the only quarterback in NFL history to be franchise tagged in consecutive years, Kirk Cousins received one final slap in the face from the Washington Redskins on Tuesday, when news broke that the team had acquired Alex Smith from the Kansas City Chiefs. While specifics have yet to be revealed, Smith, who had one year left on his deal, was reportedly also extended by Washington for four years, signaling the official end of the Cousins-era in D.C.
Let's not feel too bad for the former Michigan State Spartan though. As an unrestricted free agent, he's set to become the highest-paid player in NFL history despite not reaching the playoffs in either of the last two seasons. But, like we saw with Case Keenum and now Nick Foles, Cousins could be the missing piece a team with a stout defense and some offensive weapons needs to get over the hump. If he can throw for 4,000+ yards and 25+ touchdowns like he has the last three years, it might just be worth the insane price.
So the question is, who's it going to be? More importantly, where does Kirk want to land? Let's have a little fun and weigh all of his options: